Rozhansky Goal Lifts No. 6 Virginia to 1-0 Win Over No. 20 NC State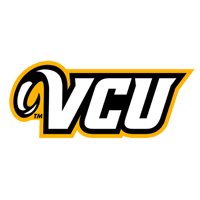 Next Game:
at VCU
9/21/2015 | 7:00 PM
Sept. 18, 2015
Twitter | Facebook | Instagram
CHARLOTTESVILLE, Va. — The No. 6 Virginia men's soccer team remained unbeaten on the season with a 1-0 win over No. 20 North Carolina State Friday evening in front of 2,905 fans at Klöckner Stadium. Jake Rozhansky (So., Takoma Park, Md.) scored in his third straight match as the Cavaliers (4-0-2, 1-0-1 ACC) pushed their unbeaten streak to 11 matches, dating to their NCAA tournament run in 2014.
"Three points is everything," Virginia head coach George Gelnovatch said. "You've got to get your three points at home. You get a point on the road and it's a pretty good result, but at home you get the three points. NC State is a good team and we knew coming in that they are a good team. I think they are going to have some success this year as a playoff type of team."
The defenses reigned supreme for the majority of the evening, as the sides combined for just seven shots — NC State (5-2-0, 1-1-0) took four, and UVa finished with three. NC State attempted all seven of the corner kicks in the match and was whistled for 24 fouls, while UVa was called for 11 fouls.
UVa recorded its second straight clean sheet behind goalkeeper Jeff Caldwell (So., Todd, N.C.), who made one save. NC State goalkeeper Alex McCauley also stopped one shot.
The Wolfpack had their best scoring chance in the 13th minute, as the Cavaliers turned it over deep in their own zone and Tanner Roberts streaked into the box for a one-on-one situation against Caldwell. Roberts sent the ball across the box toward the far post and Caldwell dove to get a fingertip on the ball and send it off the post.
Virginia scored the match's lone goal in the 35th minute on its first shot of the match. On a ball sent into the box, Nicko Corriveau (Jr., Potomac, Md.) flicked the ball backwards with his heel, and Rozhansky beat the defender to the ball before burying the shot to the far corner. It marked Rozhansky's third goal of the year.
UVa nearly added to its lead in the 55th minute when the Cavaliers slipped a ball through NC State's center backs to Edward Opoku (Fr., Rye, N.Y.), who found himself in a one-on-one situation with McCauley, but the keeper denied the Opoku shot to keep the Wolfpack's deficit at 1-0.
Virginia travels to Richmond on Monday for a 7 p.m. game against VCU at Sports Backers Stadium.