No. 4 Virginia Suffers First Loss of 2015 at No. 14 Notre Dame, 3-1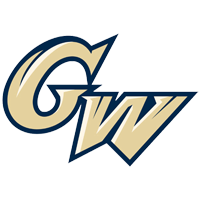 Next Game:
George Washington
9/29/2015 | 7:00 PM
Sept. 25, 2015
Twitter | Facebook | Instagram
NOTRE DAME, Ind. — The No. 4 Virginia men's soccer team suffered its first defeat of the 2015 season on Friday, falling 3-1 at No. 14 Notre Dame at Alumni Stadium in Notre Dame, Ind. Virginia (5-1-2, 1-1-1 ACC) had its 12-match unbeaten streak snapped, dating to its 2014 NCAA Tournament run.
Todd Wharton (Sr., Glen Allen, Va.) scored in the 79th minute on a penalty kick. The Cavaliers played with just 10 men for the final 20 minutes after Riggs Lennon (Jr., Paradise Valley, Ariz.) was sent off after being shown a red card.
Notre Dame (6-2-1, 2-1-0) out-shot Virginia, 13-5, and put seven shots on goal to three for UVa. The Fighting Irish won six corners to two for the Cavaliers.
Notre Dame scored in the 36th minute when Patrick Hodan slipped a pass into the box and through the UVa defense to find Mark Gormley, who sent his shot inside the far post for his second goal of the year. It marked the first UVa goal allowed in over three matches, totaling just over 338 minutes.
UVa went a man down in the 70th minute when Lennon was shown a red card and sent off. The Fighting Irish promptly took advantage, scoring just over seven minutes later on an Evan Panken goal from eight yards out.
Edward Opoku (Fr., Rye, N.Y.) was able to draw a Notre Dame foul in the box in the 79th minute to earn a penalty kick. Wharton finished off the PK for his first goal of the season.
Notre Dame came right back just over two minutes later as Connor Klekota took a Jeffrey Farina cross from the corner and finished inside the far post.
The Cavaliers start a three-game homestand next Tuesday (Sept. 29) with a 7 p.m. match against George Washington at Klöckner Stadium. UVa then plays host to Louisville on Friday, Oct. 2, and Portland on Monday, Oct. 5.