Okoro Last-Minute Goal Sends No. 11 Virginia to 3-2 Win Over Portland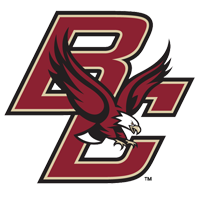 Next Game:
at Boston College
10/9/2015 | 8:00 PM
Oct. 5, 2015
Twitter | Facebook | Instagram
CHARLOTTESVILLE, Va. — Freshman Simeon Okoro (Weston, Conn.) netted the game-winning goal with 50 seconds remaining as the No. 11 Virginia men's soccer team defeated Portland 3-2 on Monday evening at Klöckner Stadium. After a dominating first half, the Cavaliers (7-1-2) squandered a two-goal lead during an eight-minute stretch in the second half before bouncing back for the late win as UVA improved to 6-0-1 this season on its home pitch.
Edward Opoku (Fr., Rye, N.Y.) and Marcus Salandy-Defour (R-Jr., Kensington, Md.) also scored for UVA, while Patrick Foss (Jr., South Riding, Va.) assisted on all three of the goals.
"The guys who were out there tonight battled very hard and played very well," Virginia head coach George Gelnovatch said. "We had some tired legs in the second half but battled through it. I'm taking nothing away from Portland, but we missed some chances in the first half and could have had two or three more goals. But we are happy to get the result and move on to Boston College on Friday."
Virginia out-shot Portland, 15-11, and held a 5-4 edge in shots on goal. Portland took four corner kicks to two for Virginia. Portland was whistled for 15 fouls, while UVA was called for 10.
Both goalkeepers — UVA's Jeff Caldwell (So., Todd, N.C.) and Portland's Paul Christensen — were credited with two saves.
Virginia scored off a set piece in the final minute when Foss sent a long free kick deep into the box to find a falling Wesley Suggs (So., Bowie, Md.), who redirected the ball to Okoro. Playing in the first match of his college career and on just his second shot, Okoro finished inside the near post for his first goal.
Portland (2-6-2) jumped on UVA in the opening minutes and recorded four shots in the first 10 minutes — one from Thomas Peterson which required a diving, outstretched save from Caldwell. The Cavaliers then started to push forward, scoring in the 17th minute as when Foss sent a ball down the left flank to open up Sam Hayward (Jr., Dallas, Texas), who made a great turn to break loose and move downfield before laying the ball off into the center of the box to find Opoku, who slotted the ball just inside the far post for his first college goal.
UVA added to its lead in the 25th minute as Foss sent a terrific ball deep into the box to find Salandy-Defour, who deftly finished with his knee for his second goal in as many games. The Cavaliers nearly found a third goal just over a minute later when Salandy-Defour again came open in the box, but Christensen came off his line and deflected Salandy-Defour's first shot, and after corralling the rebound just feet in front of the goal, Salandy-Defour struck the post with his next chance.
Portland was the aggressor and seized the momentum during the second half. In the 65th minute the Pilots cut the UVA lead to 2-1 when Eddie Sanchez smashed a shot under Caldwell from about 10 yards out. Just seven and a half minutes later, Portland equalized following a nice one-two combination as Hugo Rhoads sent a short pass into the box to Peterson, who sent it right back to Rhoads, who finished to the near post.
Virginia next faces Boston College in Newton, Mass., at 7 p.m. Friday (Oct. 9) in ACC play. The Cavaliers return home next Tuesday (Oct. 13) for a 7 p.m. match with American before entertaining Pitt on Friday, Oct. 16 in an 8 p.m. game.