CHARLOTTESVILLE, Va.– Head men's and women's squash coach Mark Allen announced the addition of Moustafa Bayoumy as an assistant coach on Monday (Jan. 7).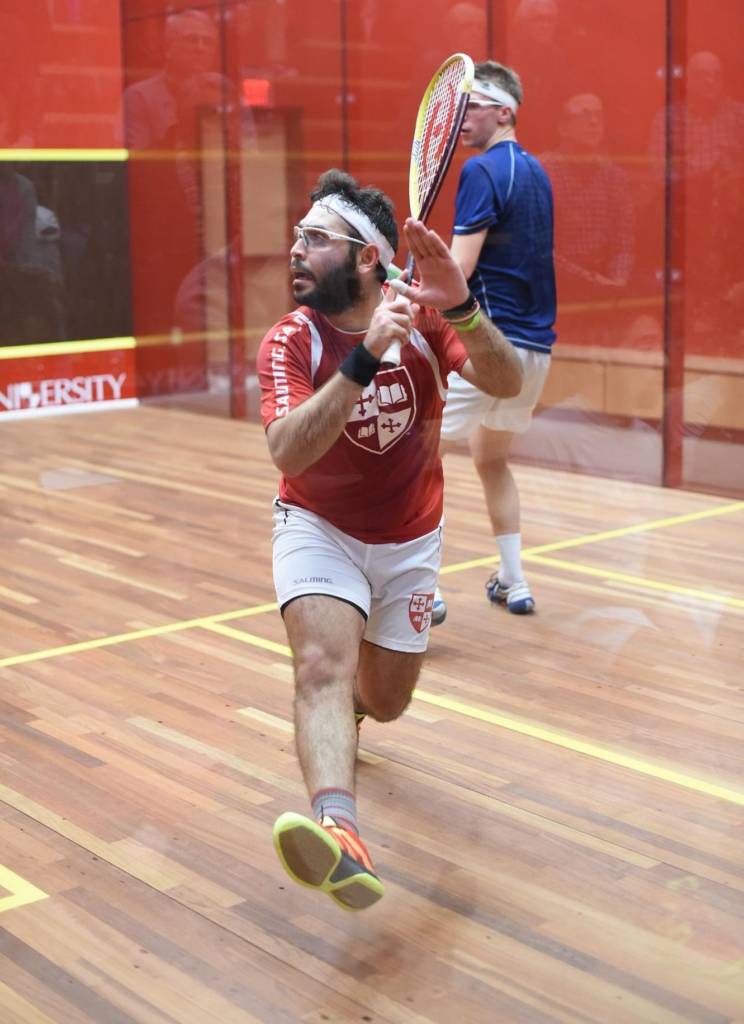 "We are thrilled to welcome coach Bayoumy to the UVA squash program," Allen said.  "At St. Lawrence, one of the nation's top programs, Moustafa was one of the most highly decorated players in the game, earning All-American honors four times. He will help bring a new style of coaching and playing to our teams, and challenge our players on the court during practices. Moreover, he will help us forge connections on the international circuit, where a greater presence from UVA squash will pay deep dividends. We could not be more excited to launch into the 2019 half of the season with Moustafa on board."
 
Bayoumy joins the Cavalier staff after competing as a student-athlete with St. Lawrence where he and his brother, Ahmed Bayoumy, became the first Saints in program history to earn four All-American honors. During his career, Bayoumy played in the top three of the Saints' lineup and helped lead St. Lawrence to a top-three national ranking, a program best at the time. 
 
A five-year member of the Egyptian national team, Bayoumy was ranked in the top three of both the U17 and U19 age groups. He won the U19 Dutch Open Championship and both the U17 French Open and U17 German Open. Additionally, Bayoumy individually finished as the British Open runner-up and African Open runner-up, and helped his team win the African Open.
 
"I am very excited to be a part of such a great institution," Bayoumy said. "The opportunity to work with a strong program, having impressive results and climbing the rankings since becoming a varsity program, is truly an honor. I am eager to work and learn alongside such a well accomplished coaching staff in Mark Allen and Grant White. I am very excited and humbled by this opportunity and look forward to continued success for years to come."
 
Bayoumy graduated with a double major in business and political science and a minor in sport studies from St. Lawrence.