Two members of the Virginia field hockey team, rising junior Annie McDonough and rising senior Makayla Gallen, donned the red, white and blue in January to represent Team USA in a prestigious international tournament, The Rohrmax Cup, in Vienna, Austria. The two were selected to the U.S. senior women's national team after a final tryout camp in December to compete against international powerhouses such as Austria, the Czech Republic, Belgium, Switzerland and Belarus. The sport, however, was not field hockey.
McDonough and Gallen are members of the U.S. Women's National Indoor Hockey Team.
Though administered by the USA Field Hockey branch of the USOC, indoor hockey is its own unique sport.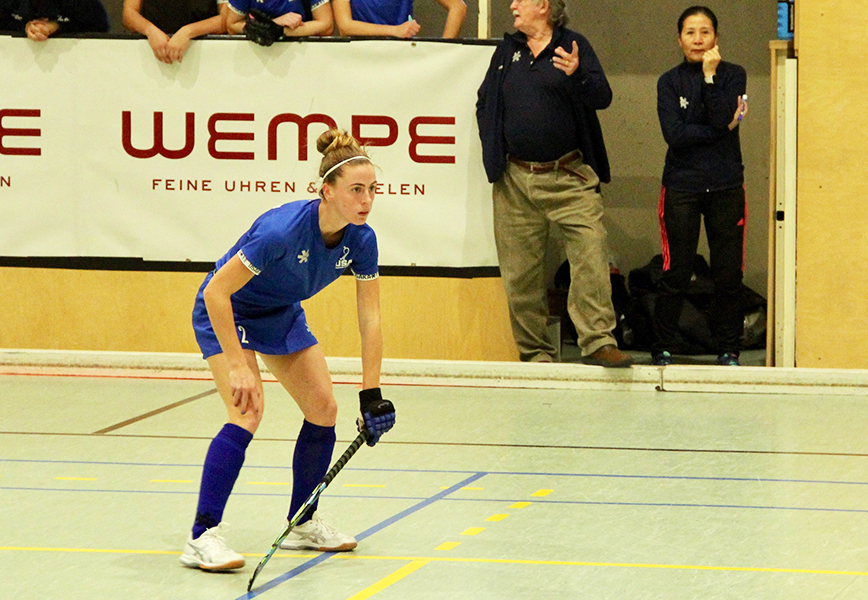 "Indoor hockey is obviously played indoors," Gallen said.  "It's played on a small, probably half the size of a field hockey field, on a court tile-like flooring. The game is played completely on the ground, there's no lifting involved, so all skills are on the ground. The only time that you can lift is for a shot. There's only five people in the court at once per team, plus the goalies. There are boards on each sideline, so, that gives an advantage to using the board as another player, someone to pass the ball to. And when you're defending somebody, you try to use the boards as a double team."
The sport was initially devised as a way for outdoor hockey players to be able to train during the offseason when the weather was more conducive to indoor play. Since its humble beginning in the 1950s, it has grown into its own sport that, since 2003, has had its own World Cup competition. Rules and specifications are regulated by the International Hockey Federation, the same governing board as the outdoor version. As Gallen alluded to, the indoor court is much smaller than the outdoor pitches, with a maximum width of 72 feet and a maximum length under 50 yards. The goals are also smaller, being only nine feet wide instead of 12, with a roster limit of 12 players for the teams.
It isn't these physical aspects, however, that is the biggest difference between the two games.
"Indoor hockey is a such a faster game," McDonough said. "The surface is so much faster, and since you pass the ball on the ground, it makes it faster. You can't hit the ball the same way you do in outdoor. The most common way to shoot in field hockey is a forehand hit or a backhand hit, but indoors, you aren't allowed to raise the stick like that. So the most common shot in indoor is a regular flick or reverse flick. But it's definitely very similar in a lot of the strategic aspects, like knowing how to like lead off of your teammates and communication and having a press."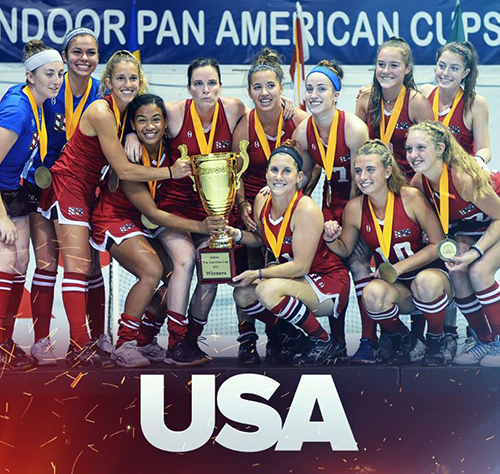 McDonough is definitely an authority on the sport of indoor. She is a veteran of the U.S. Women's Indoor Team, having been a member of the squad during its gold medal run at the 2017 Pan American  Championships. Six months before joining the Cavaliers, she found herself in Berlin, Germany, suiting up for Team USA in the 2018 World Cup.
"I actually started indoor before outdoor so I've probably been playing indoor since like first or second grade," McDonough said.
Gallen hasn't been playing the sport for quite as long, taking it up in the seventh grade, but there has been one constant during most of her indoor, and outdoor, career: Annie McDonough.
"I joined a local club team and it was really fun. It wasn't that competitive, but we got to go to the national indoor tournament, and that's when I really realized how much I love playing hockey and that I really wanted to get more involved and kind of do it all the time," Gallen said. "I joined a more competitive club called WC Eagles, which is up in Pottstown, Pennsylvania. That's where I met Annie. We played there together for five years, from eighth grade until my senior year in high school."
In March of 2019, Gallen and McDonough attended an intensive tryout camp at Spooky Nook Sports Center in Lancaster, Pa., the home base of USA Field Hockey. After making the initial cut, they returned to Pennsylvania in late December, undergoing training and practice sessions before a 19-player travel roster was announced for the January tournament. Former Cavaliers and former USA Field Hockey women's national team members Carissa and Michelle Vittese are also members of the U.S. Indoor Team, but did not travel to the Rohrmax Cup.
With 19 players on the travel roster, the U.S. fielded two teams, an A and a B squad, with McDonough on the former and Gallen on the latter. McDonough's cohort was the more veteran-laden of the two squads and subsequently earned bronze in the tournament. The entire U.S. squad traveled together as one unit, spending a full week in Vienna together.
"We flew in on New Year's Eve so though we didn't see any fireworks in the air, it was a cool way to start. 2020," Gallen said. "The first day in Austria we got to do some sightseeing and we kind of got to go on our own, but besides that, it was really hockey-driven and hockey-focused the whole time. Since there were two teams, we stayed and watched each other's games and we watch the men's games. It was really a huge learning experience to be in that setting. We loved being about to see that high intensity field hockey that we were all there for and we absolutely did not want to give that up in order to go sightseeing in Austria."
The Rohrmax Cup was meant to be a chance for Jun Kentwell, the squad's head coach, to evaluate talent and make her final selections for the 12-player team that would represent the country at the 2020 Indoor Pan American Championships, the qualifier for the 2021 World Cup. The tournament was slated to be played in March in Pennsylvania, but has been postponed with its reschedule date still to be determined.
Both McDonough and Gallen hope to have the opportunity to play in the Pan Am Championships and the World Cup, or any other opportunity to represent the United States on the hockey floor.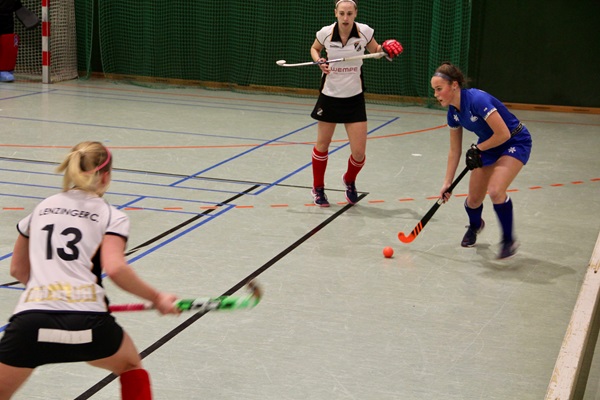 "I think that getting to represent the U.S. is a really cool opportunity," McDonough said. "It's really awesome because it allows you to play like the highest level possible among competitors from different countries. Other countries' teams have different techniques, different strategies and different styles. I think it's cool to learn from them to have to adjust to their style of play, and I definitely learned a lot of stuff playing against them that I can apply to my play on the U.S. team and also apply to my play at UVA."
"It really means a lot to be able to represent the U.S. and international competitions and it's really cool to be able to wear the red white and blue uniforms and have USA across our chest," McDonough said. "It's something that not everyone gets the privilege to do, so when you have the opportunity to do it, it's very rewarding for all the work that we put in. And the work that's behind the scenes, not just with the U.S. team, but everything hockey that we've done. Representing the U.S. in this international competition meant a lot more to me because the head coach also coached me when I was a club player. Jun Cantwell is an amazing coach and to have that opportunity to play for her and the U.S. National indoor team was just amazing."
McDonough and Gallen may soon have some other familiar faces playing alongside them on the U.S. Indoor National team. Four of the program's incoming freshmen play for U.S. teams within the indoor system with: Meghen Hengerer,  Gery Schnarrs and  Esha Shah on the Women's Development Team and Emily Graeff a member of the U.S. Junior Indoor Team. This may have been the first time you've heard of indoor hockey, but it might not be the last.
EDITOR'S NOTE: During this time of non-competition, UVA athletics will be posting frequently on VirginiaSports.com to keep you up to date with the happenings, experiences and thoughts of our student-athletes, coaches, staff and alumni. We encourage Wahoo fans to share these links on your social media accounts for others to enjoy. We also suggest you follow the University's website – news.virginia.edu – for more stories and information. #GoHoos