CHARLOTTESVILLE, Va. – Virginia volleyball head coach Aaron Smith announced the signing of four student-athletes in the class of 2021 on Wednesday (Nov. 11).
"All four individuals in this class are extremely skilled volleyball players and even better people," Smith said. "They are all strong students, yet the value they place in volleyball will propel them to improve the program each and every day. All four members of this class come from very strong volleyball programs where they have experienced great success.
"This group has trained with, and competed against, the top players in the country," Smith continued. "They themselves have also been recognized as such. This 2021 class is going to make us better right away. Recruiting this group has been a lot of fun for my staff. Getting to know each of these young women, and their families, is something we value a great deal. Reaching the west coast, south, north, and midwest, they will all bring a slightly different outlook to our program that is a recipe for success in the coming years."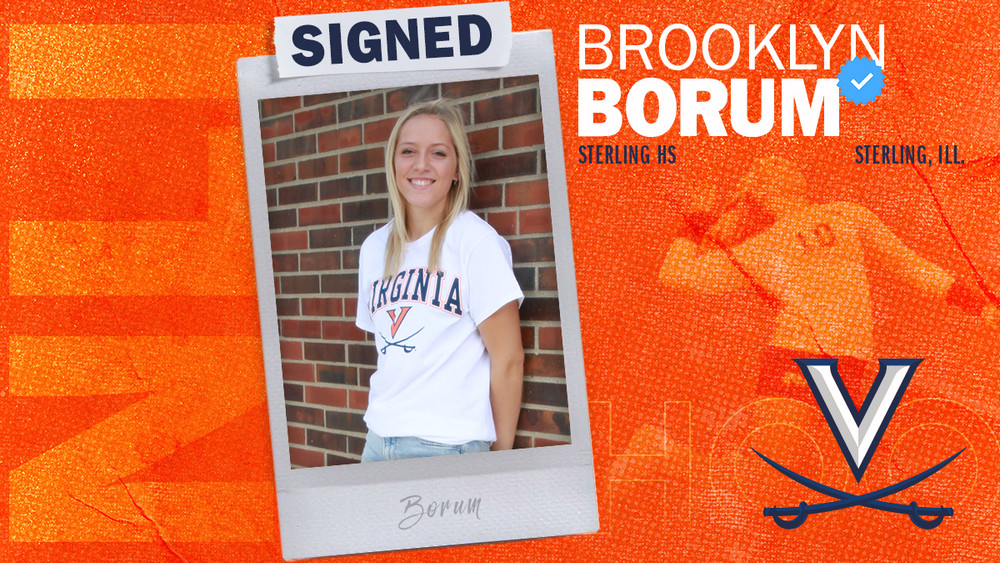 BROOKLYN BORUM | Outside Hitter | Sterling, Ill. | No. 23 Overall, No. 7 Outside Hitter
A 6-foot-0 outside hitter, Brooklyn Borum is one of the most dynamic players in the country and comes in at No. 23 overall in the 2021 class according to PrepVolleyball. She is the seventh-ranked outside hitter in the country and was named the 16U Player of the Year by PrepVolleyball in 2019. Borum is also rated as the fifth-best player in her home state of Illinois by Prep Dig. The AVCA named Borum a 2020 second team High School All-American.
Borum is a three-time all-state and all-area selection who was also named a 2019 high school All-American. She led Sterling High School to back-to-back state championships in 2018 and 2019. On the club circuit, Borum is a three-time AAU All-American and twice earned a spot on the Under Armour All-National Team. She played three seasons for Sports Performance and two for Fusion, capturing three national championships in the process.
Coach Smith on Borum
"Brooklyn is one of the most well-rounded outside hitters in the 2021 class. Name a skill, she can do it. She is an elite ball control player who has the ability to score in many ways – she can play fast, she can play slow, she can score with power or finesse, and she can score off two feet or one foot. Growing up in a family of multi-sport athletes, Brooklyn has had to travel no further than her backyard to find competition. Her three sisters have played, or will play, college volleyball. This upbringing has molded Brooklyn into a true competitor. She hates to lose, and she loves to compete.
"Receiving constant national recognition for her performance has only motivated her to work harder and be better. She wants to be the best and is never satisfied. Brooklyn has a true love for playing the sport and our fans will see that right away in how she competes!"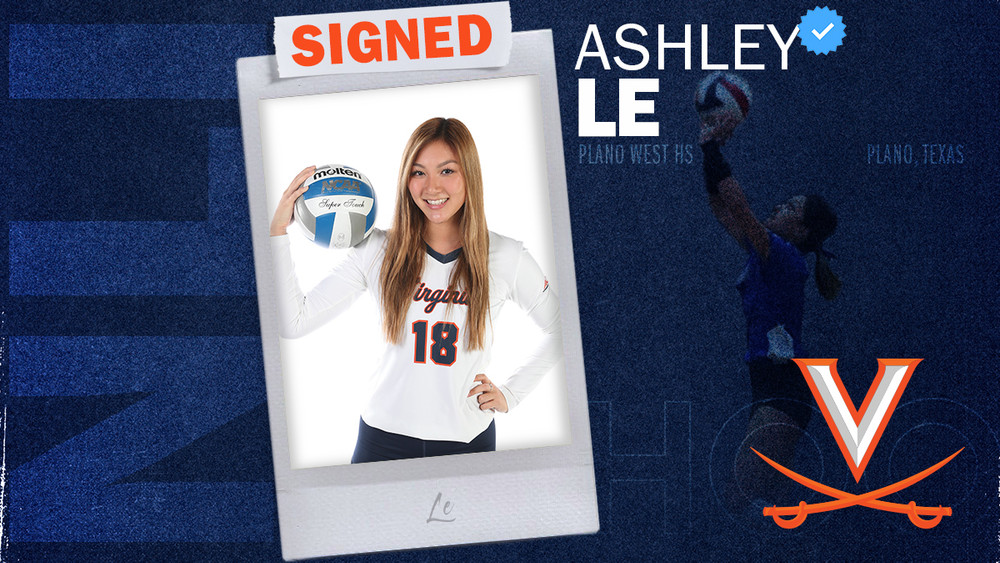 ASHLEY LE | Setter | Plano, Texas | No. 49 Overall, No. 14 Setter
A 5-foot-9 setter out of Texas, Ashley Le gives Virginia two signees ranked among the top-50 overall prospects. Le was named a 2020 AVCA High School All-America honorable mention. She is a three-time all-district honoree at Plano West High School and led the squad to back-to-back UIL 6A final four appearances. In her high school career, Le has amassed 3,300 assists, 2,400 digs, 190 kills and 200 aces.
At the club level, Le plays for Texas Advantage Volleyball (TAV) and has appeared in four-straight USA Volleyball national championships. Le and TAV won the title in 2018 when she was named to the all-tournament team.
Coach Smith on Le
"Ashley's individual recognitions speak volumes; however, she is all about the team and it has shown in her team's success. Ashley competes for Texas Advantage Volleyball Club (TAV) and Plano West High School and always seems to be playing in a gold-medal or championship match. While Ashley will first stand out setting the ball, she is an extremely well-rounded player who impacts the game in many ways. She is a relentless defender who always seems to be in the right place, and she has developed a jump topspin serve that scores points.
"Ashley's volleyball skills will be well known very early in her career but what our fans may not see right away is the confidence she has in her ability and the confidence she exudes in others. Ashley has won at every age and every level she has competed. I am beyond excited to welcome her to the program and help her find new successes as a volleyball player."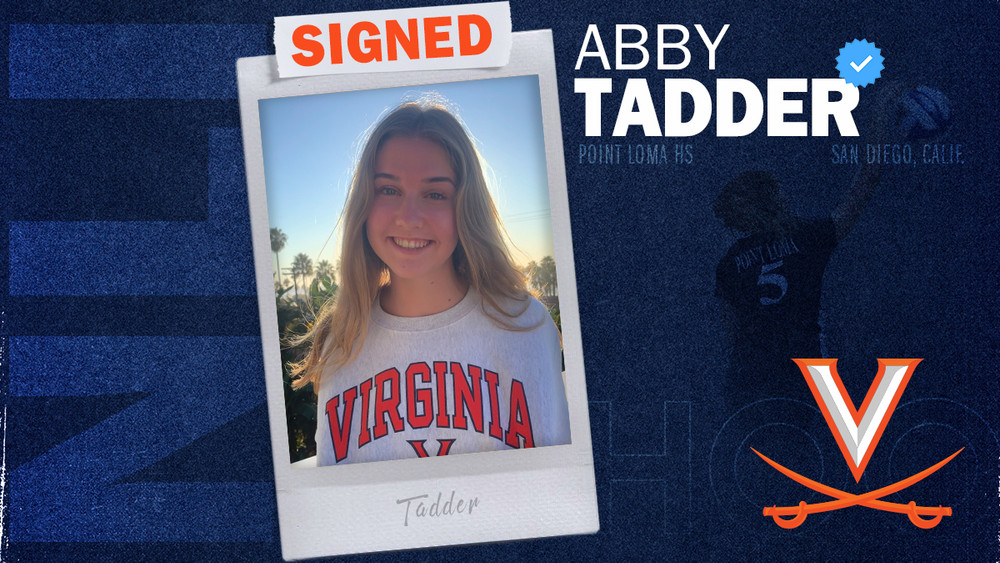 ABBY TADDER | Middle Blocker/Right Side | San Diego, Calif.
A 6-foot-2, right-handed swing capable of playing middle or right side, Abby Tadder joins the Cavaliers out of San Diego. Tadder was the Point Loma High School MVP in 2019 and was named to the 2019 All-League first team. In 2017, Tadder helped the Pointers to the CIF D3 state championship.
Tadder plays her club volleyball for Coast Volleyball Club. CVC finished fifth at the 2019 girls' junior national championship. The club also finished fifth in 2018 when Tadder was named to the All-Tournament team.
Coach Smith on Tadder
"Abigail's recruiting process has been a lot of fun. She was someone you could see potential in as a young player, but it would depend on her work ethic and commitment as to how she would develop. I first saw Abigail play on a 2's, or maybe a 3's team, back in 2017. It was obvious she had skill, but she needed to develop. Boy has she done just that over the last three years, working her way up through a nationally recognized club, Coast VBC.  She now plays a vital role on arguably the top team in the country at her age group.
"Abigail has a great work ethic and determination to impact her team, filling whatever role her team needs. She has played primarily MB but has seen time at RS and some OH. Abigail has tremendous blocking skills and has a knack for getting her hands on the opponents' attack. She is most effective as a first tempo attacker but her versatility to score from any location on the net will prove valuable and allows us to get creative with different playsets."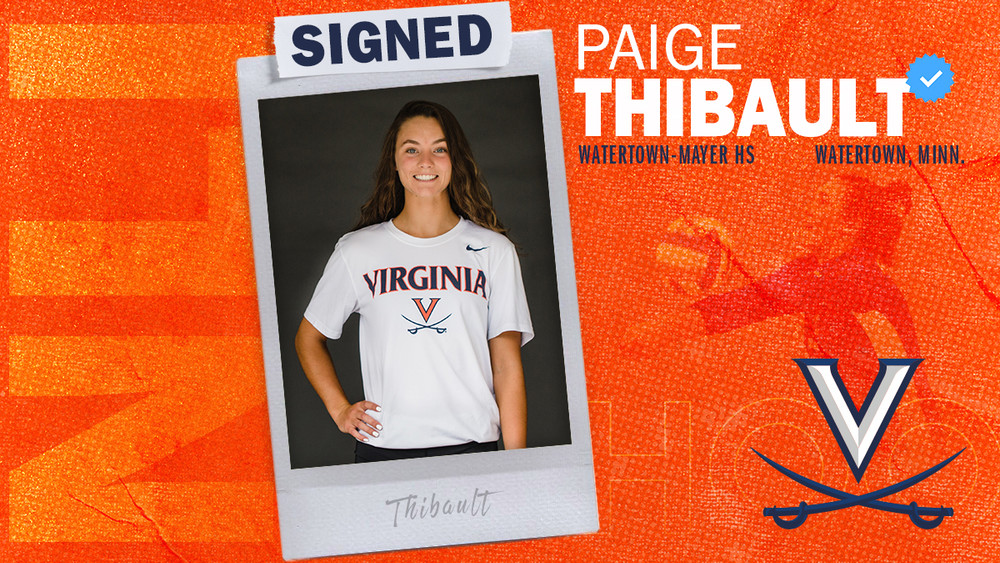 PAIGE THIBAULT | Libero | Watertown, Minn.
A defensive specialist, Paige Thibault is a three-time All-Conference performer and five-time letter winner at Watertown-Mayer High School. She earned honorable mention All-State recognition in 2019 and helped her team to a third-straight state tournament. She eclipsed 1,000 career kills and 1,000 career digs in 2019.
Thibault plays her club volleyball for Minnesota Select and has earned numerous recognitions for her play over the past four years. She was a four-time phenom selection by PrepVolleyball and was named a top-30 Defensive Dandy.
Thibault is also a gifted gymnast, earning three All-Conference and All-State awards. She qualified for the Minnesota State Championships on four occasions. She is a three-time volleyball All-State Academic selection and two-time gymnastics All-State Academic honoree.
Coach Smith on Thibault
"Paige is a special athlete. We have recruited her as a libero/defensive specialist but she has played outside for much of her prep career. She is under 5-foot-9, but she is a quick-twitch player who jumps well and has a good arm. While she will be primarily utilized as a passer/defender, it is nice to have those players in your program – players like Alex Spencer, Kelsey Miller, and Emily Rottman. Paige comes from family who all live volleyball on a daily basis, playing and coaching, volleyball is in her blood."