CHARLOTTESVILLE, Va. – Virginia softball head coach Joanna Hardin announced the signing of six players in the incoming class of 2021. Four of the Cavaliers' signees are ranked among the top-50 players in the country, tying Virginia for the most top-50 recruits in the ACC.
Virginia's 2021 class was ranked No. 31 in the country by Extra Inning Softball.
"The 2021 class fills in gaps that we need, specifically speed and power offensively," head coach Joanna Hardin said. "Each signee is so athletic and versatile that you may see them in multiple positions over the course of their careers at Virginia. However, one thing is certain about this class: they want to win. Many have played travel ball on nationally ranked teams and we expect them to bring that competitive mindset with them to our program. We can't wait for them to suit up and take the field with us next fall!"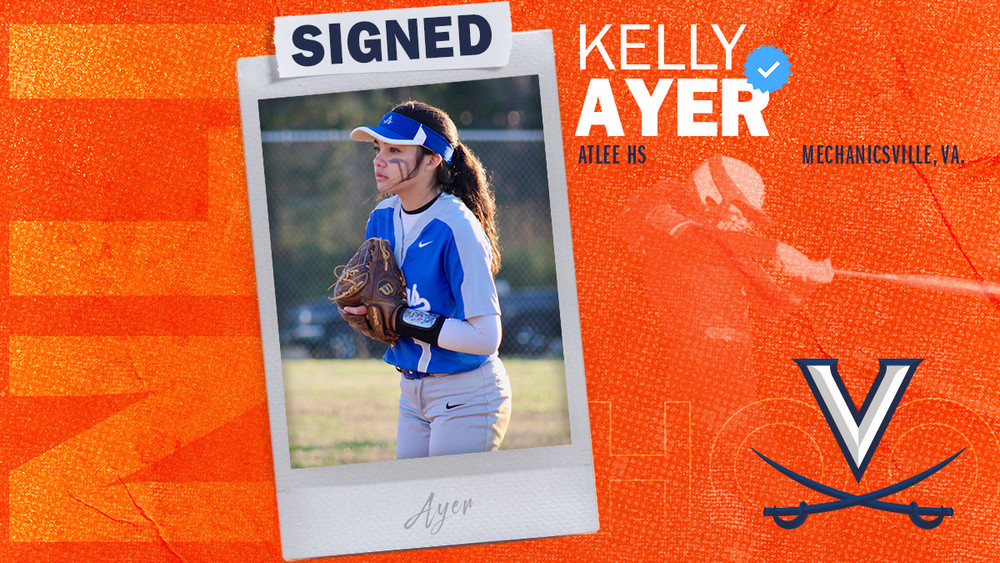 KELLY AYER | Infielder | Mechanicsville, Va.
A standout in the Commonwealth, Kelly Ayer joins the Cavaliers out of Atlee High School. As a freshman, Ayer made an immediate impact by leading Atlee at the plate in batting average, slugging and on-base percentage. She was named first team All-Region, second team All-Metro and the Raiders' offensive MVP.
As a sophomore, Ayer once again earned All-Region honors while leading Atlee in batting average and stolen bases. She was named the Raiders' team MVP following the season and a team captain heading into 2020. Ayer plays club softball for the Richmond Storm organization.
Coach Hardin on Ayer
"Kelly can run! She brings speed and savvy to the squad as well as defensive versatility. She and KJ will push opposing defenses on the base paths and cover a lot of ground on the field. We love bringing in athletes from our home state to represent UVA on and off the field, and Kelly is the perfect fit for our program."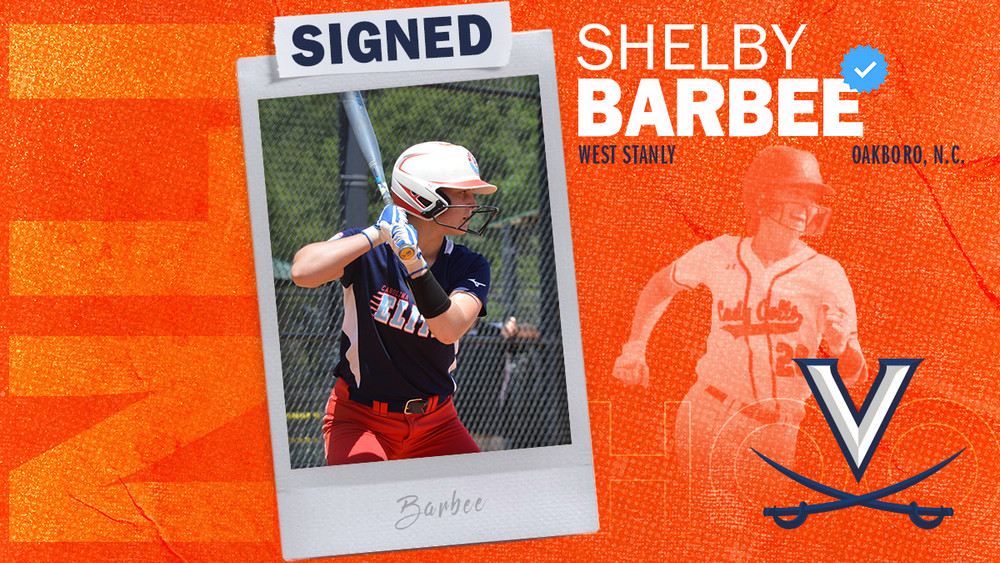 SHELBY BARBEE | Utility | Oakboro, N.C. | No. 28 Overall
Ranked as the No. 28 overall recruit in the country by Extra Inning Softball, Shelby Barbee brings a pure swing and litany of honors to Grounds. Barbee led West Stanly High School to the 2019 2A North Carolina State Championship. She was named the 2019 2A MVP, the Western Player of the Year and led West Stanly in every offensive category. Barbee is a two-time All-State, All-District and All-County honoree.
Barbee has played club softball for SC Elite since 2012. She has led the club in home runs in each of the past three seasons and hit .409 during the 2020 club season with seven stolen bases. Her sister, Walker, plays catcher for Pitt.
Coach Hardin on Barbee
"One goal for the class was to add a legitimate power threat to the lineup and Shelby fits that bill. We believe she will be a presence in our offense and has the skill set and strength to hit for average and power. We love the energy and passion she brings to class."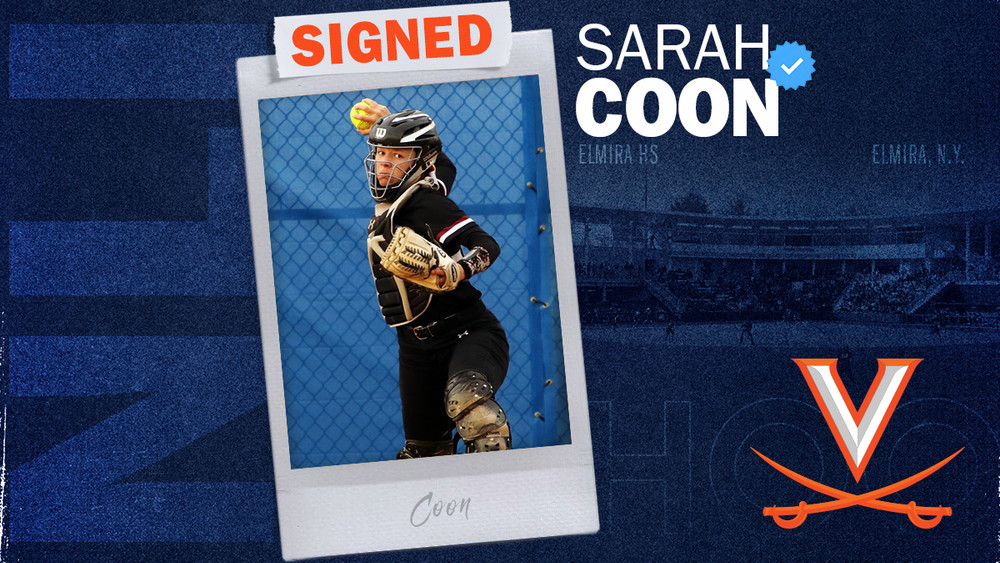 SARAH COON | Catcher | Elmira, NY
Sarah Coon joins the Cavaliers after establishing herself as one of the best players in the state of New York. A catcher, Coon earned All-State honors in 2019 as a sophomore. She has been named Elmira High School's MVP in each of the past two seasons and has captained the Express for three years. In 2019, she helped Elmira to its first Sectional final with a go-ahead, two-run triple.
Coon currently plays club softball for the Ohio Hawks 18U Gold. She also excels academically, being recognized as a Scholar-Athlete on six occasions.
Coach Hardin on Coon
"Sarah brings an extremely high softball IQ along with athleticism and power to the signing class. She, along with most of our class, can play multiple positions on defense and will push her teammates to continue growing and developing as she does so herself."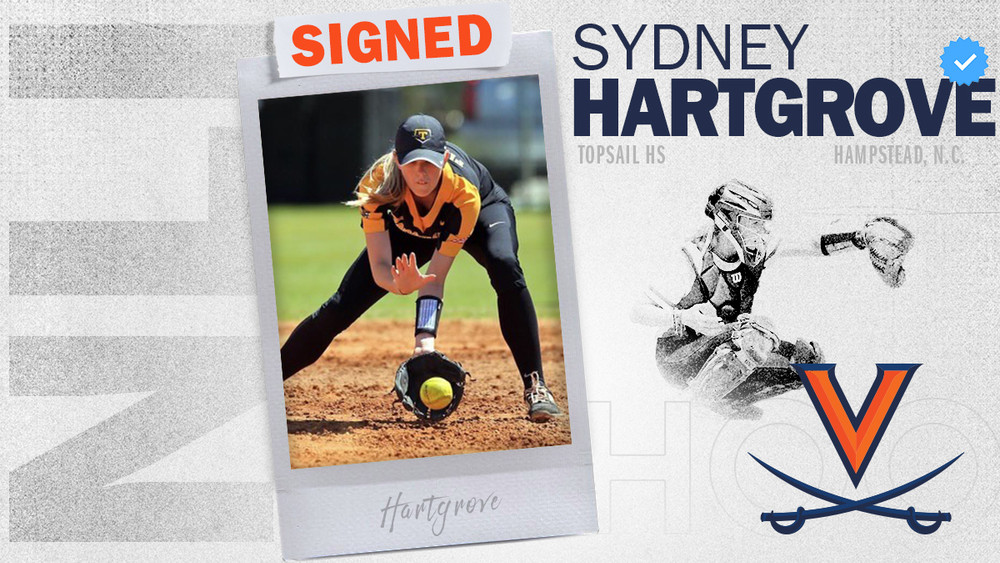 SYDNEY HARTGROVE | Catcher | Hampstead, N.C. | No. 48 Overall
One of the best high school players in North Carolina, Sydney Hartgrove is ranked as the No. 48 overall player in the recruiting class according to Extra Inning Softball. The catcher is a two-time all-state, all-conference and all-district selection at Topsail High School. Hartgrove is also a two-time all-area honoree and was named the Pender County Player of the Year. In 2019, Hartgrove hit .469 as a sophomore after hitting .410 as a freshman. Hartgrove is also a standout on the basketball court, where she is a three-time all-conference honoree.
On the travel circuit, Hartgrove spent the bulk of her years in the Carolina Cardinals organization. The Cardinals were the top ranked team in the northeast region and ranked 16th nationally. Off the field, Hartgrove has excelled in the classroom and earned four scholar athlete recognitions.
Coach Hardin on Hartgrove
"Sydney is extremely gritty and hard working. We have watched her work hard to develop her offensive game over two years and are excited to see how she continues to develop over her career at UVA. Her moxie and energy behind the plate is contagious and pitchers love throwing to her!"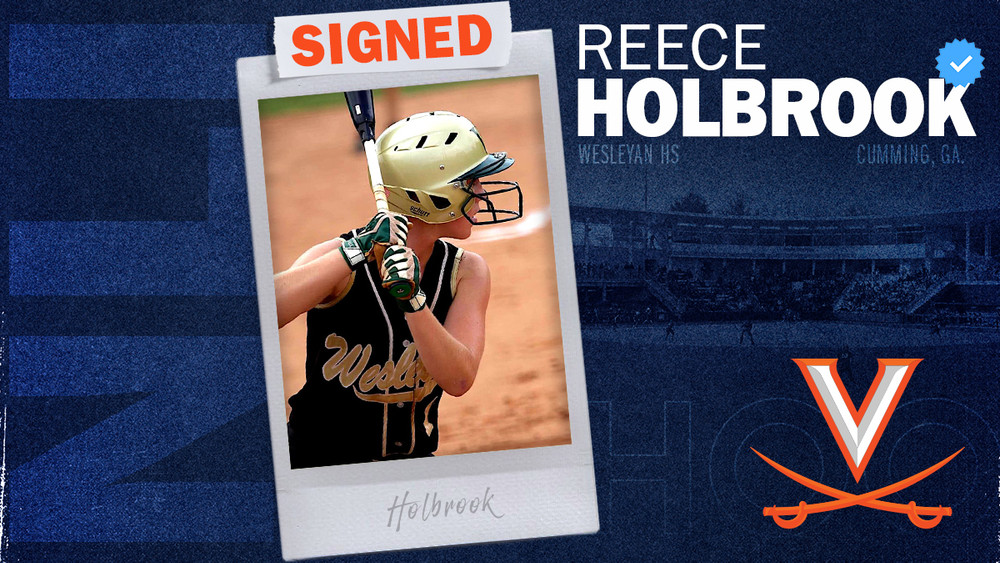 REECE HOLBROOK | Infielder | Cumming, Ga. | No. 45 Overall
A highly touted middle infielder, Holbrook comes in at No. 45 in Extra Inning Softball's national rankings. She is also a top-100 prospect in FloSoftball's Hot 100. Holbrook has led Wesleyan High School to two Georgia State Championships, a state runner-up finish and three region titles in her first three seasons. She is a first-team All-State and All-Region selection and was recently named the All-Area Defensive Player of the Year.
Holbrook plays her club softball for the Atlanta Vipers organization. This summer, she hit .390 with eight homers and 39 RBI.
Coach Hardin on Holbrook
"To have Reece sign with us is so rewarding because she's been committed to UVA for over three years! She is a perfect balance of competitive, driven and fun-loving. We anticipate her pushing the envelope for our middle infield and making everyone around her better through her work ethic. She loves the game and it's evident in how she plays every day."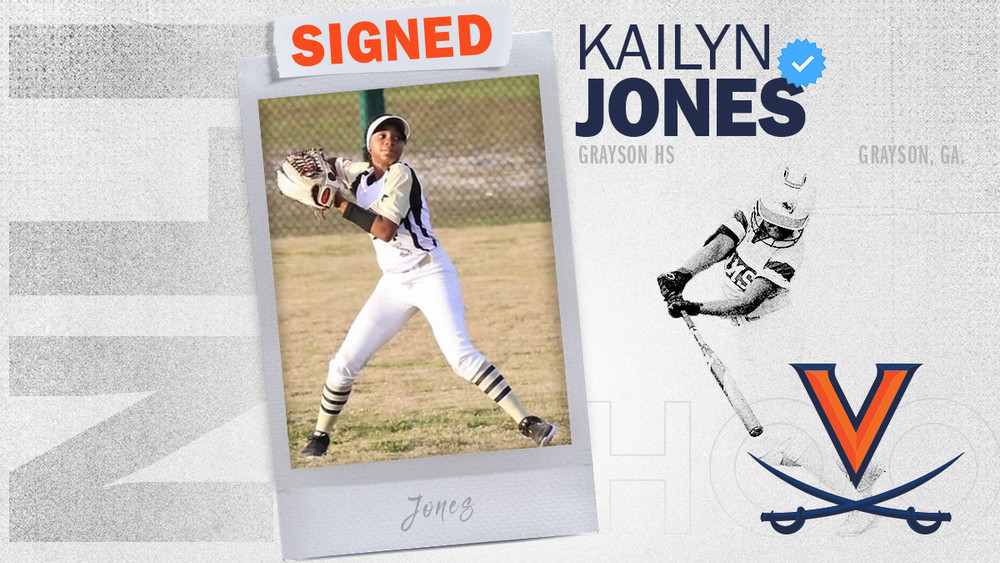 KAILYN JONES | Outfielder | Grayson, Ga. | No. 22 Overall
A versatile, five-tool outfielder, Kailyn Jones is the 22nd-ranked prospect in the country and a top-10 outfielder in the class according to Extra Inning Softball while also earning a top-50 spot in Softball America's national rankings. Jones hit .495 with a .544 on-base percentage at Grayson High School this season and possesses both gap-to-gap power and elite speed to slap or beat out bunts. She posted a school record 17 doubles, four home runs, 37 RBI and stole 43 bases for Grayson this season.
Jones is a 2019 7A first team All-State selection in Georgia and led Grayson to three Elite 8 appearances at the highest classification. Jones is a finalist for the USA Today High School Sports Atlanta Softball Player of the Year, a Gwinnett County Super Six selection, two-time All-Region selection and two-time All-County honoree.
Jones plays club softball for Atlanta Premier Gold, a club ranked top 10 in the country. With AP Gold, she captured the Triple Crown SE Nationals, a runner-up finish at Triple Crown USA Nationals and a top five finish in USA Softball #GoldNationals.
Coach Hardin on Jones
"KJ is a true triple threat at the plate. With her speed, opponents will struggle to defend KJ as she can swing away with power, slap or play the short game. As a true outfielder, we believe KJ will cover a lot of grass for us at Palmer Park."