CHARLOTTESVILLE, Va. – The Virginia wrestling team (1-0, 0-0 ACC) opens ACC competition on Friday (Jan. 15) when the Cavaliers host No. 4 NC State (2-0, 0-0 ACC) in a 5 p.m. dual match at Memorial Gym. It's the first of five ACC duals for the Cavaliers this season.
Due to health and safety considerations in addition to the current guidelines established for sports venues by the Commonwealth of Virginia, attendance at UVA wrestling matches is not open to the public.
---
STORYLINES
• The Cavaliers are coming off a dominant performance in the first dual of the season after winning all 10 bouts and tallying 44 points in the victory over Gardner-Webb last weekend.
• Virginia returns nine starters from last year's lineup and also has Jake Keating (Naperville, Ill.) and Robby Patrick (Ligonier, Pa.) back from redshirt seasons. Both had previously been starters in the lineup prior to taking the redshirt season for 2019-20.
• Jay Aiello (Chantilly, Va.) carries a streak of winning 22 straight bouts in dual competition into tonight's match. He went 14-0 last season and won seven straight to end the 2019 campaign.
• Eight of the starting 10 for Virginia are undefeated entering the night's contest and five of them are ranked in the latest edition of the InterMat rankings. It sets up four matchups between ranked wrestlers in tonight's dual.
• Virginia is looking to get back in the win column against the Wolfpack as NC State has won six straight in the series, while NC State is looking to continue an unbeaten streak in dual matches that is the longest active streak in the nation (19).
---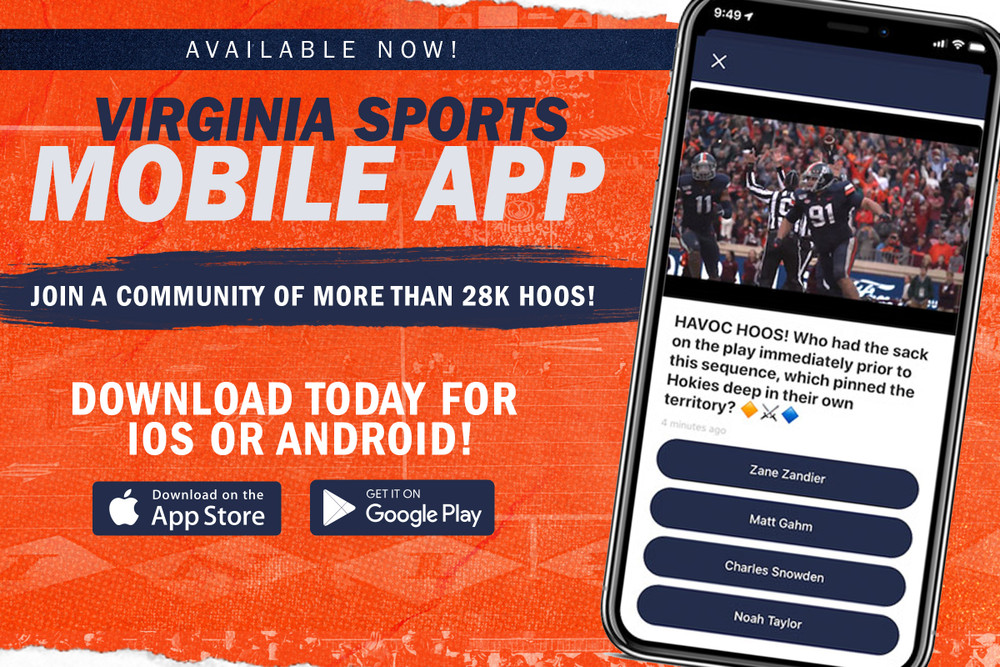 PROBABLE LINEUPS
PROBABLE VIRGINIA LINEUP
125: Patrick McCormick (4-2)
133: No. 12 Louie Hayes (5-0)
141: Brian Courtney (4-0)
149: Denton Spencer (1-0)
157: No. 16 Justin McCoy (4-0)
165: No. 19 Jake Keating (5-0)
174: Vic Marcelli (3-1) OR Robby Patrick (2-1)
184: Michael Battista (4-0)
197: No. 3 Jay Aiello (4-0)
HWT: No. 19 Quinn Miller (4-0)
PROBABLE NC STATE LINEUP
125: No. 6 Jackob Camacho (3-0)
133: No. 15 Jarrett Trombley (3-0) OR Ryan Jack (5-0)
141: No. 10 Tariq Wilson (3-0)
149: Ed Scott (2-1)
157: No. 2 Hayden Hidlay (3-0)
165: No. 10 Thomas Bullard (1-1)
174: No. 12 Daniel Bullard (2-1)
184: No. 4 Trent Hidlay (0-0) OR Jacob Ferreira (1-1)
197: Nick Reenan (3-0)
HWT: No. 17 Deonte Wilson (2-0)