CHARLOTTESVILLE, Va. – The Virginia wrestling team (1-2, 0-2 ACC) continues ACC competition on Friday (Jan. 29) when the Cavaliers host No. 12 Pittsburgh (3-1, 1-1 ACC) in a 5 p.m. dual match at Memorial Gym. It's the first of back-to-back home duals for the Cavaliers to close out the home schedule for 2021.
Due to health and safety considerations in addition to the current guidelines established for sports venues by the Commonwealth of Virginia, attendance at UVA wrestling matches is not open to the public.
---
STORYLINES
• The matchup with Pitt is the third consecutive match against a top 12 opponent for the Cavaliers who wrestled No. 4 NC State and No. 8 Virginia Tech in the previous two outings.
• Virginia has five wrestlers in the latest InterMat rankings released on Tuesday with Hayes (No. 12) at 133, Justin McCoy (No. 15) at 157, Keating (No. 13) at 165 , Aiello (No. 3) at 197 and Quinn Miller (No. 20) at 285.
• Jay Aiello (Chantilly, Va.) carries a streak of winning 24 straight bouts in dual competition into tonight's match. He went 14-0 last season and won seven straight to end the 2019 campaign. He has won 18 consecutive matches overall dating back to the finals of the Midlands Championships last season.
• Three matchups to watch are at 133 pounds, 165 pounds and 197 pounds where each team's top-ranked wrestlers are slated to face off.
• The dual with Pitt is the first of back-to-back home matches for the Cavaliers to close out the home schedule for the 2021 campaign.
---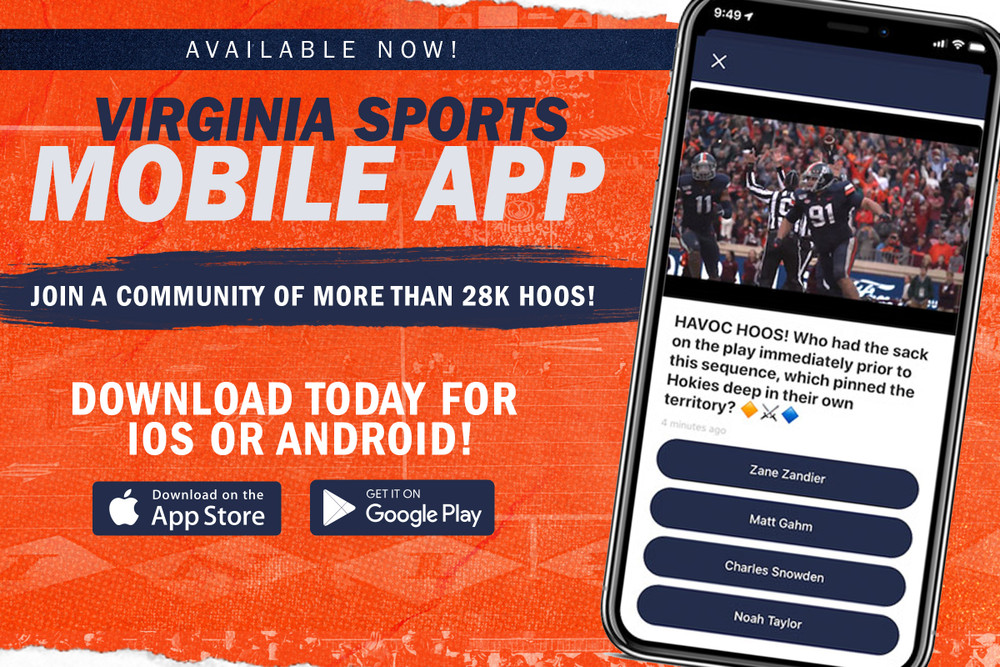 PROBABLE LINEUPS
VIRGINIA PROBABLE LINEUP
125: Patrick McCormick (4-3) OR Sam Book (4-3)
133: No. 12 Louie Hayes (6-1)
141: Brian Courtney (5-1)
149: Denton Spencer (1-2)
157: No. 15 Justin McCoy (5-1)
165: No. 13 Jake Keating (6-1)
174: Vic Marcelli (4-2) OR Robby Patrick (4-1)
184: Michael Battista (4-2)
197: No. 3 Jay Aiello (6-0)
HWT: No. 20 Quinn Miller (5-1)
PITTSBURGH PROBABLE LINEUP
125: Colton Camacho (3-3)
133: No. 4 Micky Phillippi (5-0)
141: No. 14 Cole Matthews (2-2)
149: Luke Kemerer (2-3)
157: Tyler Badgett (4-1)
165: No. 7 Jake Wentzel (4-1)
174: Jared McGill (4-1)
184: No. 16 Gregg Harvey (4-1)
197: No. 5 Nino Bonaccorsi (4-1)
HWT: Jake Slinger (5-1)