Virginia (19-19) will play its final game of a four-game home stand on Tuesday (April 27) when it hosts Liberty (27-10) in non-conference action at Disharoon Park. The contest will air live on ACC Network and is scheduled for a 3 p.m. first pitch.
STORYLINES
Virginia has played five of its last six games at home and will not leave the Commonwealth of Virginia until its final weekend series of the year at Boston College beginning May 20.
The Cavaliers are 8-3 in non-conference games this year 6-2 in the midweek in 2021.
Liberty won the first half of the home-and-home series against Virginia, 10-2 back on March 24.
The Flames halted Virginia's 20-game win streak against midweek opponents with a 10-2 win on March 24 in Lynchburg. The streak started after a 13-6 Liberty win in Lynchburg on March 19, 2019.
Zach Messinger will make his second start of the season and his ninth start of his career. Virginia is 7-1 in the eight games he's started. His second career start came against Liberty on March 13, 2019, a 14-5 Flames victory. He allowed two runs over four innings of work.
---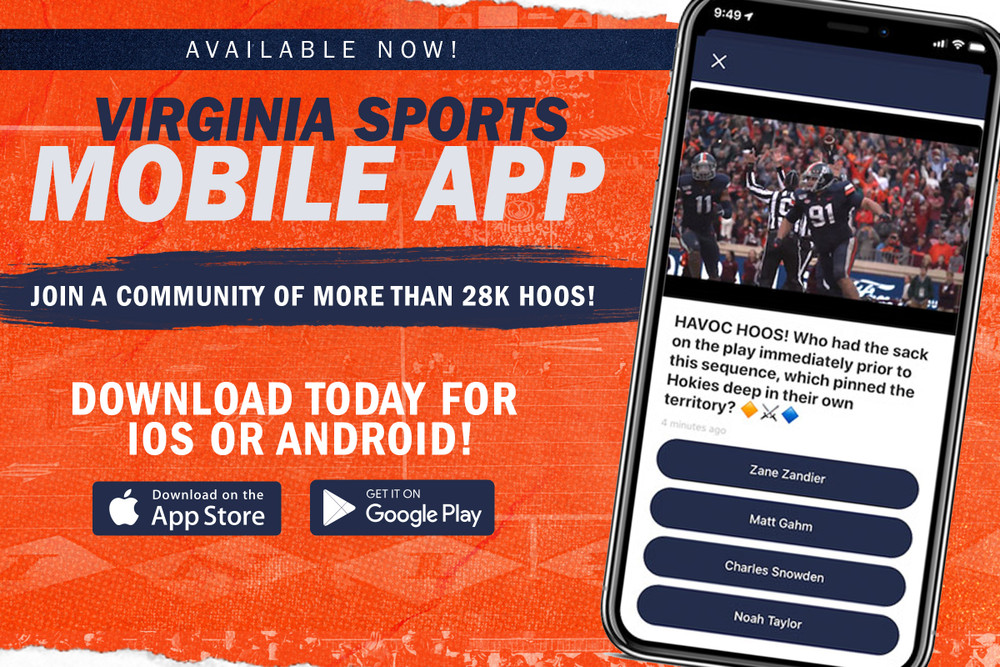 ---
Virginia walks it off in the ninth in 2017