By Jeff White (jwhite@virginia.edu)
VirginiaSports.com
CHARLOTTESVILLE –– In a baseball program that dates back to 1889, University of Virginia pitchers have thrown seven no-hitters. The most recent came on May 14, when Andrew Abbott, Jake Berry and Griff McGarry combined to hold Wake Forest hitless in a 17-0 romp at Disharoon Park.
The first? Ned Turnbull, a senior left-hander, reached that milestone on April 22, 1966, in a 4-0 win over NC State in Raleigh.
"I don't know how well the records were kept before that time," Turnbull, a retired orthopedic surgeon, said by phone from Cashiers, N.C., where he lives with his wife, Suzanne.
"I don't think I focused at the time on the fact that it was the first one in program history. It could have been, but I wouldn't have known. But when I think back on the game, I go back to the fact that this was nothing like today's ballparks. I think [NC State] had a cyclone fence for the outfield fence, and I don't think there were a dozen people there watching the game. It was really low key."
Turnbull, who carried 150 pounds on his 6-foot-6 frame, retired the first 21 batters he faced that day. The Cavaliers' other pitchers that season included Geoff Gordon, who remembers a conversation he had with Turnbull early in the game.
"Ned came over, maybe it was the second or third inning, and he sat down next to me and said, 'What do you think?' " Gordon recalled recently. "I said, 'Ned, they can't see your fastball and they can't hit your curveball. Just keep throwing what you're throwing, man.' "
Turnbull lost his perfect game in the eighth inning, when he walked a batter, and he issued another walk in the ninth. But those were rare lapses in a game in which he struck out 12.
"I don't remember anybody hitting the ball hard off him," Gordon said.
Gordon was a sophomore on that UVA team, and his classmates included Stewart Evans, who was in the outfield for Turnbull's no-hitter.
"You couldn't touch him," Evans recalled.
Turnbull was raised in Memphis, Tenn., where he attended East High School, but his family had roots in Virginia. His mother grew up in Ivy, just west of Charlottesville, and his father, a graduate of UVA's medical school, was from Lawrenceville, a small town in Brunswick County.
His family never pushed him toward Charlottesville, Turnbull said, but the principal at East High was a UVA alumnus who suggested he consider the University. Turnbull applied for and received a DuPont regional scholarship to UVA, where he enrolled in 1962.
Baseball didn't play a large role in his decision to attend the University, Turnbull said. James O. West was the Cavaliers' head coach then, and "there really wasn't any significant recruitment," Turnbull said.
"When I made my choice and was accepted, I think I remember getting a letter from the baseball coach, but there was nothing formal about it. I remember when I went up there and met Coach West, he welcomed me, but I don't think he had a great deal of knowledge about what I had done before or anything like that."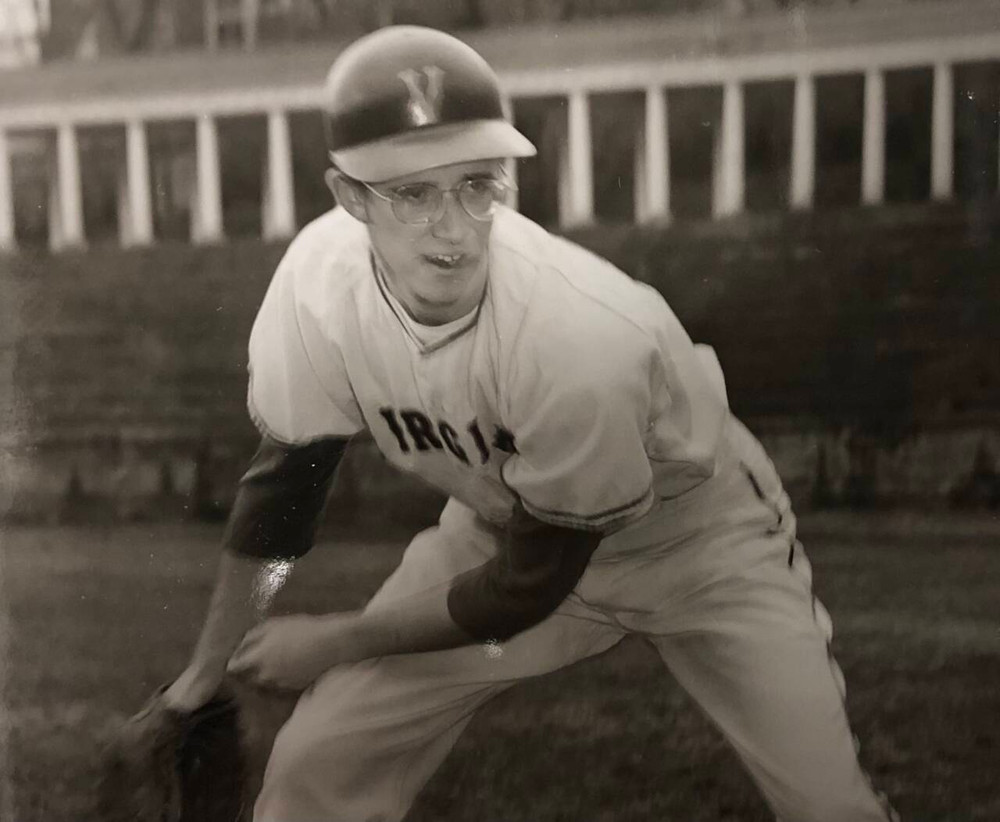 It was a different era in UVA athletics. West had no assistant coaches when Turnbull pitched for him, and the Cavaliers played their home games at Lambeth Field.
"When you're in college, you think things are pretty modern compared to what existed in the past," Turnbull said. "When you get beyond it, you realize that there were so many facets of it that were different than what you see today. We had no scholarships. Everybody out there was just out because they wanted to play baseball and didn't have much expectation beyond that.
"I had played sports in high school and was interested in continuing. [At UVA] I went out for basketball, and I did that for about two weeks, and I was so exhausted when I'd go back to the dorm I couldn't study, I couldn't do anything. I think the coach at that time in basketball said, 'Well, gentlemen, we're going to stay here over the Christmas holidays,' and I said, 'I don't think that's going to work for me.' I made a wise decision and backed out of basketball, but I was glad when baseball came along."
Back then, freshmen were ineligible to play on the varsity, but Turnbull moved up to West's team in 1964.
Lambeth Field had not been built with baseball in mind, and the facilities at other ACC schools weren't much grander, Turnbull said.
"The only place we played that had any resemblance to what you see today was at Wake Forest," Turnbull said. "At that time they were playing at the minor league baseball park [in Winston-Salem, N.C.], with the signs in the outfield and all that kind of stuff. But beyond that, I particularly remember a visit to Clemson. It was during spring break, and at that time Clemson was a really small place. There was one movie theater in town, and it was closed for spring break. So it was a different world back then."
When Gordon moved up to the varsity in 1966, Turnbull served as his de facto pitching coach. "He would take me under my wing, and he would show me how to throw different pitches," Gordon said. "I wasn't nearly as good as he was, but I did pitch a four-hitter against Maryland in 11 innings, and a lot of that was due to the stuff that Ned had basically shown me. The thing about Ned was, when he was on, nobody hit him. Nobody."
The Wahoos finished with a 6-19 record in 1966, but Turnbull still managed to shine. He was named to the All-ACC second team, and Major League Baseball teams took note of the impossibly thin left-hander.
In the 1966 draft, the Baltimore Orioles selected Turnbull in the 17th round, with the No. 336 overall pick. Instead of pursuing a pro career, however, he opted for medical school, in part because of his friendship with Dr. Frank McCue, who worked with UVA's athletic teams.
"He took care of me over the four years, and he was great at expressing an interest in what was going on," said Turnbull, who lived on the Lawn during his final year at UVA.
Not long after the MLB draft, Turnbull ran into McCue on the Lawn and told him he'd been picked by Baltimore. "There was a pause," Turnbull recalled, "and he said, 'I thought you were going to medical school.' That was as much a sign as I ever got of what I should do."
Turnbull admits to occasionally wondering how he might have fared in pro baseball. "I don't know that I would have had much of a chance of being successful," he said, "but it would have been a fun thing to try."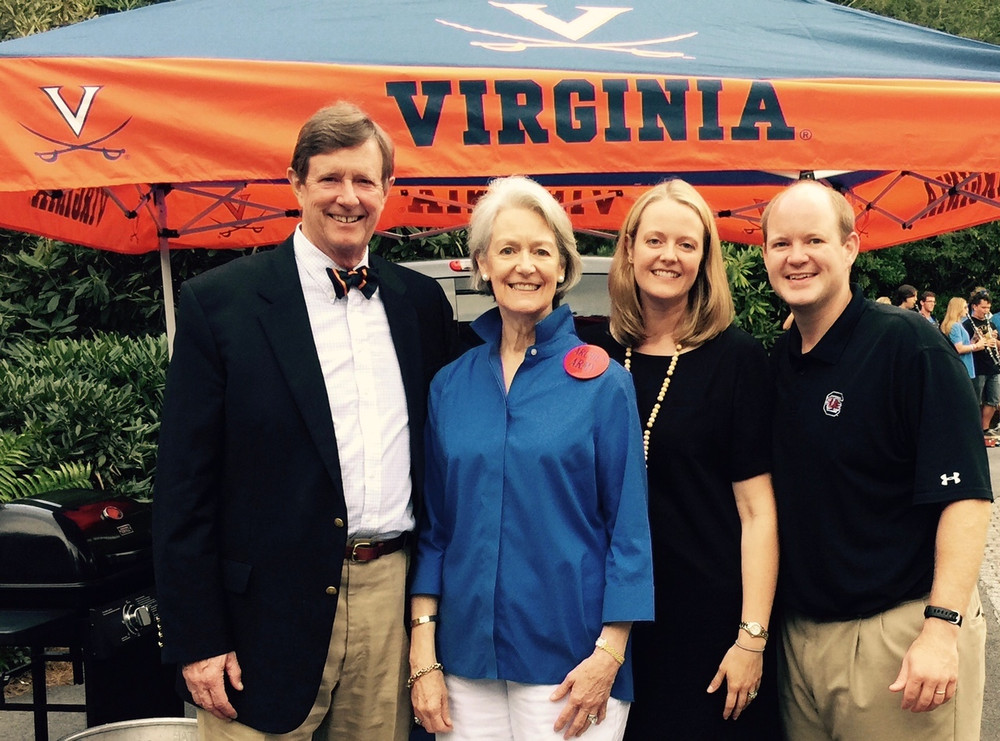 At UVA, Turnbull majored in English, in part "because I didn't want to have all the labs interfere with my sports stuff," he said. "That seems immature now, but that was part of my thinking."
Still, he made sure he'd have multiple options after earning a bachelor's degree. "My father said, 'If you ever think you might go to medical school, you should take a science every year.' So I took biology, I took chemistry, I took organic chemistry, and I took physics during my four years there."
He attended medical school at the University of Tennessee. The Vietnam War was still being fought when Turnbull graduated, and he enlisted in the U.S. Navy and was selected for its flight surgery program. He later spent a year in Southeast Asia before returning to the United States, where he worked for a year in Southern California before completing an orthopedic training program.
By then, Turnbull said, he and his wife "had two small children, and we elected not to stay in a big metropolitan area. We went to small town Laurel, Mississippi, which is in south Mississippi, and it was a great way to live."
He and his wife now split time between Cashiers, in the Blue Ridge Mountains of western North Carolina, and Tunica, Miss., the Mississippi Delta town where Suzanne grew up.
Their daughter, Marshall, graduated from UVA in 1999, "so there's still a connection there," Turnbull said.
Now Marshall Johnson, she attended the championship game of the NCAA men's basketball tournament in 2019 and saw UVA beat Texas Tech for the title. "She has a great memory of that," Turnbull said.
Turnbull doesn't get back to Charlottesville often, but he follows UVA sports from afar. He enjoyed seeing Tony Bennett's basketball team reach the NCAA summit in 2019, he watched the men's lacrosse team win a second straight NCAA title last month, "and the baseball has been great to follow," he said.
Virginia advanced to the College World Series this year for the fifth time in program history. All of those appearances have come during the tenure of head coach Brian O'Connor, who guided the Hoos to the NCAA championship in 2015.
"That was spectacular," Turnbull said.
To receive Jeff White's articles by email, click here and subscribe.