EDITOR'S NOTE: This is the third of the four articles in VirginiaSports.com's Black History Month series for 2022. The others are on Cathy Grimes-Miller, Tommy Smith and Keith Witherspoon.
By Jeff White (jwhite@virginia.edu)
VirginiaSports.com
CHARLOTTESVILLE – Paulette Jones Morant came to the University of Virginia to get an education. Her plans did not include sports.
"I have a name for myself," said Morant, whose maiden name is Jones. "I am the accidental athlete."
A graduate of Norfolk Catholic High School, Morant arrived on Grounds in August 1970 as part of UVA's first class of undergraduate women. Even if she had been interested, intercollegiate athletics were not then an option for women at the University. But that would change.
By the time Morant graduated in 1974 with a bachelor's degree in Spanish, the field hockey and women's basketball club teams had attained varsity status at UVA, and she'd had a hand in each.
As a girl growing up in Norfolk, she'd enjoyed baseball, which remains one of her passions. "Basketball was not in my aura," Morant recalled, "and field hockey definitely was not. So at UVA, my high school friends knew that I was not in any sports at all."
Leading the drive for women's sports at Virginia were graduate students who'd competed in athletics at other schools, Morant said.
"They said, 'Women at UVA need something to do, and we're gonna organize some clubs,' " Morant said. "The first one they organized was the field hockey club. I just happened to be walking down the street. If I been on the wrong side of the street, none of this would have happened."
Morant, then a second-year student, "saw a friend who said, 'Hey, we're going to a field hockey club meeting. We're going to join the group and form a club and somebody from New Zealand is going to be in it and she's going to tell us all about field hockey.' I said, 'I actually hate that game. I don't get it. But I do want to meet this kid from New Zealand. So I'll come with you.' "
At the meeting, Morant discussed her aversion to the sport with a graduate student who was organizing the club, "and she said, 'Oh, I can make you like it.' I went, 'All right, I want to see you do it.' "
And so began her career as a field hockey player.
"I learned some skills," Morant said, "and then eventually, my fourth year, we became an intercollegiate team [in 1973]. Now, my skills still were not wonderful, but they were OK, and field hockey was a great experience."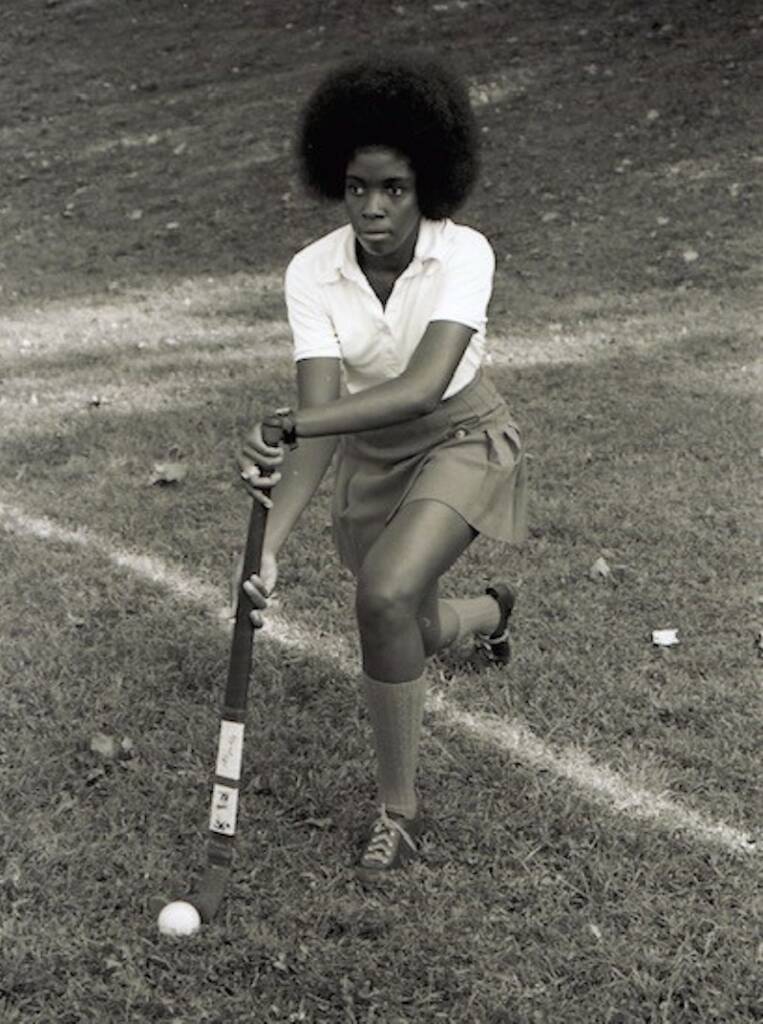 When the club's first season ended in the fall of 1971, a group of women at UVA decided a women's basketball club was needed, too.
"And of course they looked at me and said, 'Paulette, what position do you play?' " said Morant, who stands 5-foot-9. "And I said, 'Zero. None. I can't play it.' They said, 'That's OK. You're the most organized person we know. Would you please be manager?' "
So began her affiliation with women's basketball at UVA. She managed the club in her second and third years. In her fourth year, 1973-74, women's basketball became a varsity sport at the University, and Morant had a heavy course load that forced her to relinquish her manager duties.
"A friend of mine stayed as manager," she said, "and then some younger women took over as managers, but at least I was able to see both sports go from club to team status. I was glad I was on the ground floor."
She was also one of the first females DJs at the WTJU radio station, along with her friend Vivian Lerner. They hosted a classical music show that ran for three-and-a-half years, Morant said.
Growing up in Norfolk, Morant attended Catholic schools. When UVA announced that it would become fully co-educational, starting in 1970-71, her mother encouraged Morant to apply. Morant wasn't enthusiastic about the idea initially, but she ended up applying and was accepted.
Other first-year students who enrolled at UVA in 1970 included Wyatt Andrews and Larry Sabato, who'd been her classmates at Norfolk Catholic, too. Andrews, now a UVA professor, is a retired national correspondent for CBS News. Sabato, a longtime University professor, is the founder and director of UVA's Center for Politics.
"One word I associated with Paulette right from the time I met her in 1966 was 'dignity,' " Sabato said. "No white person could begin to understand how difficult it was for a Black child to survive and prosper in the racial hothouse of those times. But Paulette did prosper, drawing on her remarkable maturity and intelligence. We could all see that she was someone special who would overcome any obstacles placed in her way."
Morant said there were about 300 women in UVA's Class of '74, plus about 100 women in the Class of '73 who'd enrolled as transfers.
African-American students were a distinct minority in the UVA student body then, Morant said, and for some it was their first time in an integrated school.
"Imagine that pressure of feeling, 'I'm at UVA, and this is my first experience with integration. I am probably the first one in my family to go to college. What should I do?' " Morant said.
Her first-year class included about 90 Black students, Morant said, and that group suffered considerable attrition, for various reasons, in the years that followed.
For generations, the UVA student body had consisted almost exclusively of white men, and to be a Black man on Grounds was challenging. To be a Black woman on Grounds in the early '70s was even more challenging, Morant said, and that's a topic she and former classmates have "talked about often at reunions and seminars and other activities that UVA has had through the years. At the time, we don't think we realized what pioneers we were."
Morant's parents were teachers, and "Dad used to say, 'If you don't know, ask.' Or 'If you don't know, find out.' I was good at 'If you don't know, find out,' but I was not good at directly asking a professor or letting a professor know that I didn't understand what he was talking about. I did feel that pressure of not wanting to be the one asking the question and having him think, 'Oh, the Black student doesn't know what I'm talking about.' I felt like it was going to be embarrassing to ask. My dad told me never to do that again, particularly after he saw some of my grades in math. So of course I learned. But it took stumbling and getting a bad grade to learn that lesson."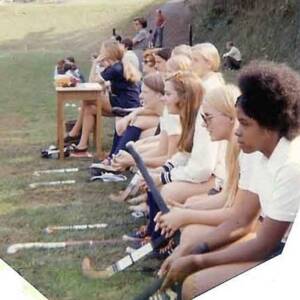 In addition to the African-Americans in her first-year class, Morant said, there were others in the student body who'd preceded them at UVA. "We looked at those guys in awe and said, 'How did you guys make it this far, in this small group?' " Morant recalled. "There were only maybe about 20 of them, but they were the ones that kept telling us: 'Hit the books, go to the library. People are proud of you. We are proud of you. Make this university your own.' And we would hear that spiel all the time and say, 'We better not mess up,' because not only would we disappoint our parents and these guys, but the whole Black community."
Morant joined an organization called Black Students for Freedom, which would become the Black Student Alliance, and its members made their voices heard.
When she arrived on Grounds, Morant said, it was a tradition at Scott Stadium for students to wave a Confederate flag after the UVA football team scored a touchdown.
"Not that we had a lot of touchdowns to celebrate," Morant said, "but that's what they did."
She remembers signing a petition and hearing another student read it to Edgar Shannon, then UVA's president.
"He listened to it very carefully," Morant said, "and he obviously must have said something [about the flag-waving], because after that it was not done unless it was done randomly by a person from the public who didn't get the memo. But things like that didn't destroy my feelings for UVA."
In 1973, the first African-American fraternities and sororities were established at UVA, and "that was a big development," said Morant, a member of Zeta Phi Beta.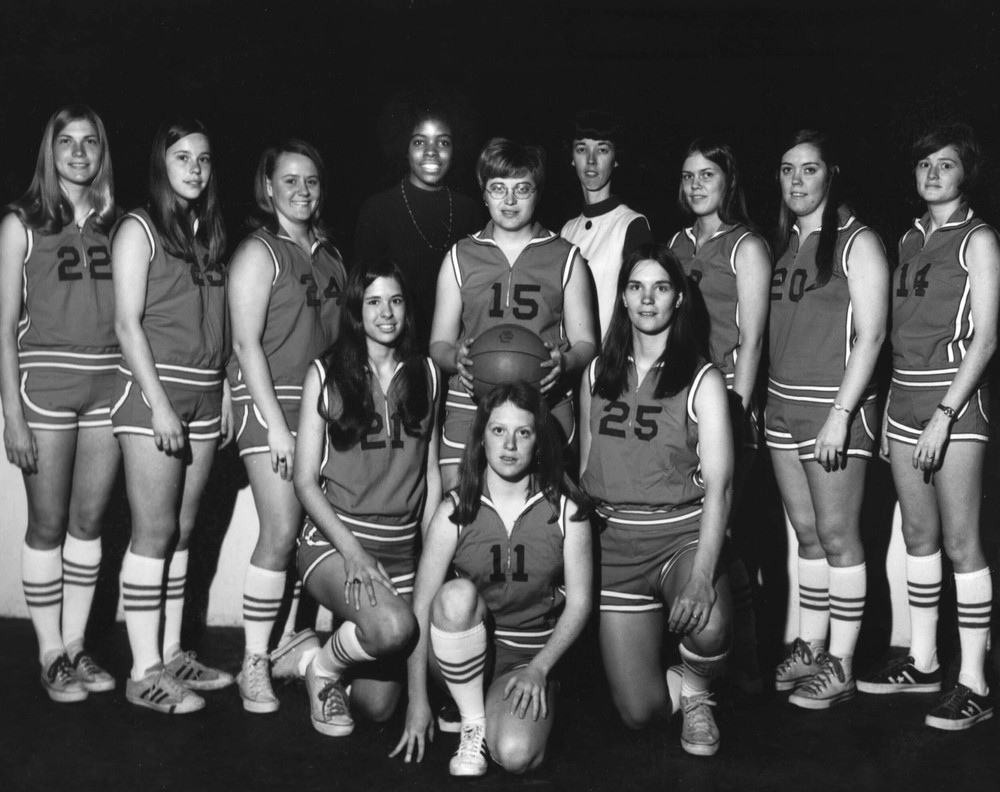 She marvels at the changes the University has undergone over the past half-century. Growing up, Morant said, when "somebody said alumnus of the University of Virginia, I was always thinking some lawyer in Norfolk, some doctor in Norfolk, somebody who was a politician or something, and always a white man … So it's a totally different thing now, which is interesting."
She met her husband, Blake Morant, at UVA. He's a double Wahoo who earned a bachelor's degree from the University in 1975 and graduated from UVA's law school in 1978.
Morant graduated from UVA in 1974, after which she enrolled at Ohio State, where she received a master's degree in Spanish and linguistics in 1976.
"So I went from [a struggling] football team to a football team that was winning all the time, with Archie Griffin and the Heisman Trophy," Morant said, laughing.
Morant taught Spanish for many years. The schools at which she worked included Lincoln University in Pennsylvania, Ottawa Hills High in Toledo, Ohio, Rockbridge County High in Lexington, and Osbourn High in Manassas.
Also an accomplished photographer, Morant retired from teaching after her husband became dean of Wake Forest University's law school in 2007. She began helping him with alumni relations and found she enjoyed networking.
"I did that sort of ad hoc for the law school," Morant said. "I was never officially on their website as an alumni relations person, but because I traveled with Blake so often and because the alumni networking committee and the alumni events committee always did things that I attended, they kind of counted me in as their staff. I loved taking pictures of the events and that kind of things.'
She laughed. "As you can already tell about me, I'm not all that shy. I hold back sometimes, but when we were meeting all these people, Blake would work one part of the room, I'd work the other part. I'd write down things and share with him to remind him of whom he met."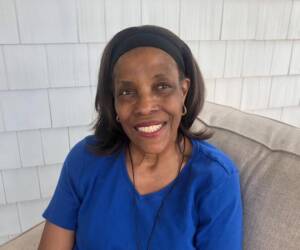 Blake Morant left Wake to become dean of George Washington University's law school in 2014. He stepped down from that position in 2019 and joined the GWU law school's faculty. He's a visiting professor at Pepperdine University's Caruso School of Law this semester, and the Morants are enjoying life near the Pacific Ocean in Malibu, Calif.
Pepperdine is "on the beach," Paulette Morant said. "I don't see how the students go to class. You kind of say: Should I go surfing or should I go to class?"
Morant looks back on her UVA experience "with a lot of positive feelings," she said, "because I made some of my best friends there. I met Blake there. Blake and I were friends for a couple years before starting to date and then we dated forever before we got married in 1980."
Her college years helped her discover things about herself that she didn't know, Morant said. She didn't consider herself an athlete when she arrived on Grounds in 1970, but sports became part of her life.
"I was inspired by athletics because of the camaraderie that it made between us and the older women and the younger women who came in afterwards and kind of took the ball and ran with it," Morant said.
She also felt a strong connection to her fellow Black students, a bond that still exists today.
"So the majority of our feelings––and I say our, because I talk to Blake and to my women friends about this this a lot––are extremely positive, because we felt like we had each other."
To receive Jeff White's articles by email, click here and subscribe.