By Jeff White (jwhite@virginia.edu)
VirginiaSports.com
CHARLOTTESVILLE — In late May, at the NCAA rowing championships in Sarasota, Fla., Virginia placed ninth. That was the Cavaliers' fourth straight top-10 finish at the NCAA regatta, a streak most programs would celebrate.
UVA, however, has loftier goals and a storied history. The Cavaliers won NCAA team titles in 2010 and 2012, placed second in 1999, 2005 and 2007, and finished third in 1998, 2000 and 2016. (Virginia has placed fourth three times.)
The only head coach in program history, Kevin Sauer, believes the Wahoos are starting from a good place in their preparations for the 2022 season.
"We have a lot of people coming back," Sauer said. "The Second Varsity Eight is almost intact, the Varsity Eight has five, the [Varsity] Four has three coming back, and then there's a lot of people that didn't make it for various reasons that will also help us. Then you add into that all the incoming transfers and freshmen. Then it's like, 'OK, we have the makings of something that potentially could get us back on the podium.' "
Sauer is encouraged, too, by the experience many of his rowers gained this summer. The U23 and U19 world championships were held in late July in Varese, Italy, and UVA was well-represented at each regatta.
At the U23 worlds, Lauren Benedict, Kate Kelly and Izzie Begley competed for the United States and Leia Till for Canada. Rowers at the U19 championships included four freshmen who enrolled at Virginia this month: Cillian Mullen, Elsa Hartman and Sarah Bradford from the U.S. and Riley Richardson from Canada.
Bradford helped the U.S. women's eight win the gold medal. At the U23 regatta, the U.S. boat in which Kelly rowed came away with the bronze medal in the women's four with coxswain.
Those eight rowers are not only ones in the Cavaliers' program who set high expectations for themselves. "We'll see what happens, but I think there's some hunger there," said Sauer, who served as head coach of the U.S. women's eight at the U23 championships.
"I think those kids [at the U19 and U23 championships] had some good experiences, and so did the kids that didn't go to national teams," Sauer said. "We had kids go to the Canadian Henley and kids go to summer nationals that did really well. So a lot of kids were rowing this summer, and those who were rowing or those who were doing other things to stay fit, those are the kids that are going to be the players."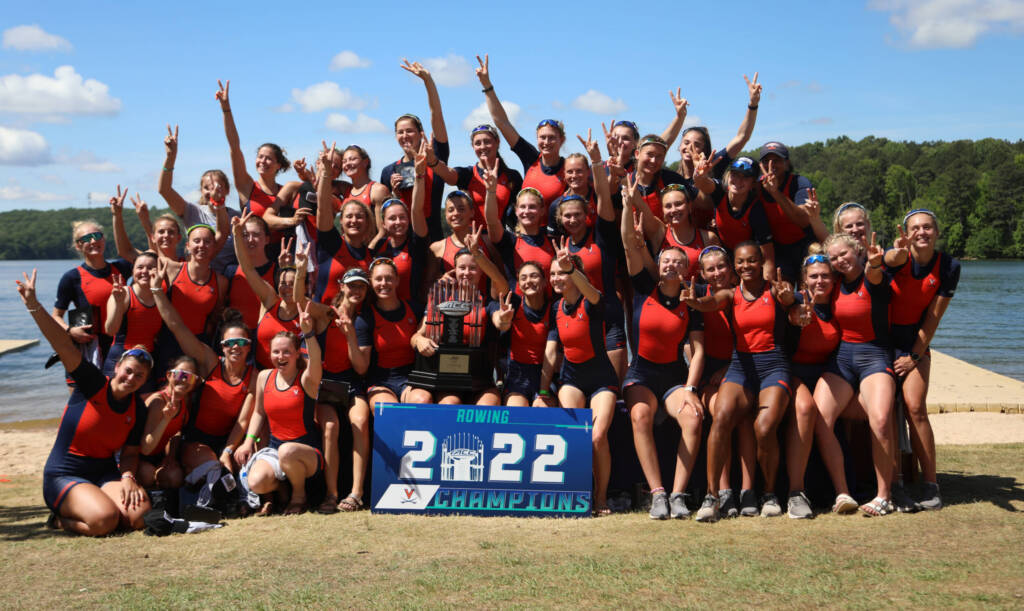 In recent years, Sauer acknowledged, the talent level in Virginia's recruiting classes has dipped. For the Hoos to become NCAA title contenders again, the "recruiting needs to improve," Sauer said, "and it has started to improve, and we need to get more and better athletes coming in. Every single coach out there will tell you that. We all think that we develop kids really well, I think, but in the end, if you develop people that are already really good, then they're gonna be even better. If you get kids that aren't that good and develop them, then they get to be OK. So bringing in [top-caliber] athletes can make a difference."
To be cleared to row on the water, each Cavalier must meet specific standards for fitness.
"My goal is that eventually we don't need a standard, that the kids are the standard," Sauer said, "that they just come back fit and we don't have to have a standard to motivate them to come back fit.
"I'd rather not have a standard, but there's very few programs in the United States that can get away with that. But that's what we want. And so I think that's the key: you get to a point where the kids are completely bought in, and that's just what we do. So recruiting and creating a culture that improves the [program are priorities]. The culture is good, it's a good group of kids, but we want to improve it even more get to a point where we don't have to give them a standard [to meet]. They are the standard."
The well-regarded recruiting class that enrolled at UVA this semester consists of 18 freshmen and three transfers: coxswain Allison Triano (Bucknell) and rowers Lindsay O'Neil (George Washington) and Freya Birkas-Dent (Hobart and William Smith).
The group is large in numbers—"That's like a football class," Sauer noted—and "then the quality of the kids seems to be really high," he said. "It remains to be seen [how good the class is], I think all coaches realize this, but I'm pretty excited about what they've done and what they show on paper. What they do in reality, we'll find out now.
"A football coach I used to know from way back used to say, 'When I watch [recruits play] in high school, it's like men against boys. And then they come to college, and it's men against men. It's different when you get to college, but hopefully these kids will respond in a positive way and actually push the upperclassmen some, and vice versa."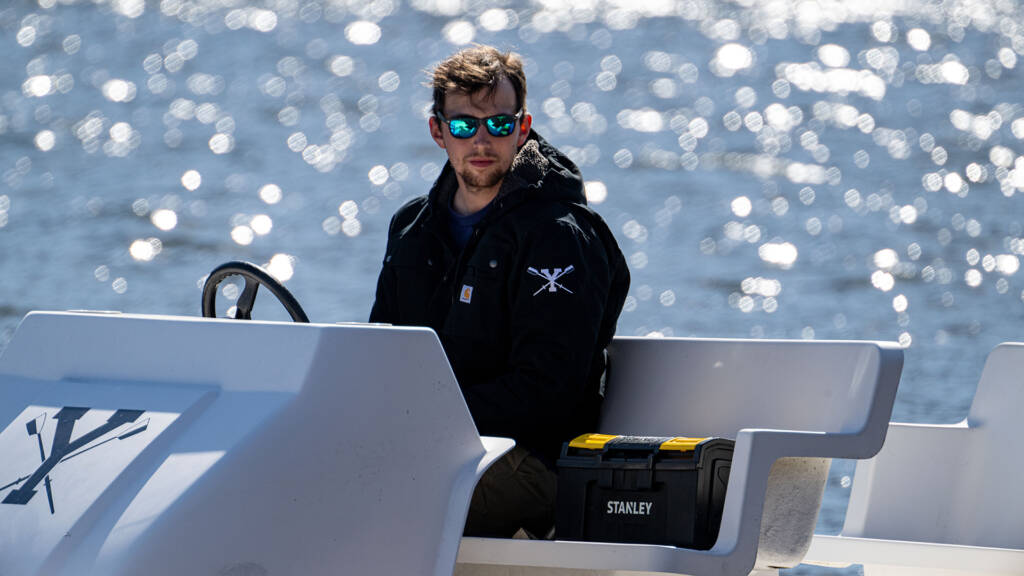 Also new to UVA is assistant coach Marten Martensson, who previously worked with the powerful men's program at Yale. Martensson's boss at Yale was Steve Gladstone, whom Sauer called "one of the best coaches ever to walk the planet."
Martensson hasn't been on Grounds for long, but it's "been good to bounce some things off of him," Sauer said, "and he's brought some perspective from [Yale] that's good so far. It seems like he's assimilating really well, and he's got some good recruiting knowledge and institutional knowledge and ways of doing things."
Most of Virginia's rowers appear to have trained diligently over the summer, Sauer said, and he believes they're driven to elevate the program. However, he said, "You don't really know until you're in it."
Sauer said he heard someone use a phrase that he's borrowed to gauge the commitment of his rowers.
"You look at it and say, 'Do you just put on this T-shirt says Virginia Rowing for two hours a day, or do you wear that T-shirt figuratively 24/7? Who are you? If you're just putting this T-shirt on two hours a day and then you're taking it off and you're not living that lifestyle that's necessary to really, really make a difference, then that's not who we want. We want people who figuratively wear that T-shirt all the time."
The key, Sauer said, is to "have a seriousness of purpose, without taking yourself too seriously. There's a balance. But you have to be all in in this sport. Otherwise, forget it. It's just not a halfway [endeavor]. It's a year-round sport. You've got to train year-round. You can take a week off or two weeks off after NCAAs, but you've got to be back on the horse right away. And so those people who are willing and able and want it enough to them to do the training that's necessary to be good, those are the people that we're going to go forward with."
To receive Jeff White's articles by email, click the appropriate box in this link to subscribe.