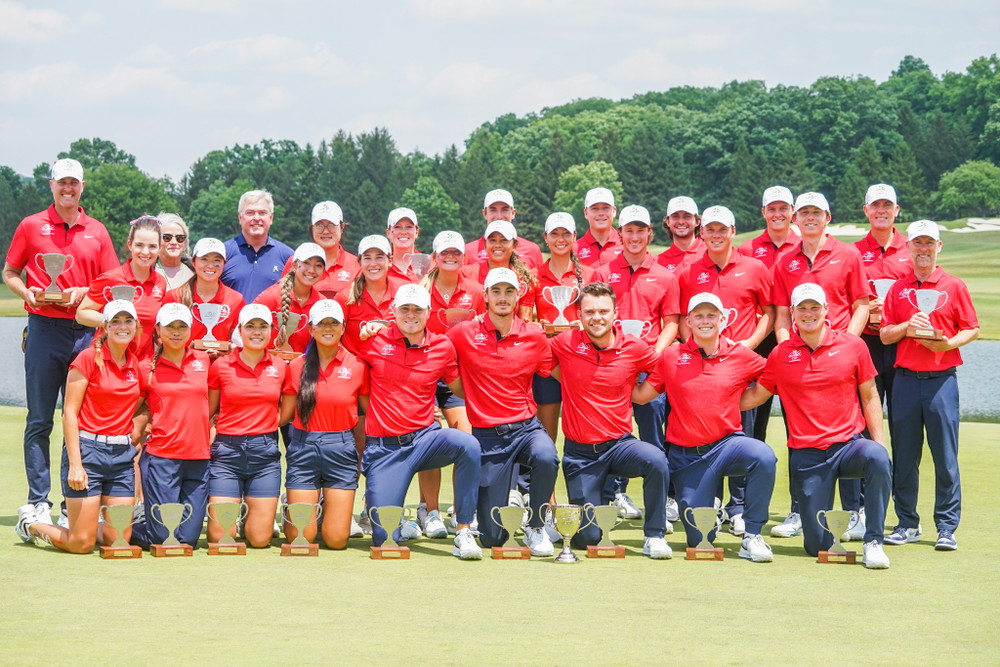 LIGONIER, Penn. – Virginia golfers Ben James and Amanda Sambach helped the Team USA reclaim the Arnold Palmer Cup during a three-day competition that concluded Saturday at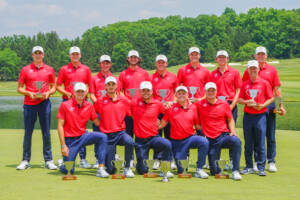 Laurel Valley Golf Club in Ligonier, Pa. The United States squad won by a final margin of 32-28.
During the day's Singles competition, James pulled off an impressive 3&2 win against Florida State's Frederik Kjettrup from the International Team. With the match tied after three holes, James took a lead he never relinquished. He led 4Up after 13 holes and won the 16th hole to clinch the victory. James personal score was 6-under through 16 holes that included an albatross at the par-5 third hole and an eagle on the par-5 sixth hole.
Sambach lost her match 2&1 to Charlotte Heath, who also competes for Florida State.
The International Team won the final day 15.5 to 8.5, but could not overcome the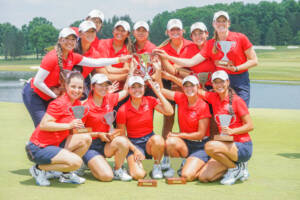 lead Team USA built during Friday's play. James and Sambach both helped to pick up two points each during Saturday's two rounds of play in foursomes.
The win allows Team USA to take a 14-12-1 lead in the Ryder Cup style competition featuring the top men's and women's university/college golfers that dates back to 1997.