CHARLOTTESVILLE, Va. – University of Virginia junior Sky Dahl and former standout Heidi Long (2019) earned silver and bronze medals, respectively, at the 2023 World Rowing Championships in Belgrade, Serbia.
Dahl was part of the United States' PR3 mixed four with coxswain that finished second behind Great Britain (7:22.20) with a time of 7:25.01.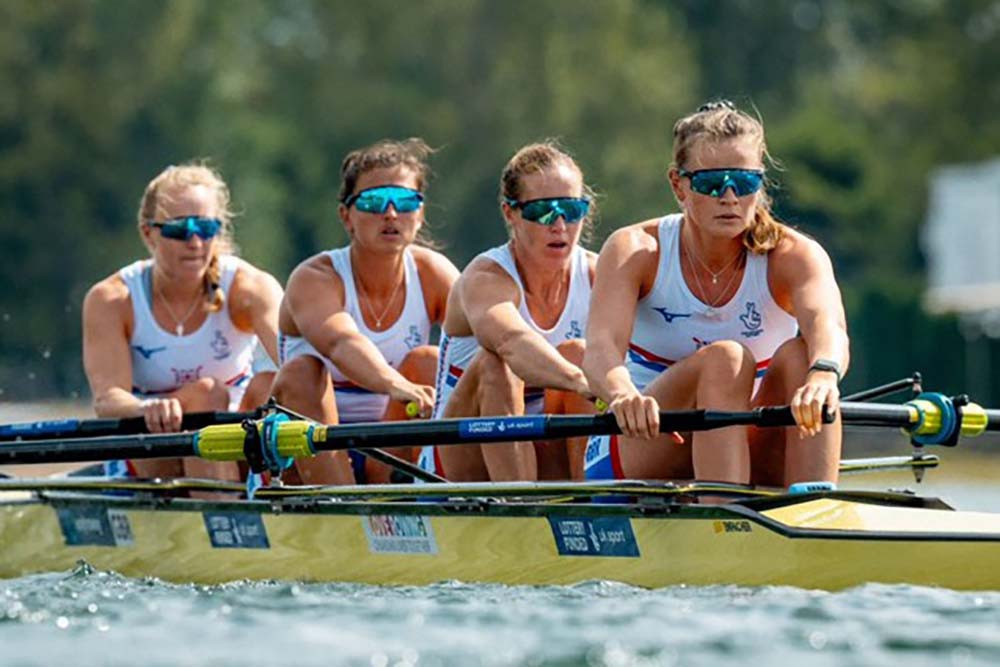 Long and the Great Britain women's four finished third behind the Netherlands (6:41.82) and Romania (6:43.29) with a time of 6:44.31.
Former Cavalier standout Morgan Rosts (2018) helped Canada to a fifth-place finish in the women's eight. Romania won the event at 6:01.28 followed by the United States (6:03.73), Australia (6:04.17), Great Britain (6:05.40), Canada (6:07.15) and Italy (6:09.23).
Dahl, Long and Rosts, and their respective boats qualified for the Paris 2024 Olympic and Paralympic Games.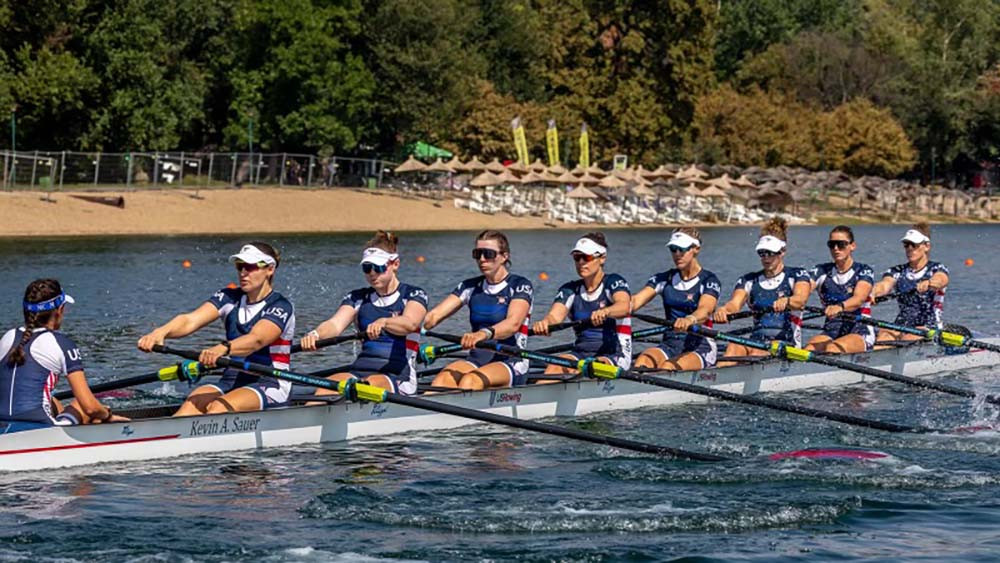 In addition, USRowing honored UVA head coach Kevin Sauer by naming its women's eight boat Kevin A. Sauer. The 29-year Cavalier head coach has coached several USRowing teams, including five times as the head coach of the US Under-23 National Team. Sauer helped the U.S. women's eight to a gold medal at the 2022 World Under-23 Championships.
"We are so proud of Sky's silver, Heidi's bronze and Morgan, and all three on qualifying their boats for the Paris Olympics!" Sauer said. "I am humbled and honored to have my name on the USA silver medal W8+."