Virginia Cavaliers Official Athletic Site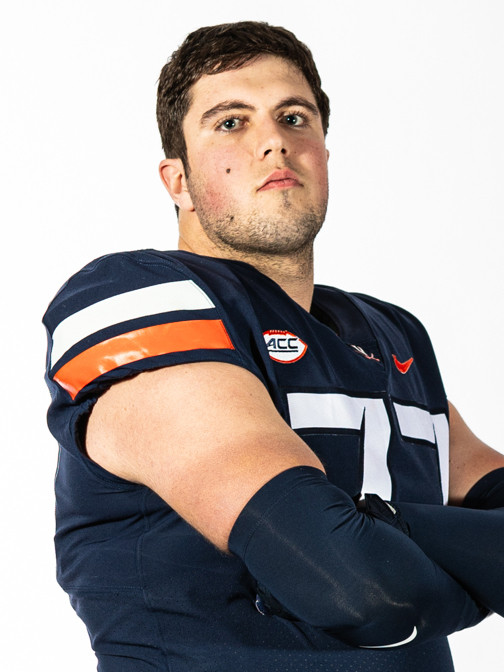 HIGH SCHOOL AND PERSONAL
Team captain at Patriot High School in Nokesville, Va. that went 11-2 and reached he VHSL regional finals in 2022 … named 6A first-team all-state by VHSL … had over 40 pancake blocks as a senior … allowed just one sack and just over 10 pressures in 13 games … first-team VHSL all state and all-region 6B selection that marked his second all-region selection … 2022 second-team All-Met as offensive lineman… started on offensive line beginning his sophomore season … earned first-team all-Class 6 honors as a junior when Patriot went 7-4 and reached state playoffs … team was 10-2 as a sophomore and reached second round of the state playoffs … two-time team captain … three-time all-district pick … 3-star prospect by 247Sports, ESPN, On3 and Rivals rated the No. 32 player in the state by On3 … named to Lemming Report's top prospects for Virginia for Class of 2023 … grandfather, Kenneth, was an offensive lineman at Concord College and coached the position at Woodbridge High School … first player to commit to UVA's Class of 2023 … No. 22 rated player in state of Virginia when he committed … played for coach Sean Finnerty at Patriot.