Virginia Cavaliers Official Athletic Site
Danny Caracciolo
Centreville, Va.
Hometown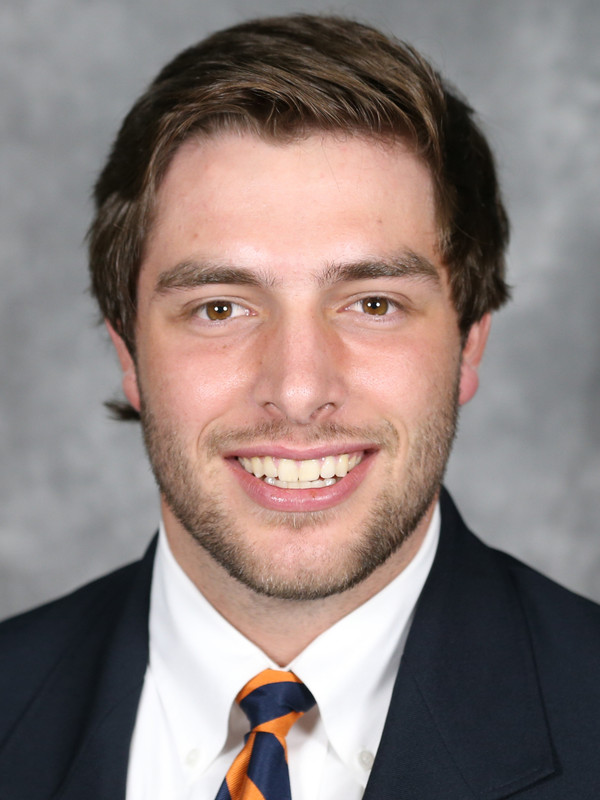 Danny Caracciolo Audio Pronunciation
AT VIRGINIA
2021 – Named to 2021 National Football Foundation Hampshire Honor Society. 2020 – Snapped on all UVA field goal attempts and PATs.
PREVIOUS SCHOOL
A 2020 graduate of Bryant University with a degree in finance … spent the last two seasons as a long snapper at FCS Bryant University where he did not appear in a game … named to the NEC Academic Honor Roll in 2018 … also was on the men's lacrosse team for two seasons, but didn't appear in any games … spent first two seasons at James Madison where he redshirted during the Dukes' 2016 FCS National Championship season, while being named to the CAA Football Academic All-Conference team … was a 2016 JMU Athletic Director's Scholar-Athlete … played in all 15 games for the Dukes in 2017, serving as the team's long snapper for punts … did not have one bad snap all season and no punts were blocked … also had six total tackles (four solo) on punt team … JMU Athletic Director's Scholar-Athlete (Fall 2017) … CAA Football Commissioner's Academic Honor Roll.
HIGH SCHOOL AND PERSONAL
Played long snapper and linebacker at Paul VI for head coach Michael Grandizio and Gordon Leib … VISAA second-team all-state as a junior and senior … Tri-sport athlete who also played baseball and lacrosse … recipient of the Peter T. Menke Scholar-Athlete Award … National Honor Society member … honor roll student … son of Susan and Damian Caracciolo … has one brother, Luke, who is a goalie on the Bryant men's lacrosse team … spent the 2019 and shortened 2020 (COVID-19 pandemic) Bryant men's lacrosse seasons as teammates with brother Luke … working a master's degree in educational psychology.