Virginia Cavaliers Official Athletic Site
Gerrik Vollmer
Hamburg, Germany
Hometown
Taft School (Conn.)
High School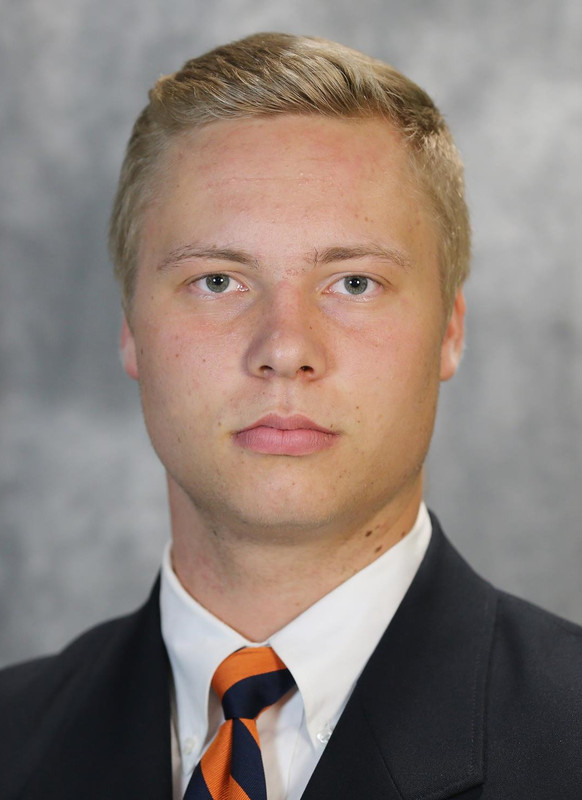 Gerrik Vollmer Audi Pronunciation
AT VIRGINIA
2020 – Appeared in nine of UVA's 10 games … saw most of his time on special teams … played some center and guard on offense … named to 2021 ACC Academic Honor Roll. 2019 – Did not appear in any games. 2018 – Appeared in one of UVA's 13 games … saw time at center … made collegiate debut against Liberty. 2017 – Did not appear in any games.
HIGH SCHOOL AND PERSONAL
Played offensive line and defensive line at the Taft School for head coach Tyler Whitley … recorded 28 tackles and 4.0 tackles for a loss in 2016 … added one sack … named to the second-team of the 2016 USA Today All-USA Connecticut Football Team on offense … named to the Class A All-New England team and All-Erickson squad … Class A NEPSAC All-Star … spent the 2015 season in West Virginia as an exchange student playing at Philip Barbour High School in Philippi, W. Va. … was a 2A all-state performer in 2015 at Philip Barbour and first-team all-conference honoree … member of the German national team … played club football in Germany for the Hamburg Blue Devils … a three-star recruit by ESPN.com, 247Sports.com and Scout.com … a two-star recruit by Rivals.com … major is inter-American studies.