Virginia Cavaliers Official Athletic Site
Jacob Finn
Jacksonville, Fla.
Hometown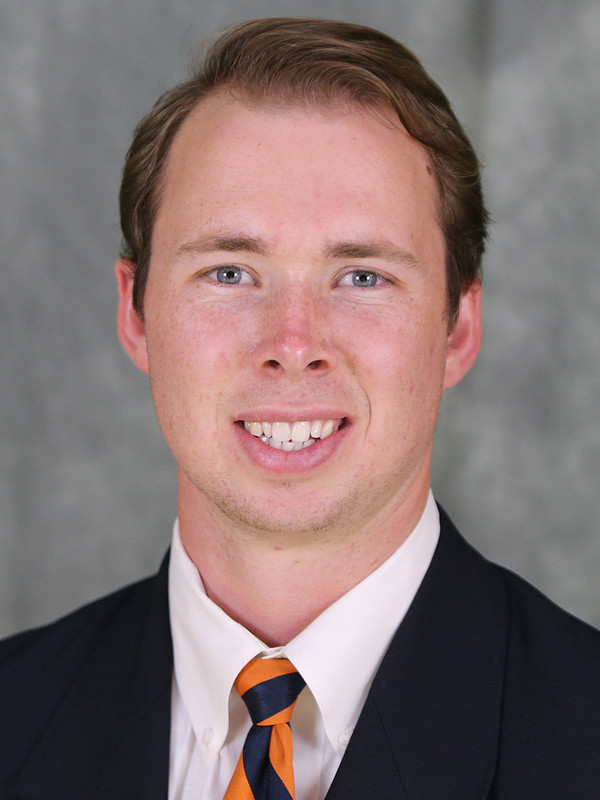 HONORS
2021: Pro Football Focus All-ACC (2nd)
VIRGINIA
2021: Averaged 44.2 yards per punt on 41 punts … that was fifth best single-season figure in UVA history … 14 of his punts traveled at least 50 yards … 12 resulted in fair catches … had a long punt of 59 yards vs. BYU … averaged 53.7 yards vs. the Cougars … had season-high seven punts at Miami … did not have enough punts to be listed in ACC stats, but his average would have been sixth in league … averaged 44.31 yards per punt in eight ACC games.
AT FLORIDA
2020: Played in all 12 games, recording 26 punts for 1,203 total yards… led a punting unit that ranked third in the FBS in punting net average… recorded one punt for 47 yards at Ole Miss… Logged two punts for a combined 99 yards against South Carolina… registered his third straight game with a punt at Texas A&M… recorded a season high three punts against Missouri and averaged 43 yards per punt with one landing inside the 20-yard line… logged his second straight game with three punts against Georgia, averaging 45 yards per punt… attempted one punt for 42 yards in the win over Arkansas… registered two punts for 89 total yards at Vanderbilt… Recorded two punts for 91 total yards against Kentucky… finished with three punts for 131 total yards, including one 50-yard attempt… attempted four punts for a total of 222 yards, including a career-long punt for 67 yards, against LSU… three of those four punts were greater than 50 yards (56, 67, 52) and downed within the 20-yard line… finished with two punts against Alabama, averaging 41.5 yards per punt and landing one within the 20-yard line… recorded two punts for a total of 99 yards against Oklahoma, including his second-longest of the season (59)… named to the SEC Fall Academic Honor Roll… 2019: Appeared in two games (UT Martin and Vanderbilt) as a reserve kicker … named to the SEC Academic Honor Roll… 2018: Finished the season averaging 45.5 yards as he totaled 91 yards on two punts in three games played (Colorado State, Idaho, Florida State)… also served as Florida's backup holder in those contests… named to the SEC Academic Honor Roll… 2017: Did not see any game action… named to the SEC Academic Honor Roll… 2016: Did not appear in a game and redshirted… joined the team as a walk-on in the summer of 2016.