Virginia Cavaliers Official Athletic Site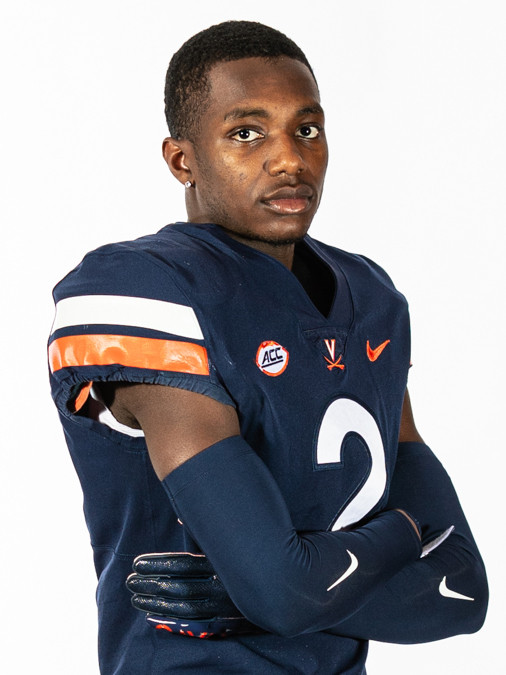 HIGH SCHOOL AND PERSONAL
Played cornerback and wide receiver at East Lincoln High School in Denver, N.C. … helped Mustangs to 16-0 record and the 3A state championship … named the team's most outstanding offensive player of the game in state championship final … caught a 30-yard touchdown pass and also picked off a pass during the game … program's first state title since 2014 … team allowed more than 10 points just three times in 16 games … finished his senior season with 47 receptions for 859 yards and nine touchdowns … had 39 tackles and four interceptions in 2022 … as a junior in 2021, caught 20 passes for 326 yards (16.3 avg.) … had four touchdown catches in 2021 … on defense that season, had five interceptions and eight pass defenses … team was 8-4 as a junior and advanced to the second round of the state playoffs … named to the North Carolina roster for the 2022 Shrine Bowl of the Carolinas … received 3 starts from 247Sports, Rivals, ESPN and On3 … rated the No. 42 player in North Carolina by 247Sports, No. 36 by Rivals and No. 32 by On3 … named Western Hills all-conference in basketball as a junior … averaged 9.3 ppg. as a junior … runs 200 and 400 meters for Mustangs' track team … played football for head coach David Lubowicz at East Lincoln.