Virginia Cavaliers Official Athletic Site
Lee Dudley
Woodberry Forest School
High School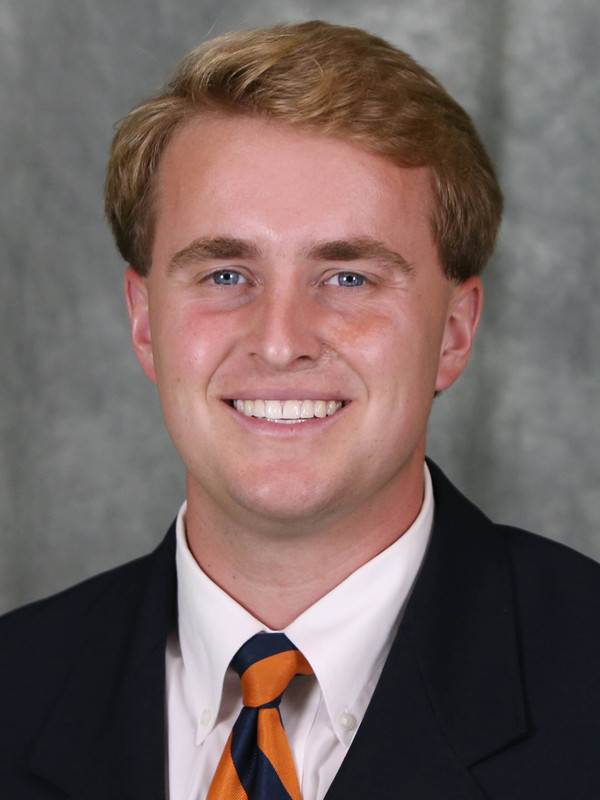 Lee Dudley Audio Pronunciation
AT VIRGINIA
2020 – Did not appear in any games … missed season with an injury. 2019 – Appeared in all 13 of UVA's games … was the long snapper on field goals and PATs … made collegiate debut at Pitt. 2018 – Did not appear in any games … dressed for all 13 games as the backup long snapper.
HIGH SCHOOL AND PERSONAL
Was a long snapper and tight end at Woodberry Forest School for head coach Clint Alexander and Scott Braswell … registered 261-of-261 "good snaps" in three seasons at Woodberry Forest … average snap time in high school was 0.7 … also did short sprints and throws on the Indoor & Outdoor track and field teams … is an Eagle Scout … Eagle Scout project consisted of building two raised flower beds and two picnic tables for the Boy's and Girl's Club of Metro Richmond … Peter Paul Development Center summer camp volunteer … has also volunteered with Central Virginia Food Bank, Meals on Wheels, Special Olympics, Woodberry Christian Fellowship, Woodberry School sports and football camp counselor … son of Izzy and Lee Dudley … has a sister, Charlotte, and a brother, Baylor … grandfather, Lee P. Dudley, lettered in soccer (1953-54) and tennis (1953) at UVA … enjoys horseback riding, hiking and golfing … is a double major in foreign affairs and public policy & leadership.