Virginia Cavaliers Official Athletic Site
Martin Weisz
West Palm Beach, Fla.
Hometown
The Benjamin School
High School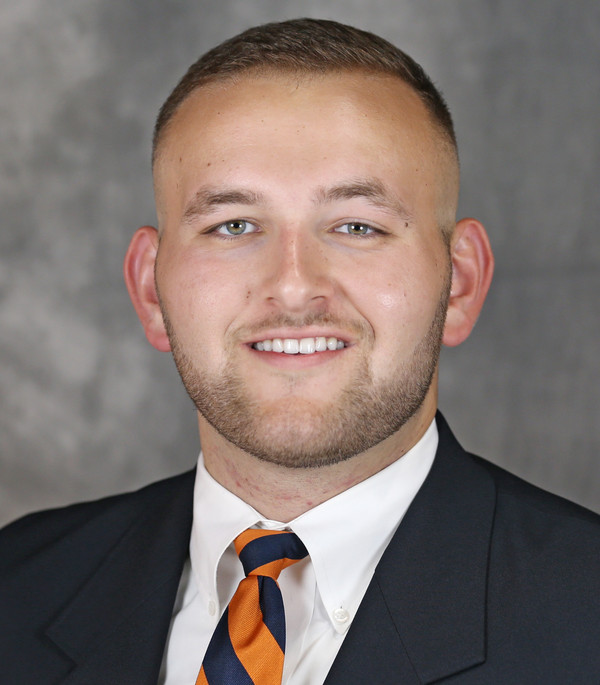 AT VIRGINIA
2019 – Did not appear in any games. 2018 – Did not appear in any games.
HIGH SCHOOL AND PERSONAL
Played offensive and defensive line at The Benjamin School for head coach Ron Ream … four-year letterwinner… first-team all-area by the Sun Sentinel … first-team all-district by the Florida Athletic Coaches Association … all-conference academic team by the Southeastern Football Conference … rated No. 20 by ESPN West Palm Beach's Top 63 ratings of senior football players in Palm Beach/Treasure Coast County … posted 70 pancake blocks as a senior … recorded 52 pancake blocks as a junior … posted 24 pancake blocks as a sophomore … invited to play in the Blue-Grey Football All-American game … team captain as a senior and earned The Benjamin School's Coaches Award in 2017 … earned the Exceeded Expectations Award at Rivals 3-Stripe Camp, which is given to four players out of 250, for outstanding achievement during the Rivals Football Showcase … son of Peter and Alla Weisz… born in Indianapolis, Ind. … has two brothers, Max and Andrew … was class president as a sophomore and junior … student council president as a senior … president of the Jewish Student Union from 10th grade through 12th grade … at times during  his high school career he has also held office in various school organizations, including vice president of speech and debate club, assistant team captain of speech and debate club, secretary and president of finance club … member of prom committee and earned the Temple Beth El Youth of the Year Award … a three-star recruit by ESPN.com, Rivals.com, Scout.com and 247sports.com … 2020-21 Scott Montgomery Endowed Football Scholarship recipient.