Virginia Cavaliers Official Athletic Site
Sam Bond
Blair Academy
High School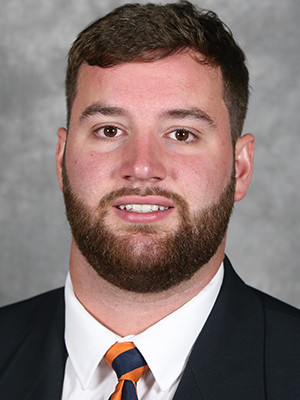 Sam Bond Audio Pronunciation
AT VIRGINIA
2022 – Appeared in one game for UVA … made collegiate debut against Old Dominion … named to 2022-23 ACC Honor Roll. 2021 – Did not appear in any games. 2020 – Did not appear in any games.
HIGH SCHOOL AND PERSONAL
Played defensive and offensive line at Blair Academy for head coach Jim Saylor … senior year earned second-team All-MAPL and second-team prep all-state … attended same high school as Virginia men's basketball player Jabri Abdur-Rahim … son of Christine and Christopher Bond … has two brothers, Nicholas and Joshua … enjoys playing basketball and fishing … major is Foreign Affairs … holds a Citizen Leaders and Sports Ethics Community Impact Fellowship through the UVA Contemplative Sciences Center.