Virginia Cavaliers Official Athletic Site
Ugo Obasi
Milford Mill Academy
High School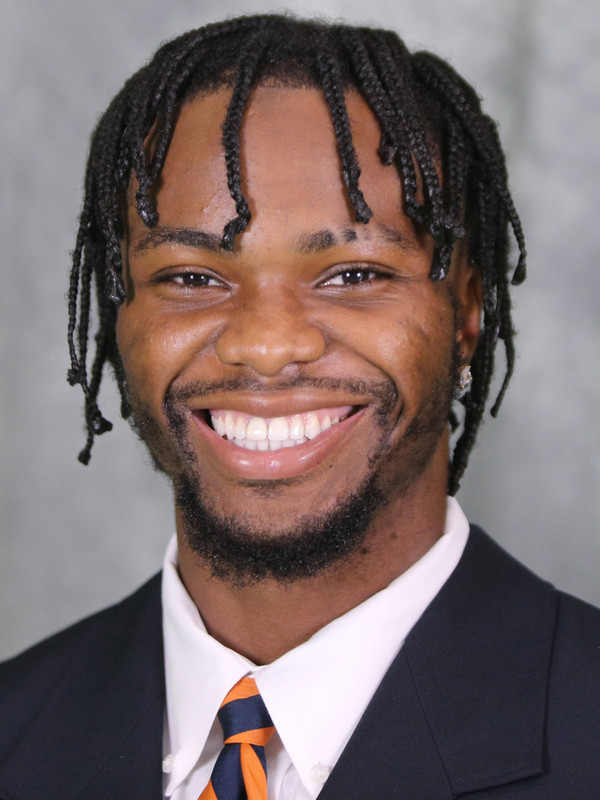 AT VIRGINIA
2020 – Missed season with an injury. 2019 – Appeared in three of UVA's 14 games … made season debut at No. 10 Notre Dame. 2018– Appeared in 10 of UVA's 13 games … did not play against Indiana, Pitt or in the Belk Bowl … one of 13 UVA true freshmen to appear in 2018 … one of eight UVA true freshmen to make collegiate debut against Richmond in the season opener.
HIGH SCHOOL AND PERSONAL
Played wide receiver, cornerback and safety at Milford Mill Academy for head coach Reggie White … earned all-county, all-conference and all-state honors in 2016 and 2017 at Milford Mill Academy … was team MVP in 2015 … earned first-team All-Met honors in 2016 and second-team All-Met honors in 2017 … led Milford to the 3A state title game with 35 receptions for 717 yards and 11 touchdowns in 2017 … caught 49 passes for 939 yards and 13 touchdowns in 2016 as a junior … also played small forward on the basketball team, earning team MVP honors in 2014, 2015 and 2016 … on the Principles Dean List and honor roll and Milford Mill Academy … volunteer work includes 100 for 100 food give away, talking to the youth at Scotts Branch Elementary and canned food drives … son of Chinyere Whiting … has two brothers, Harmony and Jesse … enjoys fishing and horseback riding … a three-star recruit by ESPN.com, Rivals.com, Scout.com and 247sports.com … name is pronounced You-Go, Oh-Bah-See … major is sociology.