Virginia Cavaliers Official Athletic Site
Darrius Bratton
Fleming HS (Fork Union Military Academy)
High School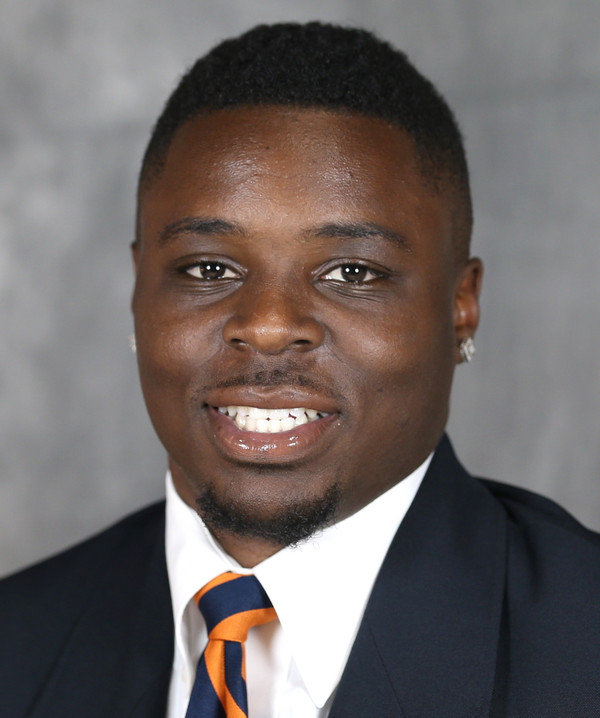 Darrius Bratton Audio Pronunciation
AT VIRGINIA
2020 – Appeared in nine of UVA's 10 games … missed the UNC game win an injury … made one tackle in season-opening win over Duke … broke up a pass at Wake Forest … made two stops at No. 11 Miami … made two stops at Virginia Tech. 2019 – Suffered a season-ending injury in preseason camp. 2018– Appeared in all 13 of UVA's games with five starts … made first collegiate start against Richmond in the season opener … broke up two passes against the Spiders … recorded four tackles and broke up one pass at Indiana … made two tackles and broke up on pass against Ohio in Nashville … made one tackle and broke up a pass against Louisville in the season opener … made one tackle and broke up one pass at NC State … made three tackles against No. 16 Miami … made one tackle and broke up a pass at Duke … made four tackles and 0.5 tackles for loss against North Carolina.  2017 – Appeared in nine of UVA's 13 games … made his collegiate debut at Boise State … made first career tackle against Boston College … one of 17 UVA true freshmen to play.
HIGH SCHOOL AND PERSONAL
Played wide receiver and cornerback at William Fleming High School for head coach Bobby Martin … spent 2016 as a prep year playing for John Shuman at Fork Union Military Academy … helped Fork Union to an 8-2 postgraduate season in 2016 … made three interceptions at Fork Union and returned one for an interception … appeared in only three games as senior at William Fleming in 2015 after suffering a season-ending injury three games into the season … caught eight passes for 118 yards and a touchdown, while also returning an interception for a touchdown in 2015 … son of James and LaRhonda Bratton … has one brother, Marcus and one sister, Jerika … brother, Macrus, was a four-year letterwinner in football at Virginia-Wise and now plays professionally in Austria … former high school teammate with current Cavalier wide receiver Warren Craft … rated a three-star recruit by ESPN.com … rated a two-star recruit by 247Sports.com … major is inter-American studies and minor is in women, gender & sexuality.