Virginia Cavaliers Official Athletic Site
Langston Long
Christ School (N.C.)
High School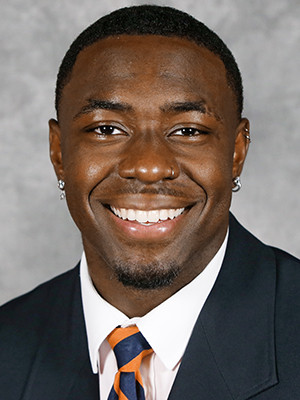 AT VIRGINIA
2022 – Appeared in eight of UVA's games, starting in six… made his first career start against Illinois… made 13 tackles against Illinois, including one for loss… had a fumble return against Illinois… had nine tackles against Old Dominion with one being for loss… had eight tackles and forced a fumble against Syracuse… made seven tackles against Duke… made seven tackles against Pitt. 2021 – Appeared in eight of UVA's games… made his collegiate debut at William & Mary… made two tackles against William & Mary… made a tackle against Wake Forest… made a tackle against Duke… one of 14 true freshmen to appear in 2021.
HIGH SCHOOL AND PERSONAL
Spring semester enrollee … played linebacker at Christ School in Arden, N.C., for head coach Nick Luhm … made his commitment in early March following UVA's Junior Day, before the pandemic restricted recruiting activities … helped Christ Church (6-2) to its first-ever state title (NCISAA Division II) after opening the season 0-2 … named to the North Carolina Independent Schools High School Athletic Association's pre-season all-state team … played his junior season at Hylton High School in Woodbridge, Va.  … played wide receiver and strong safety at Hylton … led the team with 74 tackles, two interceptions and four pass break ups … originally a Class of '20 prospect, he reclassified for the Class of '21 in the summer of 2019 … played in the Junior Academic All-America game … invited to the Under Armour All-America camp series … ranked as one of the 50 players in the state of North Carolina … sang in church choir … father, Rendell, played football at Florida State where he was a running back in 1994 … sister, Lauren, played volleyball at Troy … a three-star recruit by ESPN.com, Rivals.com and 247sports.com… recipient of the 2022-23 E. Paul Rogers, Jr. Memorial Scholarship for Football … major is Spanish.