Virginia Cavaliers Official Athletic Site
Luke Johnson
The Peddie School (N.J.)
High School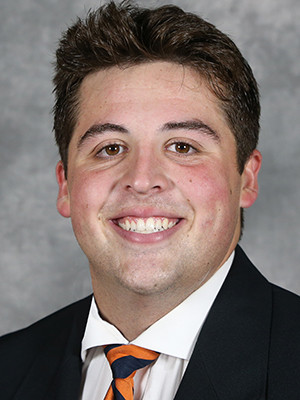 AT VIRGINIA
2022 – Did not appear in any games … named to 2022-23 ACC Honor Roll. 2021 – Did not appear in any games. 2020 – Did not appear in any games… named to 2021 ACC Academic Honor Roll.
HIGH SCHOOL AND PERSONAL
Played center and offensive guard at The Preddie School for head coach Chris Malleo … starting center on the No. 1 prep school in the nation in 2019 … four-year varsity start, which included two seasons at W.T. Woodson High School where he played for head coaches Michael McCarthy and Jared Van Acker … has played all five offensive line positions in high school … captain of the U.S. Nation team U-17 in 2017 … All-MAPL in 2019 … National Football Foundation George Wah Scholarship recipient … earned the Howard Clark Memorial Football Award in 2019 … named Rookie of the Year at W.T. Woodson in 2016 … on the leadership council in 2017 and 2018 … three-year varsity letterwinner in lacrosse … played attack and a member of a district championship team … leading goal scorer as a freshman and junior … member of the Spanish Honor Society in grades 10 and 11 … Life Scout in Boy Scouts … son of Michele and Michael Johnson … has twin sisters, Madisyn and Camryn … enjoys fishing, doing mission work with local church in local area and in several regions of Appalachia … major is Applied Statistics and a minor in Leadership and Public Policy.