Virginia Cavaliers Official Athletic Site
Dave Herard
Fort Lauderdale, Fla.
Hometown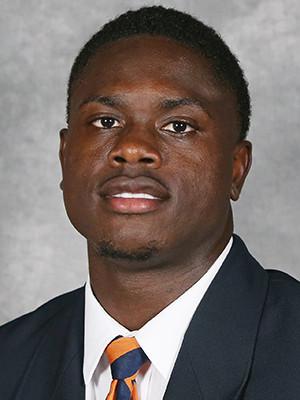 Dave Herard Pronunciation
AT VIRGINIA
2022 – Appeared in eight of UVA's games… made a tackle against Richmond… recorded two tackles against Miami… made a tackle against North Carolina … named to 2022-23 ACC Honor Roll. 2021 – Appeared in one of UVA's games… made his collegiate debut against Duke. 2020 – Did not appear in any games.
HIGH SCHOOL AND PERSONAL
Played cornerback and quarterback at Stranahan High School for head coach Travis Harden … was 47-of-81 passing for 845 yards and 11 touchdowns … rushed 32 times for 180 yards and one touchdown … caught 31 passes for 450 yards and three scores … made 64 tackles and 2.0 tackles for loss … notched two sacks and six interceptions in 2019 … also plays basketball and helped Stranahan to the 2019 6A state championship, averaging 18.0+ points per game … a three-star recruit by ESPN.com Rivals.com and 247sports.com … major is African-American and African Studies and a major in Sociology.