Student-Athlete Development
Career Readiness
Career Readiness Coordinators seek to provide significant opportunities for all student-athletes to develop skills, engage with faculty, alumni and employers, as well as provide support for professional development and internship opportunities. Customized career coaching is an essential element of the Career Readiness team, including resume work, mock interviews, and networking.
UVA Athletics is actively seeking to add partnerships with companies that are interested in hiring our student-athletes. In order to continue enhancing our internal database called UVA Pathways, we are actively seeking additional:
• Entry-level roles with flexible start
• Blended internships or externships mindful of the scheduling challenges for student-athletes
• Micro-internships
• Companies to host career treks or other one-day experiences
Community Engagement
Community engagement is an essential aspect of the student-athlete experience at UVA. With an individualized approach, student-athletes can participate in volunteer opportunities that match their interests throughout the Charlottesville area and beyond. Opportunities are available for both individuals and teams to connect with community members and to serve those around them.
Leadership Development
SAAC
Student Athlete Advisory Committee (SAAC) representatives are given the opportunity to represent the University, ACC and NCAA on rules, regulations, policies and experiences that affect student-athletes. SAAC provides a forum for student-athletes to voice and discuss concerns related to life as a student-athlete at UVA, by fostering unity and collaboration within the Athletics Department and our 27 teams. Through SAAC we engage faculty and staff across Grounds to build relationships and broaden the student-athlete's perspective at UVA and are an avenue through which all student-athletes can voice concerns and opinions on matters directly impacting them.
SAM
Student-Athlete Mentors serve to educate student-athletes on health and wellness topics influencing the UVA student-athlete experience, and empowering each other to help build a more informed, supportive, and welcoming Athletic Department culture. Their goal is to provide student-athletes with a platform to be honest, vulnerable and authentic through meaningful discussion with peers who understand similar pressures. They wish to empower every SAM to use the skills, beliefs, and lessons they have learned to make a direct impact in building a better experience for all UVA student-athletes.
Leadership Academy
As the cornerstone of the Center for Citizen Leaders and Sports Ethics, the Leadership Academy will provide students meaningful programming and networking opportunities with University, regional, national, and international thought leaders in various fields.  The Academy will emphasize ethical leadership and decision making, and in doing so will equip its members with the tools necessary to be both great and good, true citizen leaders. A two-year commitment, the Leadership Academy's first year experience revolves around ethical leadership.  Students will hear from current thought leaders, as they explain the ethical questions and standards in their fields of expertise.  Participants will engage with ethical dilemmas at each event and work toward the development of their personal model of citizen leadership.  Year two is comprised of programming focused on current topics and issues, where student-athletes create projects on their own.
• Click here for link to "The Center for Citizen Leaders and Sports Ethics."
Personal Development | Student-Athlete Affinity Group
Through Academics and Student-Athlete Development, student-athletes are encouraged to join the following student-led affinity groups to find like-minded individuals from different athletic programs to engage in constructive conversation. Affinity groups within UVA Athletics strive to build relationships, understanding, and empathy among the student-athlete population. If interested in learning more about these groups, please email gohoos@virginia.edu.
Athletes for Equality
• Builds connections and provides support for LGBTQ+ student-athletes and allies
Black SAs Offering Service & Support (BOSS) & Black Athlete Sister Circle (BASC)
• Provides the opportunity for unity among Black student-athletes, service to the community, and support for one another
Global Hoos
• Serves international student-athletes as they relocate to Charlottesville and strives to build relationships among represented countries
Jewish Student-Athletes Club (JSAC)
• Expands opportunity and creates flexibility for student-athletes to be part of the greater Jewish community at UVA
Additional Affinity Groups
• Athletes in Action (AIA), Athletes Committed to Education (ACE), Green Athletics, Groundskeepers, Run Cville, Student-Athlete Advisory Committee (SAAC), Student-Athlete Mentors (SAM), Team Impact and more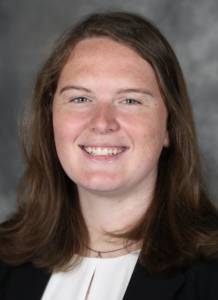 Ellen Cook
Director of Student Development
ecc5qn@virginia.edu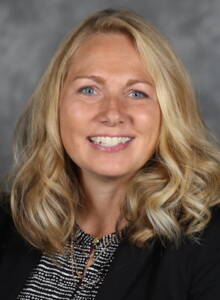 Heidi VandeHoef-Gunn
Director of Career Development
hrv3d@virginia.edu