No. 3 Virginia Falls in Double Overtime at Tulsa, 1-0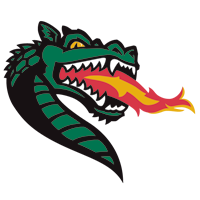 Next Game:
vs. UAB
9/7/2014 | 1:00 PM
Sept. 6, 2014
Final Stats | Twitter | Facebook | Instagram
TULSA, Okla. – Despite a brilliant performance from goalkeeper Calle Brown (R-Sr., Leesburg, Va.), the third-ranked Virginia men's soccer team fell 1-0 in double overtime to Tulsa Friday evening in the Hurricane Classic, hosted at the Hurricane Soccer & Track Stadium. Cameron Drackett's goal in the 106th minute propelled the Golden Hurricane to the victory.
The Cavaliers will face No. 18 UAB Sunday at 1 p.m. ET at Tulsa. Live statistics (GameTracker) will be available on VirginiaSports.com and through the Virginia Sports app, which can be downloaded through iTunes.
"It was a hard-fought game from both teams," Virginia head coach George Gelnovatch said. "I don't think the statistics reflected the quality of chances that we had. We had four goals called back (on offsides). The atmosphere clearly energized Tulsa and they took advantage, to their credit. We knew when we scheduled this game we would enter this type of atmosphere, and we handled it well. The goal that won the game was a tremendous goal – give him credit. He hit a bomb. Now we need to get ourselves reenergized to play UAB on Sunday."
Drackett scored the game's lone goal with a perfect strike with just under five minutes left in the second overtime period. Following a free kick into the box, the ball caromed off the defense and outside the box to Drackett, who ripped a perfectly-placed high strike across the box to find the far upper 90 and give the Golden Hurricane the victory.
The game would have been over much sooner had it not been for a tremendous performance from Brown, who recorded a career-high nine saves while keeping the Cavaliers in the game. He had five in the first half alone, breaking his previous best of four, set twice in 2013. He also came out on several dangerous balls to squelch scoring threats.
Tulsa finished with an 18-5 edge in shots, including 10-1 on goal. The Golden Hurricane also held a 5-1 edge in corner kicks. Both sides committed 14 fouls. Tulsa goalkeeper Jake McGuire made one save.
Tulsa dominated the first half, taking nine shots and putting five on goal. Brown made four athletic, diving saves to keep the Hurricane off the scoreboard. UVa put its best scoring chances together in the second half. In the 72nd minute, Bryan Lima (R-Sr., Boca Raton, Fla.) sent a ball across the box but just missed the foot of an open Patrick Foss (So., South Riding, Va.).