No. 22 Virginia Rolls to 3-0 Win Over Radford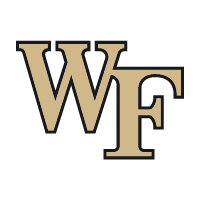 Next Game:
Wake Forest
10/24/2014 | 6:30 PM
Oct. 21, 2014
Final Stats | Twitter | Facebook | Instagram
CHARLOTTESVILLE, Va. – The No. 22 Virginia men's soccer team scored three second-half goals in a 3-0 victory over Radford Tuesday evening at Klöckner Stadium. Virginia (9-4-1) tied its 2014 match high with its three scores while ending an 11-game unbeaten streak for Radford (9-3-2).
"I thought we played very well in the first half and we created at least two good chances," Virginia head coach George Gelnovatch said. "Then the way we started the second half I would say the result was inevitable. I felt like we would wear them down and get a goal. Sometimes when you score that goal, there is a bit of a letdown, and I think for us today, from start to finish, there was no letdown. They were never really in the game. I think we did a really good job of keeping them out of the game."
Wesley Suggs (R-Fr., Bowie, Md.), Nicko Corriveau (So., Potomac, Md.) and Pablo Aguilar (R-Fr., Guatemala City, Guatemala) each scored for Virginia, while Scott Thomsen (Jr., Brick, N.J.) recorded three assists, becoming the first Cavalier in over four years to post a trio of assists in one match.
Virginia dominated possession and had the far better of the scoring chances throughout the match. UVa out-shot Radford, 20-4, including a 7-2 edge in shots on goal. Virginia took seven corner kicks to four for Radford and committed 19 fouls, while Radford was called for 11.
UVa goalkeeper Calle Brown (R-Sr., Leesburg, Va.) made one save while recording his sixth clean sheet of the season. Radford keeper Aitor Pouseu Blanco made three saves in a losing effort.
After failing to convert on a host of chances over the first 60 minutes, Virginia capitalized on a set piece in the 66th minute as Thomsen sent a free kick into traffic in the box from 35 yards out and found a leaping Suggs, who sent the ball into the goal for his first career score.
UVa scored just over two minutes later as Thomsen whipped a long cross through the box to Ryan Zinkhan (Sr., Fredericksburg, Va.), who directed it back in front of the goal to the foot of Corriveau, who directed it past Pouseu Blanco. It was Corriveau's third goal of the year.
The Cavaliers tacked on an insurance goal in the 85th minute. Near the goal line, Thomsen fired a ball into the six-yard box and off a diving Pouseu Blanco. Aguilar collected the rebound and fired it into the net for his first career goal.
Virginia plays its final home match of the regular season Friday against Wake Forest. Game time is 6:30 p.m., and UVa will hold Senior Day ceremonies prior to the start of the game as the Cavaliers honor nine fourth-year student-athletes.