Virginia Ousts Top-Seeded Notre Dame, 1-0, in NCAA Third Round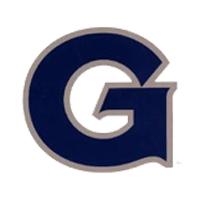 Next Game:
at Georgetown
12/6/2014 | 1:00 PM
Nov. 30, 2014
Final Stats | PDF Box Score | Twitter | Facebook | Instagram
NOTRE DAME, Ind. – The Virginia men's soccer team upset top-seeded Notre Dame, 1-0, Sunday evening in the third round of the NCAA tournament at Alumni Stadium in Notre Dame, Ind. The No. 16 seed in the field, Virginia (12-6-2) got an 82nd-minute goal from Nicko Corriveau (So., Potomac, Md.) to advance to face No. 8 seed Georgetown at 1 p.m. Saturday (Dec. 6) in Washington, D.C.
The reigning national champion, Notre Dame finishes its season with a 12-4-4 record. Virginia will play in the NCAA quarterfinals for the second straight year and the 19th time in program history.
"Notre Dame is a very good team and we have a lot of respect for them," Virginia head coach George Gelnovatch said. "We're very familiar with them as they are with us, and we're familiar with this field and facility and the weather that goes along with it. We came in with a good gameplan and the guys executed it. I can't say enough about how the guys executed the game plan. We knew the longer the game went on 0-0, the better the chance we would find the way to get a goal. We didn't want to give up any goals early, and the guys did a good job of that."
The win was just the third true road victory ever for Virginia in NCAA tournament play and the first since Nov. 26, 2003, at Wake Forest. The other was a 3-0 win at Rutgers in the 1989 NCAA Semifinals.
Notre Dame out-shot Virginia, 11-8, while both teams had two shots on goal. UVa goalkeeper Calle Brown (R-Sr., Leesburg, Va.) saved both shots he faced, while Notre Dame keeper Patrick Wall stopped one shot. Brown recorded his eighth clean sheet of the season.
Virginia played without senior captain and leading scorer Eric Bird (Virginia Beach, Va.), who sat out with an injury that he suffered in the first minute of the second-round match against UNC Wilmington.
After a scoreless first half that featured just six shots between the two sides, neither team broke through until the 82nd minute. Following a Scott Thomsen (Jr., Brick, N.J.) free kick deep into the box, Pablo Aguilar (R-Fr., Guatemala City, Guatemala) directed a ball that was blocked by a Notre Dame defender, and Corriveau corralled the ball and ripped a low shot the found the left corner of the net. It marked his fourth goal of the 2014 season.
Notre Dame nearly found the equalizer just over a minute later as Jeffrey Farina got loose in the box and fired on target, but Brown deflected the point-blank shot away. From there, UVa played solid defense in holding the potent Fighting Irish offense at bay.
"We knew we would have to be good defensively in our third of the field, both in our box and defending one-on-one and off the dribble," Gelnovatch said. "We did a really good job of that and we worked on it all week. The guys did a good job of that, and in particular once we went up a goal and over the last eight minutes when they turned it up."
Virginia advances to play Georgetown next weekend. The teams played an exhibition game in the preseason, a 1-1 draw on Aug. 23 in Charlottesville, although several key players from both sides did not play in the contest.
"We're excited to play Georgetown again," Gelnovatch said. "They are a good team and they are much like Notre Dame. They are coached by Brian Wiese, who is a former assistant to (Notre Dame head coach) Bobby Clark, and we don't have to fly anywhere so we can get there relatively easily."