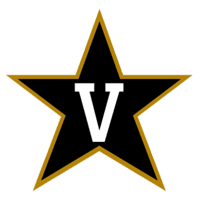 Next Game:
vs. Vanderbilt
6/22/2015 | 8:00 PM
June 21, 2015
Final Stats |  Photo Gallery 

| Video Highlights
Game Notes | Virginia Quotes | Florida Quotes | Twitter: @UVaBaseball | Coach O'Connor Twitter | Facebook | Instagram
OMAHA, Neb. – The Virginia baseball team advanced to the College World Series Finals for the second straight year after ousting No. 4 national seed Florida, 5-4, Saturday night in front of 15,560 onlookers at TD Ameritrade Park Omaha. Virginia (42-23) advances to face Vanderbilt (50-19) in the best-of-three CWS Finals beginning Monday in a rematch of the 2014 CWS Finals.
Virginia improves to 8-1 in the 2015 NCAA Tournament. The 2015 Southeastern Conference champions, Florida concludes its season with a 52-18 record.
"This team has, in this postseason run, just been amazing," Virginia head coach Brian O'Connor said. "The toughness and the resiliency of this group has been really, really impressive. The heart that they've continued to show is a lot of fun to watch. And this game is kind of a small microcosm of what our postseason's been like in that Florida is a tremendous opponent. What they have coming back next year, they're going to be really, really good. And we just feel fortunate to have found a way to win.
"Our guys just wouldn't quit. They would go up and we'd battle back and find a way to drive in a run or two. And the pitching plan that we had discussed over the last 24 hours fortunately worked. We were going to try to get five or six out of Brandon Waddell and then turn it over to Josh Sborz. And both of those guys did a terrific job. We're really excited that we have another opportunity to play and another opportunity to compete for a national championship."
Kenny Towns (Sr., Burke, Va.) doubled and drove in three runs for Virginia as he added to his program record with his 25th, 26th and 27th career RBI in NCAA tournament play. His sacrifice fly in the seventh inning broke a 4-4 tie; UVa has scored the eventual winning run in the sixth inning or later in each of its eight NCAA tournament wins.
Matt Thaiss (So., Jackson, N.J.) homered as part of 2-for-3 day, while Daniel Pinero (So., Toronto, Ontario) scored twice and recorded two hits as he improved to 8-for-14 in the 2015 CWS.
Virginia reliever Josh Sborz (Jr., McLean, Va.) worked four scoreless innings of relief to earn the win and improve to 6-2 on the year. He allowed three hits and a walk while striking out a pair. Making his program-record 52nd career start, Virginia pitcher Brandon Waddell (Jr., Houston, Texas) worked five innings, allowing four earned runs, six hits and three walks while striking out three.
Florida reliever Taylor Lewis (6-2) took the loss after allowing an earned run in the seventh inning. UF starter Dane Dunning worked 4 2/3 innings, giving up two earned runs, four hits and two walks while striking out one. Harrison Bader and Peter Alonso each homered for the Gators.
Virginia jumped out to a 1-0 lead in the first inning when Thaiss launched a solo home run into the right-field bleachers. It was his team-leading 10th home run of the season.
Florida used a long ball of its own in the second when Alonso cranked a two-run blast to straightaway center field for his fifth homer of the year.
Virginia tied the game in the fourth inning, getting a one-out triple from Pavin Smith (Fr., Jupiter, Fla.) before Joe McCarthy (Jr., Scranton, Pa.) hit a sacrifice fly to center field. Florida again responded with the home run ball when Bader hit his 17th homer in the fifth inning, a solo shot into the bleachers in left-center field.
The Cavaliers took the lead in their half of the fifth inning. Singles from Pinero and Thaiss put runners on the corners with two outs, and Towns followed with a two-run double down the left-field line against reliever Kirby Snead.
The Gators tied the game in sixth inning, although Sborz battled out of trouble to maintain the tie. Sborz entered the game after Waddell gave up a leadoff single to JJ Schwarz. Sborz walked Alonso, but retired Buddy Reed on a comebacker to the mound. Mike Rivera then singled in a run, but Sborz left runners on the corners by striking out Dalton Guthrie and getting Ryan Larson to ground out.
UVa moved ahead in the seventh against Lewis. Ernie Clement (Fr., Rochester, N.Y.) hit a leadoff single and Adam Haseley (Fr., Windermere, Fla.) drew a four-pitch walk. Pinero sacrificed the runners over, and Thaiss was intentionally walked to load the bases. Towns then lifted a sacrifice fly to deep right field to bring Clement home.