New York Liberty on Twitter | UVA Women's Basketball on Twitter | Jeff White on Twitter | Subscribe to Jeff White's Articles | 4TheHoos Initiative
By Jeff White (jwhite@virginia.edu)
VirginiaSports.com
CHARLOTTESVILLE –– After two months in Bradenton, Florida, where the WNBA set up a "bubble" to protect its teams from COVID-19, former University of Virginia star Jocelyn Willoughby is back home in New Jersey. But not for long.
Willoughby, who led the ACC in scoring during the abbreviated 2019-20 season, is heading soon to Israel, where she'll play for Hapoel Petah-Tikva.
This will be her first time in Israel, and she's not sure what to expect in a country that, like the United States, continues to grapple with the pandemic.
"I always said I would love to travel and play overseas," said Willoughby, who needed only three years to complete her bachelor's degree in global studies from UVA in 2019. "I didn't necessarily expect to be playing in these circumstances, so I'm going to be interested to see how my ability to travel and explore and really immerse myself [in Israel's culture] will be impacted due to COVID and everything else in the world. But I'm positive that it will still be a great experience to get that exposure and world view."
On April 17, the Phoenix Mercury selected Willoughby, a 6-0 guard, with the 10th overall pick in the WNBA draft. Later that night, Phoenix traded Willoughby to the New York Liberty, the WNBA team closest to her hometown of East Orange, New Jersey.
Willoughby was the first UVA player drafted by the WNBA since Monica Wright, the second pick overall in 2010. Wright is now one of the Cavaliers' assistant coaches.
The WNBA has teams in California, Washington state, Nevada, Arizona, Illinois, Minnesota, Texas, Georgia, Indiana, Connecticut, and Washington, D.C., as well as New York, and in a typical season Willoughby would have seen a good portion of the U.S. The pandemic, however, forced the league to alter its format. In July, the WNBA's 12 teams convened in Bradenton, and a shortened regular season followed.
Willoughby, 22, played in all 22 games, with five starts, for the Liberty, who did not make the playoffs. In about 17 minutes per game, she averaged 5.7 points and 2.4 rebounds. She shot 40.5 percent from 3-point range and had season highs of 21 points (against Los Angeles), nine rebounds (against Phoenix), three assists (against Chicago), and three steals (against Atlanta).
"Obviously, it was very unique and historic in many ways, but I think overall there was a lot more positive than negative," Willoughby said. "It's crazy, just looking up and seeing how the season's come and gone, but it was a great experience."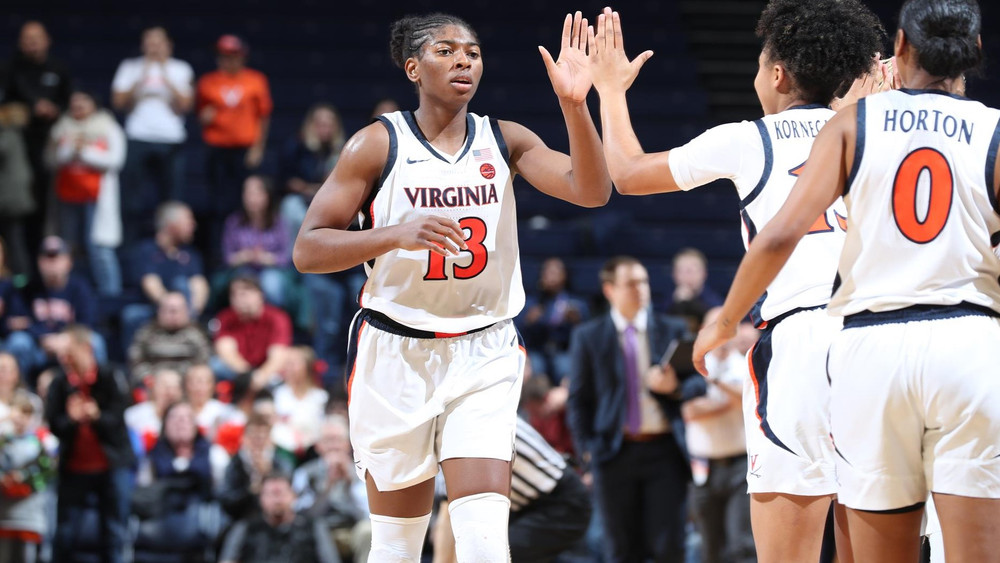 Each Liberty player had the option of staying in a hotel, but Willoughby chose to live with roommates in a villa. "I didn't want to be so secluded and just stuck in one room for a couple months," she said.
The players were confined to the IMG Academy campus, which "got a little monotonous," Willoughby said. "You're wanting to see different scenery, and I started to miss normal things, like being able to get in the car and go drive somewhere, or being able to go to the grocery store, because all of our groceries had to be delivered.
"That piece was definitely a little challenging over time. I kind of got bored of seeing the same things and not being able to go out and venture as you would in a normal city or place. But I think overall the accommodations were good. They were clean. So that's nice. It wasn't too bad when you have the company of teammates and people around you. It was hard not to be able to see family, but you were around people pretty much all the time."
Willoughby spent some of her free time cooking. "We'd have dinners—we called them family dinners—with my roommates and some of my other teammates," she said.
She also spent time reading, preparing for games, and "connecting with family back home, making those calls and getting people up to speed and letting them know I was going OK."
The WNBA is committed to social justice, and, through Zoom calls and other opportunities, Willoughby gained a better understanding of the racial unrest in the U.S.
"There was a lot going on [in the WNBA bubble]," she said.
"Obviously, it was very unique and historic in many ways, but I think overall there was a lot more positive than negative." -- Jocelyn Willoughby on her first WNBA season
Willoughby, who lived on the Lawn as a UVA third-year in 2018-19, reached the midpoint of her master's program in the Frank Batten School of Leadership and Public Policy last spring. She's paused her studies to focus on her basketball career but plans to finish work on her master's.
A four-year starter, she led the Wahoos in scoring, rebounding and 3-pointers in 2019-20. She was second on the team in blocked shots, third in assists and steals.
Of her adjustment to the WNBA, Willoughby said the "professional level is stronger and faster, but I don't think that was the biggest change. It was being able to learn the game and think the game more, rather than just playing: making the right reads at the right time. I think that's what separates some of the best players, and that's a big difference [from college]. I also think the game's officiated differently, so of course that was a little bit of a transition just knowing that fouls are called differently or aren't called."
The Liberty, dominated by young players, posted a 2-20 record this season. That was disappointing, Willoughby said, but overall it "was an incredible opportunity, to be able to compete with some of the best in the world. Of course it came with its challenges from the standpoint of not being a normal season, playing basically every other day and not having the normal practices that you would, because you're playing every other day … but I think over the course of the season I grew individually and my team grew, so there's a lot to just take from the experience.
"Moving forward, I want to continue to grow and develop in certain areas to take my game to the next level and be a more consistent and impactful contributor to the team."
She's looking forward to her second year in the WNBA. First, however, will come a season in Israel. What awaits her there remains something of a mystery, but Willoughby won't be surprised if she meets other UVA graduates while she's abroad.
"There's Wahoos all over," she said, laughing.
To receive Jeff White's articles by email, click here and subscribe.