The No. 14 Cavaliers host No. 11 Boston College today at 2 p.m. at Turf Field.
Due to health and safety considerations, in addition to the current guidelines for sports venues set by the Commonwealth of Virginia, attendance at UVA home matches at Turf Field will be limited to the family of student-athletes and coaching staff until further notice
---
No. 14 Virginia (5-10, 0-3 ACC)
No. 11 Boston College Eagles (5-4, 1-1 ACC)
STORYLINES
Both teams were in the Final Four last season. It was the first NCAA Semifinal appearance in the Eagle's history
This is the first meeting of the season for the two teams after their fall meeting was canceled because of COVID-19
The Eagles only played two matches in the fall regular season and one match in the ACC Championship with five COVID-related cancellations. The team also had their match against UNC this spring postponed
Virginia leads the all-time series, 14-11, but has lost the last two meetings
---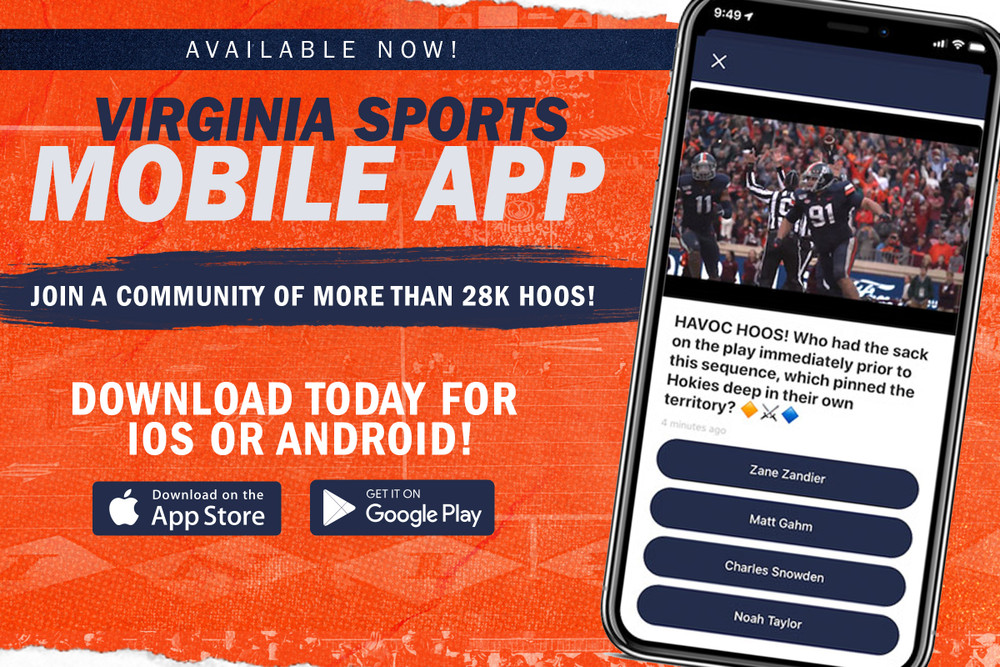 ABOUT THE SPRING SEASON
The Cavaliers will play each ACC opponent once, while facing one non-conference opponent
All teams' conference records revert to 0-0 to begin the spring campaign
To determine the ACC automatic qualifier for the NCAA Tournament, a playoff game is set for Friday, April 23 in Chapel Hill, N.C. The team with the best spring conference record will play North Carolina, the winner of the fall ACC tournament
This year's NCAA tournament will consist of 10 automatic qualifiers and two at-large selections instead of the normal 16-team bracket. First- and second-round games will be played at two to-be-determined host sites April 30 and May 1. The semifinals and finals are scheduled for May 7 and 9 at North Carolina
Hey Hoos, who among you has the WORST dance moves?