Virginia (22-20) will play the final game of a home-and-home midweek series on Tuesday (May 4) when it hosts VCU (27-14) at Disharoon Park. The game will be carried live on ACCNX and is scheduled for a 6:45 p.m. first pitch.
STORYLINES
Virginia enters Tuesday with wins in five of its last seven games.
In non-conference action this season, Virginia has a 9-3 and 7-2 against midweek opponents in 2021. One of the two blemishes in the midweek came on the road at VCU on April 20.
The Cavaliers have 13 wins in 24 home games this season and are 5-0 at Disharoon Park against midweek opponents.
Dating back to 2019, Virginia has won 14-straight games against midweek opponents at home.
VCU comes into the matchup winners of 11-straight games, the second longest win streak in college baseball (Northeastern – 13 games)
The Rams took the first game of the home-and-home midweek series, 5-3 at the Diamond in Richmond on April 20. VCU jumped out to a 3-0 lead in the first inning and used a pair of solo homers late in the game to seal the victory.
The last four meetings between the Cavaliers and Rams have been decided by one or two runs.
Virginia is 46-23 all-time against VCU in a series that was first played in 1979, a 17-4 win in Charlottesville.
The Cavaliers have won five of the last seven meetings against the Rams
Virginia swept the home-and-home series in 2019 with a pair of one-run victories.
Under head coach Brian O'Connor, Virginia is 21-4 against VCU.
---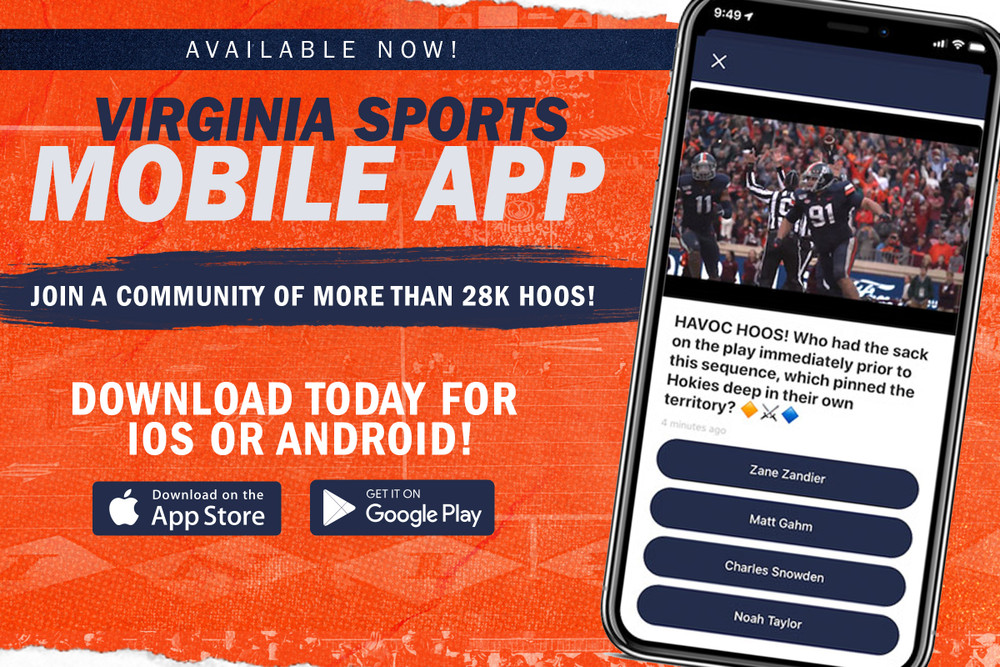 ---
Virginia scores go-ahead run in the 8th to win 2019 meeting