By Jeff White (jwhite@virginia.edu)
VirginiaSports.com
CHARLOTTESVILLE –– Josh Hayes grew up in sunny Lakeland, Fla., about 35 miles east of Tampa, and he wasn't fully prepared for what awaited him when he flew to Fargo to visit North Dakota State University in January 2017.
"It was my first time seeing snow," Hayes recalled with a laugh at the McCue Center. "I just thought that was the coolest thing in the world. And once they showed me those rings, I was just like, 'Yeah, this is where I want to go.' "
Starting in 2011, the Bison had reeled off five straight Football Championship Subdivision titles, and Hayes, then a senior at Lake Gibson High School, was eager to be part of that tradition.
His decision paid off for both parties. During Hayes' four seasons in the program, he appeared in 52 games and helped North Dakota State win three more FCS championships (2017, '18, '19).  And now, after earning a bachelor's degree in university studies from NDSU, he's ready to experience life at the Football Bowl Subdivision level.
The NCAA ruled last year that, with the COVID-19 pandemic ongoing, student-athletes who competed in 2020-21 would not have to count that season toward their eligibility. Hayes, a 5-11, 185-pound cornerback, decided to play his final college season at the University of Virginia, whose coaches are delighted to have him on Grounds.
"Great kid," said Ricky Brumfield, who oversees the Cavaliers' cornerbacks. "He fits with the kind of kids we're trying to bring in."
UVA announced Hayes' signing in late April. Not long after, head coach Bronco Mendenhall said on a videoconference that Hayes "wants to prove he can cover anybody at any level in any stadium in any place, and we need another defensive back that has that mindset and that ability. I love experience. I love mindset. I love production, and what bigger stage can you come from at the FCS level than that? I love winners as well."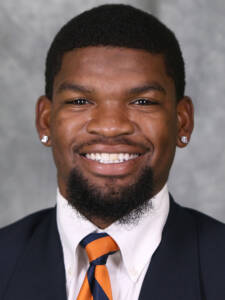 Hayes arrived in Charlottesville last month. His new teammates include offensive lineman Zachary Teter, with whom Hayes played in high school.
"I watched him grow up a little bit," said Hayes, who was two grades ahead of Teter at Lake Gibson.
When Hayes asked him what he could expect at UVA, Teter didn't sugarcoat anything.
"I just told him exactly what Bronco kind of expects everyone to say," Teter recalled. "It's a hard program. There's not going to be a day where it's an easy day off. But it is definitely one of the most rewarding programs. Everything you get, you'll cherish it more than if, say, you were going somewhere else and they just gave you something."
The Cavaliers lost multiple defensive backs to season-ending injuries in 2019 and again in 2020, and the coaching staff was determined to beef up the secondary this year. Two experienced cornerbacks have joined the program since the end of last season: Anthony Johnson and Hayes.
A graduate transfer from Louisville, Johnson enrolled midyear and went through spring practice with the Wahoos.
"We didn't have a lot of great depth, older depth [last season]," Brumfield said. "We had some younger guys that we feel really, really confident in, but we wanted to get some more experienced depth in the secondary to help lock down some top receivers."
Hayes started 22 consecutive games at cornerback for the Bison, and Virginia's coaches believe he has the physical tools to thrive in the ACC. Equally important, Brumfield said is that "he's a winner. That can't be taught all the time. He's used to winning."
That was true at Lake Gibson, too. Hayes "was that kind of guy that came to work every day," Teter said. "He was the funny guy, talking to everyone, but when it was time to practice, when it was time to put in the work, he was silent and just did what he had to do."
Off the field, Teter said, Hayes "tried to talk to as many people on the team as he could and be friends with everyone. But once he got on that field, there wasn't a play where he was not around the ball."
As a senior in 2016, Hayes intercepted four passes, recorded 67 tackles and helped the Braves advance to Florida's 6A state championship game. Even so, Hayes said, he received little interest from FBS programs, and not because he was a late bloomer athletically.
"Coming out of high school, I just didn't take football that seriously, in terms of working out and my diet and all that stuff," Hayes said. "So when I got to college, I kind of jumped on top of those things, and it helped me flourish."
His first start for the Bison came against James Madison in the FCS national championship game, when Hayes was a true freshman. NDSU prevailed 17-13, and that first title "was probably the best feeling in the world," Hayes said. "That was amazing."
Another North Dakota State cornerback had been injured in the FCS semifinals, Hayes said, "so I got thrown into the lineup, and I feel like I did pretty well, so it was rewarding, for sure. It felt great to be up on that stage, holding the trophy. The second one was pretty fun, too."
He smiled. "The third one, it was just like, 'OK, I've been here before, I know what's going on. Of course it's fun, because you worked all season to get there, so it feels good, but it wasn't that big of a deal once we got there."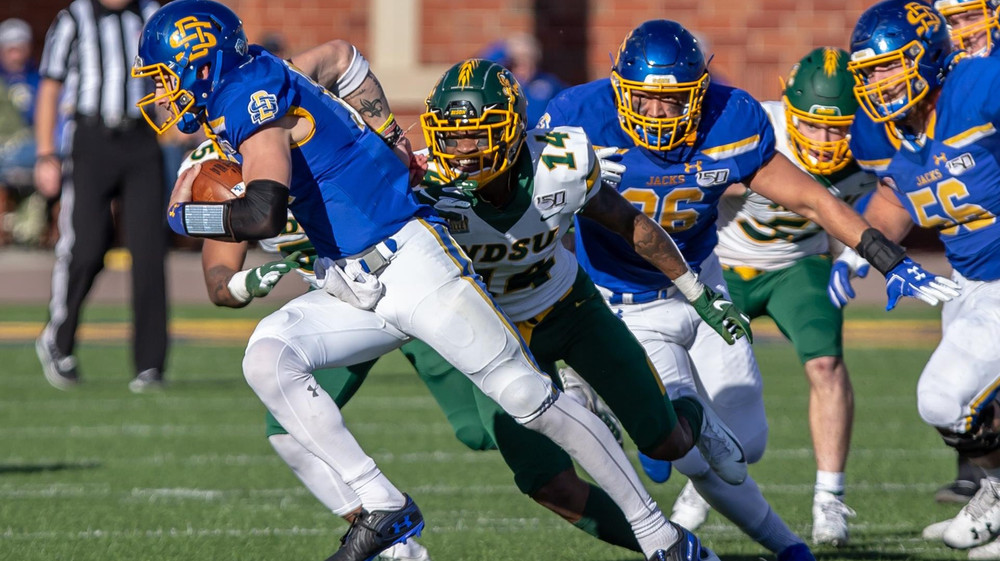 Hayes opted out this spring after COVID-19 issues in the North Dakota State program forced the cancellation of one game and the postponement of another. He entered the transfer portal in early April, after which numerous FBS programs contacted him. On his first day in the portal, Hayes said, the last coach he spoke to was UVA defensive coordinator Nick Howell.
That was the first of many conversations between the two. "Every single day after that point, I talked to Coach Howell," Hayes recalled. "He was like, 'We'd love to have you here.' He showed real love, and then once I looked the program up and started looking at the school, the education part of it, it seemed like the right fit."
On his second day in the portal, Hayes said, "I heard from Coach Brumfield, and we just kind of built a relationship from there."
Hayes finished the semester taking online classes from Lakeland, which allowed him to spend time with his daughter, Leilani, who lives there with her mother.
"Honestly, that was one of the driving forces for me to leave," Hayes said. "She's about to be 2 in September, and I was probably home to be with her physically for two, three months of her life [before this spring]."
Training camp starts early next month for the Cavaliers, who are heading into their sixth season under Mendenhall. Hayes has a lot to learn in a short time, and that's "always a challenge," Brumfield said.  "As soon as he was able to sign and we were able to do things with him, we got on Zooms with him, going over the defense, and he got up here as soon as he could and started working out with our guys."
Hayes said his fellow defensive backs, including Johnson and Nick Grant, have helped him adjust to a new school and a new football program.
"Super receptive," Hayes said. "They've been going over the playbook, helping me figure things out there, talking me through stuff, letting me know how the workouts were shaped, letting me know what to know about all the coaches."
He's already formed a strong bond with Johnson. "That's my guy," Hayes said. "He's helped me figure things out there and not get overwhelmed with the program."
Brumfield said: "That's the good thing about our players: They're not selfish, and they want to help him."
Among other things, Johnson apprised Hayes of the rigors of director of football development and performance Shawn Griswold's offseason program. "I knew I was in for something in terms of physical fitness," Hayes said. "Honestly, I'm in the best shape of my life right now."
Hayes, who lives with running back Devin Darrington, a graduate transfer from Harvard, is enrolled in the Social Foundations program in the School of Education and Human Development.
He's confident that he'll make a smooth transition to the FBS, but Hayes admits he's not exactly sure what awaits him.
"Honestly, I can't say that I know in terms of football," he said. "In terms of the weight room and [facilities at UVA], there is a difference, and guys are bigger, stronger and faster. That's why they're here. But in terms of football, I can't say just yet."
He'll know more when practice begins next month.
"I can't wait for it," Hayes said.
To receive Jeff White's articles by email, click here and subscribe.