By Jeff White (jwhite@virginia.edu)
VirginiaSports.com
CHARLOTTESVILLE –– For James Posey, this summer marked the start of a new phase in a basketball odyssey that began in his native Ohio.
Posey, a member of the Hall of Fame at his alma mater, Xavier University, has been part of three championship teams in the NBA: two as a player and one as an assistant coach. He's coached in what is now the NBA's G League, and he's shared his extensive knowledge of the game with his son's high school team in Houston.
Until this summer, though, he'd never coached women. That changed when UVA head coach Tina Thompson hired Posey to fill the vacancy created by assistant coach Monica Wright's departure.
It's been a smooth transition, said Posey, though since joining the Cavaliers' staff he's noticed differences in women's approach to the game.
"I think they listen more than the guys do, whether it's on the collegiate or the pro level," Posey said recently at John Paul Jones Arena. "I'd say that's the biggest difference, I guess, their willingness to learn and do it the right way. They just want to get better. I'm not saying the men don't, but [women will] listen to you and give it their all, follow directions.
"But it's basketball at the end of the day. It's just a matter of putting all the pieces together and getting on the same page and trying to get some wins."
Posey and Thompson are longtime friends. The 18th pick in the 1999 NBA draft, Posey began his NBA career with the Denver Nuggets, but he often worked out in the offseason in Texas, where Thompson was starring for the WNBA's Houston Comets.
"When I got into the league, I used to train with John Lucas and a couple of my teammates, Nick Van Exel and Antonio McDyess, in Houston," Posey said. "So every summer I'd go there in the offseason, and I would go to some of the Comets' games."
In December 2002, Denver traded Posey to Houston. The Rockets and the Comets used the same practice facilities, he said, "and Tina would be in there getting up shots and working out, and I'd be on the outside waiting till she was done. I asked to rebound for her, and so we sort of built a little relationship then."
He bought season tickets for the Comets, Posey said, "and I would just go to all the games and see great basketball. It was Tina, Sheryl Swoopes, Cynthia Cooper. Tina and I formed a nice little friendship, and we kept in touch from there."
Thompson, who's heading into her fourth season at UVA, remembers a conversation she had with Posey a couple years ago in Houston.
"He mentioned it as a possibility, that he would be open to working in women's basketball and he had high interest in it," Thompson said. "I personally was a little surprised, but it was something that he was really serious about, to the point that he actually called me."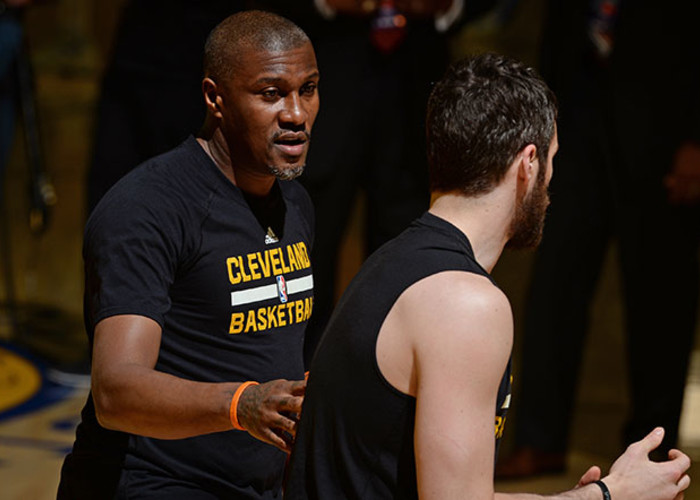 Posey played in the NBA for 12 seasons, winning titles with the Miami Heat in 2006 and the Boston Celtics in 2008. He later spent five years as an assistant coach with the Cleveland Cavaliers, a run included an NBA championship in 2016.
"Everything kind of came back full circle," said Posey, who grew up near Cleveland and starred at Twinsburg High School.
After spending his college years in Cincinnati, Posey hoped to start his pro career for his hometown team. The Cavs had two lottery picks in the 1999 draft, but they used them to select Andre Miller at No. 8 and Trajan Langdon at No. 11.
"So that didn't happen," Posey said, "but to come back and be able to coach there and win the championship there was pretty sweet."
Among the players Posey coached with the Cavs was former UVA great Joe Harris, who's now with the Brooklyn Nets.
The 2018-19 season was Posey's last with Cleveland. He spent the next two years at home in Houston, raising his children and hosting a podcast and writing articles for BasketballNews.com.
Posey enjoyed the time with his family, but he was eager to get back into coaching. When Wright left UVA in the spring to take a position with the NBA, an opportunity arose for Posey in Charlottesville.
He already knew associate head coach Karleen Thompson and assistant coach Walter Pitts, and he didn't need a map to get around JPJ. Before he started his coaching career, Posey participated three times in a National Basketball Players Association program for aspiring coaches. It was part of the NBPA's Top 100 High School Basketball Camp that for years was held at JPJ.
Posey launched his coaching career in 2013-14 as an assistant with the Canton Charge in what was then called the NBA Development League. He joined the Cavaliers the next season. In 2018, Posey coached the Cavs' entry in the NBA summer league in Las Vegas.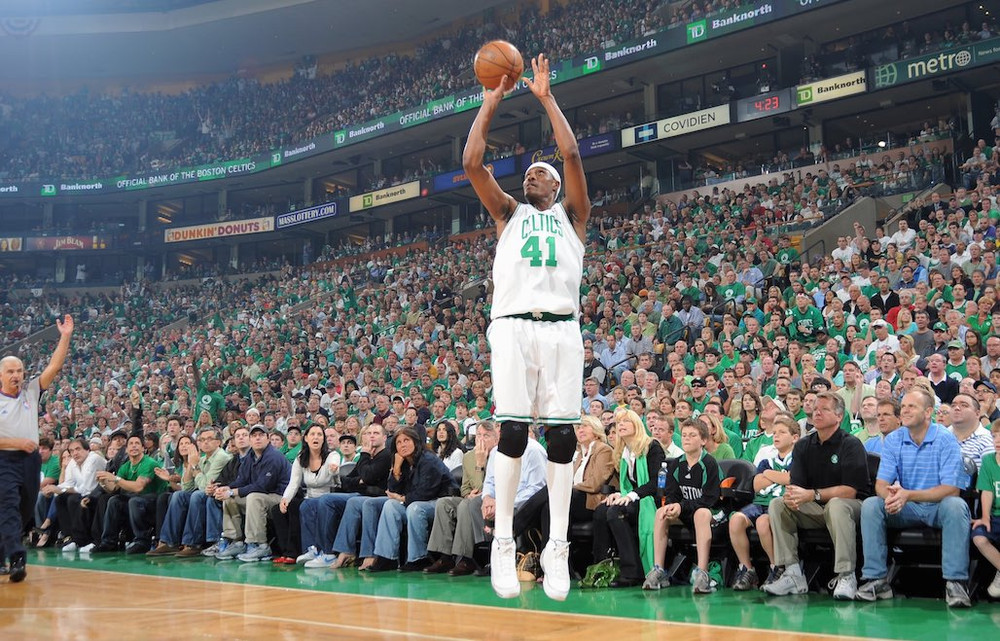 Thompson said she's confident in Posey's ability to coach in the women's game.
"I don't know if there's a gender thing," she said. "I think it's more of a level thing. I know that when I came into coaching in 2015 at the University of Texas I had to make adjustments, based on my expectation and where I was mentally in basketball in regards to the sport.
"You have to meet your collegiate student-athletes where they are. You can't make [assumptions] about what it is that they do know already based on your level of knowledge. You've seen the game for so many years in a certain way based on your experience, and most of the student-athletes, no matter what their talent level, haven't experienced the game in the same detail that we have. So that's an adjustment in itself."
Coaching with Posey this summer, Thompson said, she's learned that he's a perfectionist.
"I kind of knew that from the way he played, but in working together day to day, I see he doesn't want to make any mistakes at all, which is a little unrealistic," Thompson said, laughing. "We're constantly having conversations about how, when you're dealing with young people in collegiate athletics, there's always adjustments that you're going to make in how you put a practice plan together or a drill together. And the expectations of how you want it to go in your head are based on what you've experienced before in this drill."
College players don't always pick things up as quickly as pros, Thompson added, so "you have to be open to changing things up, making adjustments and/or not necessarily getting through it completely."
Posey's work ethic helped him become a star at Xavier and carried him through a long and productive NBA career. He believes that same approach will help him succeed in women's basketball. He knows he has some catching up to do, and he's working to  build relationships not only with UVA's players but with high school and AAU coaches.
"It's about having that competitive spirit and trying to get better myself and be consistent with it," Posey said.
To receive Jeff White's articles by email, click here and subscribe.