Virginia Cavaliers Official Athletic Site
Ryan Swoboda
Windermere Prep
High School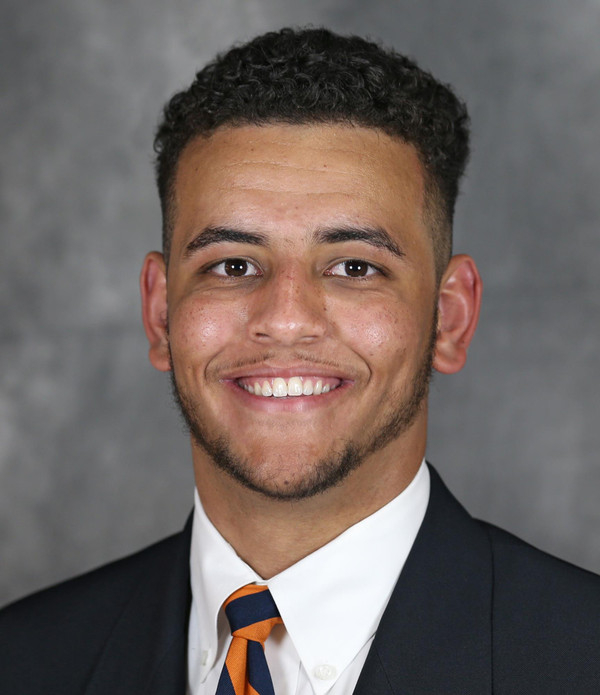 Ryan Swoboda Audio Pronunciation
AT VIRGINIA
2021 – Started 11 of UVA's 12 games at right tackle … blocked on offensive line that helped Virginia averaged 515.8 yards of total offense, the third-most of any FBS program …  according to Pro Football Focus, allowed five sacks on 549 allowed pressure opportunities, a 96.6 pass blocking efficiency rating… Played 100 percent of the snaps in seven of the 11 games he played … missed the Georgia Tech game due to an illness and snapped a streak of 20-straight starts.  2020 – Started all 10 of UVA's games at right tackle … part of an offensive line that ranked No. 1 in the ACC and No. 12 in the nation in tackles for loss allowed (4.2), while also ranking No. 2 in the ACC with 2.0 sacks allowed a game … Named ACC Offensive Lineman of the Week on Dec. 7 after grading out at a near-perfect 96 percent in pass protection (allowing no sacks) in a 42-32 win over Boston College in which Virginia amassed 262 rushing yards and a season-high 549 yards of total offense… helped block for QB Brennan Armstrong, who led all of FBS with six game totals of 200+ passing yards and 45+ rushing yards. 2019 – Appeared in 10 of UVA's 14 games … has started one game at left tackle and two games at right tackle … helped block for quarterback Bryce Perkins, one of two quarterbacks in the nation with 3,000+ passing yards and 700+ rushing yards … blocked for Perkins as he broke the UVA single-season passing record and single-season total offense record. 2018 – Has appeared in all 13 of UVA's games with one start … started the Ohio game at tight end … made collegiate debut in the season-opening win over Richmond … has seen time at the tackle positions and on special team … has helped block for Bryce Perkins, who was one of two players in the nation with 2,600+ passing yards (2,680) and 900+ rushing yards (923), joining Oklahoma's Kyler Murray … Perkins finished the season No. 1 in the ACC and No. 13 in the nation with 206 points responsible for … Perkins was also No. 3 in the ACC and No. 21 in the nation with 3,603 yards of total offense. 2017 – Did not appear in any games.
HIGH SCHOOL AND PERSONAL
Played offensive line at Windermere Prep for head coach Jacob Doss … helped Windermere to a 10-1 record in 2016 and a semifinal appearance in the FHSAA Sunshine State tournament … first-team All-SSAC honoree from the Orlando Sentinel … two-time Florida Athletic Coaches Association first-team All-District 11 1A-4A honoree … member of Windermere's 2014 11-0 FHSAA Sunshine State championship … helped block for a running back that rushed for 1,359 yards and 19 touchdowns in 2016 … played in the 2016 Central Florida All-Star game … plays basketball at Windermere and won a state championship … born in Portland, Oregon … rated a three-star recruit by ESPN.com, Rivals.com, 247Sports.com and Scout.com … major is American studies.