Virginia Cavaliers Official Athletic Site
Adam Smotherman
Head Football Strength and Conditioning Coach
Position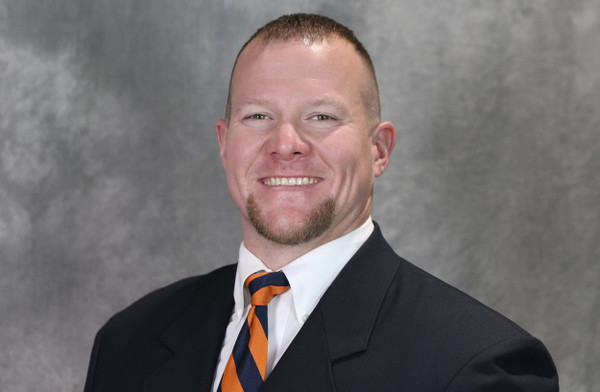 Adam Smotherman joined the Virginia staff in December 2021 as the head football strength and conditioning coach.
Smotherman came to UVA after spending nine seasons on the Clemson football strength and conditioning staff. His tenure at Clemson included nine seasons (2013-21) as a full-time coach and one year (2011-12) as a  graduate assistant. Smotherman previously worked as the assistant director of strength and conditioning at Furman from 2012-13. He interned in the weight room at his alma mater, Vanderbilt, in 2011.
A native of Smyrna, Tenn., Smotherman is Strength and Conditioning Coach Certified (SCCC) by the CSCCA, a Certified Strength and Conditioning Specialist (CSCS) by the NSCA, a Level 1 Sports Performance Coach (SPC) certified through USA Weightlifting, and a Specialist in Sports Nutrition (SSN) certified by the International Sports Sciences Association (ISSA).
Smotherman was a four-year letterman and multi-year starter at defensive tackle at Vanderbilt. He earned the team's Ironman Lineman Award three times, the Lifter of the Year Award two times, the Dedication Award, and was elected team co-captain his senior year. A graduate of Smyrna (Tenn.) High School, he won the Tennessee 5A Mr. Football Lineman of the Year Award as a senior. In 1019 he was inducted into Smyrna High School's hall of fame.
Smotherman earned a bachelor's degree in secondary education and history from Vanderbilt and a master's degree in youth development leadership from Clemson. He is married to the former Lindsey Whitworth of Columbia, S.C. The couple has a son, Jack, and a daughter, Caroline.