By Jeff White (jwhite@virginia.edu)
VirginiaSports.com
CHARLOTTESVILLE — She averaged 12.8 points per game in 2021-22, the most of any player on the University of Virginia women's basketball team. But senior Camryn Taylor remembers few of the highlights, or much of anything else, from her abbreviated first season at UVA.
"It's just a blur," Taylor said recently at John Paul Jones Arena, where Virginia opens a new season Monday at 5 p.m. against George Washington.
Her mother, Nichole Handy, passed away on Oct. 21, 2021, after fighting cancer for most of her 43 years, and the memorial service was held two weeks later in Peoria, Ill. Taylor returned to Charlottesville three days before UVA's season-opener against JMU in Harrisonburg. A 6-foot-2 power forward, she played in that game and contributed 27 points and seven rebounds, "but obviously my mind was elsewhere," Taylor said.
"When the season was going, I was out of it. I really don't have a lot of memory of the season. I was disassociating a lot. Mentally, I just wasn't there. I don't remember a lot of practices. I was kind of there, but not there. It was difficult, and it just wasn't the right environment for me to grieve in the right way, so that's why I had to step away."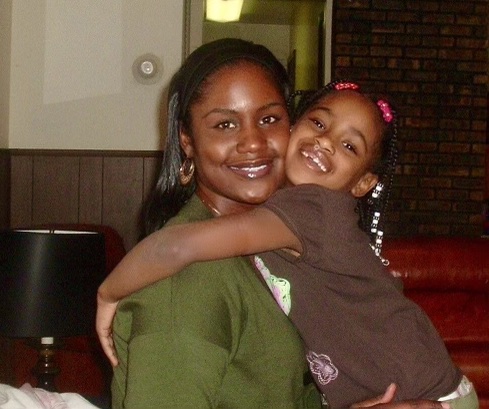 Her 12th appearance of the season, against NC State on Jan. 13, was her last. Taylor remained a student at UVA, but she put her basketball career on hold. She'd stop by JPJ periodically for academic advising or to watch a game, but she didn't touch a basketball for the rest of the semester.
Still, she always planned to rejoin the team, said Taylor, who received counseling after her mother's death. "I just think I needed that break to get my mental together, to process my loss, because this was very traumatic for me. I was super close with my mom, so it was difficult for me to understand how I can navigate this world without her.
"I was really just trying to make sure I was OK before I stepped back, because at the end of the day I want to be there for my team. I'm a team player, so I want to make sure I'm right individually so I can be right for the team."
At the end of last season, UVA dismissed Tina Thompson as head coach of the women's team. In late March, Amaka Agugua-Hamilton was hired as Thompson's successor, and she connected immediately with Taylor.
"When I had my first meeting with her, it went really well," Taylor recalled. "She wasn't rushing me at all to come back. She said, 'Look, take your time, and whenever you're ready, I'm ready. We're excited to help you, but first and foremost take care of yourself.' "
Better than most, Agugua-Hamilton understood the pain of Taylor's loss. In 2008, when Agugua-Hamilton was 25 and an assistant coach at VCU, her mother died of breast cancer.
"Everybody grieves and mourns differently and handles things differently," Agugua-Hamilton said, "so in dealing with loss, I never tried to compare my situation with anybody else's, but of course with losing my mother and everything Cam has been through, there were parts that I could relate to. But I was just somebody who was a listening ear, a shoulder when she needed it, and someone who wrapped my arms around her and just wanted to be a support system for her."
Her teammates were a source of comfort for her, too, Taylor said. "Obviously, not everybody experienced what I experienced, so maybe it was hard for them to relate, but they were supportive by being there and being understanding of what I was going through."
Taylor was born and raised in Peoria, a city about 170 miles southwest of Chicago. She starred at Richwoods High School and attracted the interest of many Division I programs, including UVA. Taylor seriously considered Virginia before committing to Marquette in September 2018.
Carolyn Kieger was then the Golden Eagles' coach. Kieger left for Penn State, however, before a freshman class that included Taylor and one of her former AAU teammates, guard Taylor Valladay, enrolled at Marquette in the summer of 2019.
Taylor made the Big East's All-Freshman team in 2019-20 and averaged 12.0 points and 6.9 rebounds per game as a sophomore, but she wasn't content at Marquette, and neither was Valladay.
"We both knew we wanted to leave," Taylor said. "It just wasn't the best fit for us."
Handy, a University of Illinois graduate, had Li-Fraumeni Syndrome, a rare genetic disorder, and her health deteriorated as she grew older and was diagnosed with multiple cancers. And so Taylor, after deciding to leave Marquette, told her mom she was looking for a school closer to Peoria, where the two of them shared an apartment.
"And she went off on me," Taylor said, smiling at the memory. "She told me, 'No, you're going to do what you want to do and go wherever your heart is supposed to take you, because I want you to live your best life.' She didn't want me to be hindered by her sickness. She was really, really adamant about me living my life and not letting her sickness be a burden to me or letting it hold me back."
Taylor and Valladay, who's from Chicago, both ended up transferring to UVA after the 2020-21 academic year. Valladay started all 26 games last season and led the Wahoos in assists and steals.
For Taylor, whose father lives in California, the opportunity to play at a Power 5 school was a major selling point. "I just wanted to be able to compete on that level," she said. "This is one of the best conferences in basketball."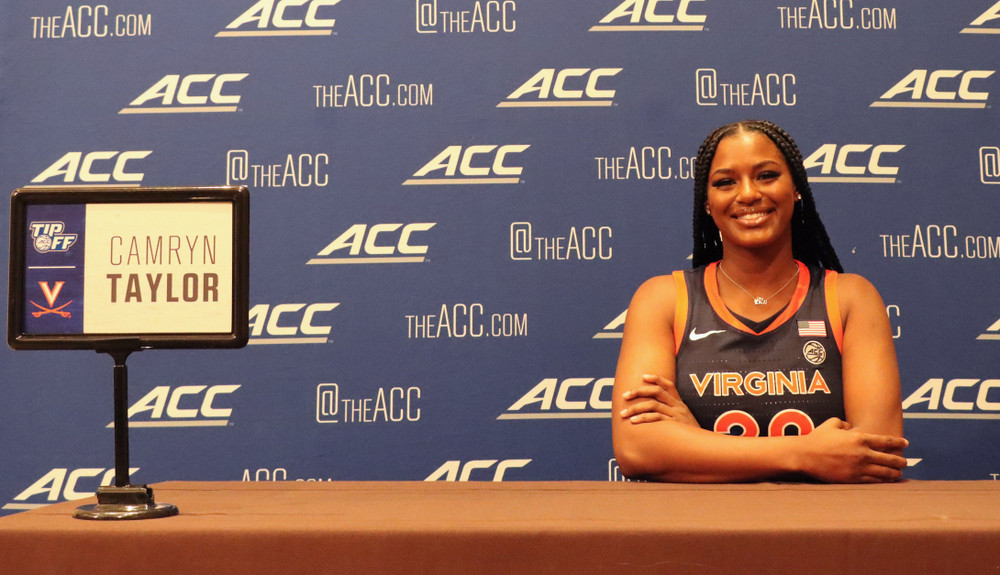 Agugua-Hamilton came to UVA after three successful seasons as Missouri State's head coach. She arrived on Grounds knowing little about Taylor.
"I just knew she wasn't [active in] the second part of the season, pretty much," Agugua-Hamilton said. "Just getting to know her and building that relationship has been awesome for me. I think she's an amazing person. Her story is empowering and inspiring, and to see where she's come from and where she is now is really a motivation for our team, for our fans, for everybody."
Taylor is majoring in sociology, with a minor in entrepreneurship. She started working out with the new coaching staff late in the spring. While she'd been away from the game, Taylor had run a couple miles every day, she said, "to get my wind. But I was very, very rusty in the beginning, and [the coaches] all knew why, and they were very willing to work with me.
"I was really patient and they were very patient with me. They pushed me a lot in different areas for me to get back. They're very adamant on development and details, so they've been helping me with my game, just in general to elevate it."
Agugua-Hamilton said the staff proceeded slowly with Taylor, "because she hadn't been doing anything for about six months. So we wanted to make sure that she was working on strength and conditioning first, before she started doing basketball movements, just to prevent injury. So we did that for a little bit, a couple weeks, and then she started to progress into basketball workouts.
"The first time we saw her on the court, I thought she looked great, to be honest. Obviously, I knew she was a little winded, a little tired, but her skill set was still there. I could see how talented she was, and she was vocal and worked hard. Just from day one I feel like she's really bought into my system, my style of play, and really been very coachable for myself and my staff."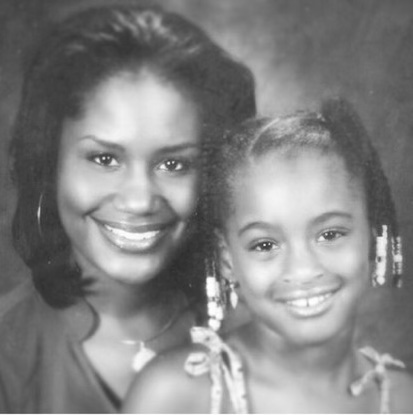 Playing on a sore ankle Thursday night, Taylor totaled 22 points (on 10-for-13 shooting) and 10 rebounds in an exhibition game against Division II Pitt-Johnstown at JPJ.
"I think she's getting better and better," Agugua-Hamilton said. "We've really started to develop parts of her game that's she had a foundation in but never really worked on. If she keeps this up, I really think she's a pro and she has a bright future, for sure."
Taylor contributes to the team in other ways, too. "She wasn't voted a captain, but she's one of our leaders," Agugua-Hamilton said. "She's just such a tremendous teammate. She's always encouraging her teammates. She's first one to give somebody a high five or chest bump, something like that, when things happen, or if somebody falls on the floor, she's going to be sprinting over there. She's really thriving in this culture and just with her teammates, and she loves them and she's there for them."
When she's not in Charlottesville, Taylor now lives in Gaithersburg, Md., with an uncle. "He was able to give me a room and make sure I had a home," Taylor said.
Her relationship with Coach Mox is special, Taylor said. For a young person, the loss of a parent is something "that nobody can really understand unless it's happened to you," Taylor said. "[Agugua-Hamilton] still pushes me every single day, like anybody else, but she sends me messages of encouragement all the time. We're always texting back and forth."
Agugua-Hamilton said: "I couldn't be more proud of her, and I want her to be able to tell her story and help others who are going through similar stuff. The kid is talented, and her will and her drive and her motivation comes from a different space, because she's been through some stuff. Once you've gone through some stuff, you have a different motivation to everything you do. I have a lot of respect for her, and I'm just blessed to be on this journey with her."
To receive Jeff White's articles by email, click the appropriate box in this link to subscribe.