Virginia Cavaliers Official Athletic Site
Dakota Twitty
Thomas Jefferson Classical
High School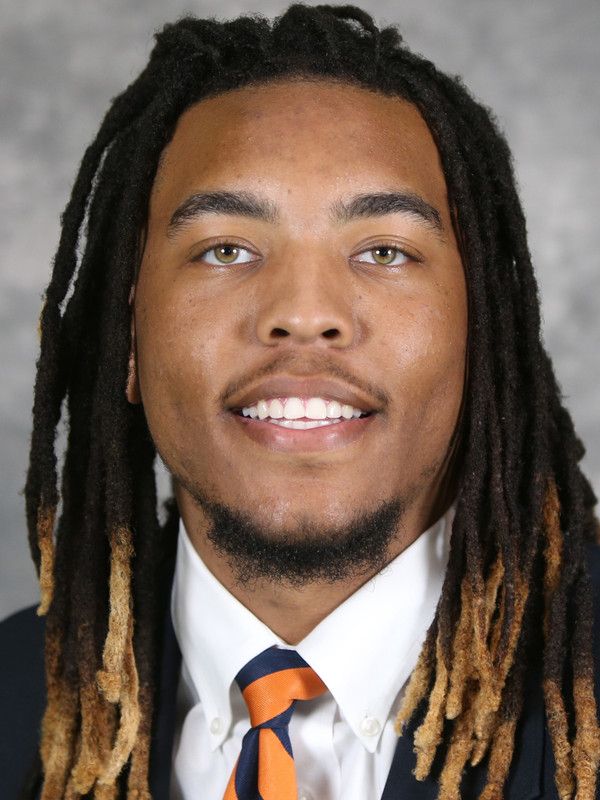 Dak Twitty Pronunciation
AT VIRGINIA
2022 – missed season due to injury … named to 2022-23 ACC Honor Roll.
HIGH SCHOOL AND PERSONAL
Four-star recruit according to 247Sports and ESPN … No. 9 overall recruit from North Carolina and the No. 50 WR in the nation according to 247Sports … selected to play in the North Carolina Shrine Bowl …  2021 First Team All-State selection according to Friday Nights in Carolina … 2021 Southern Piedmont 1A/2A All-Conference selection … amassed 2,200 yards receiving and caught 35 touchdown passes in four years at TJCA … as a senior had 10 touchdowns and 693 yards receiving and helped TJCA reach the second round of 1A playoffs in 2021 … averaged 14.7 yards per catch on 47 receptions as a senior … matched season high with eight catches for 130 yards and two scores in opening round of 1A state playoff win … caught a career-high 15 touchdowns as a sophomore (2019) … also a standout on TJCA's basketball team … major is undecided in UVA's College of Arts and Sciences.