Hoos Life: Former UVA Captain David Dean Has Played in the NFL, AAF and CFL
Picture by Jocorey Robins
David Dean is a former UVA defensive tackle from Virginia Beach, Va. The former All-ACC performer finished his career in 2015 No. 4 all-time among UVA defensive tackles with 25.5 tackles for loss. He signed a free agent contract with the Cincinnati Bengals in 2016 and has also played in the Alliance of America Football league and is currently in the CFL with the Hamilton Tiger-Cats. The former UVA captain is also looking at life after football as he has started a business working on football strength training, technique agility and explosiveness training.
Q: Since graduating from Virginia in 2015 you have played with the Cincinnati Bengals in the NFL, as well as playing in Alliance of American Football league and the CFL. How did your UVA experience best prepare you for professional football and for life after college?
Dean: My time at Virginia taught me to be resilient, hard-working and be professional in everything I do.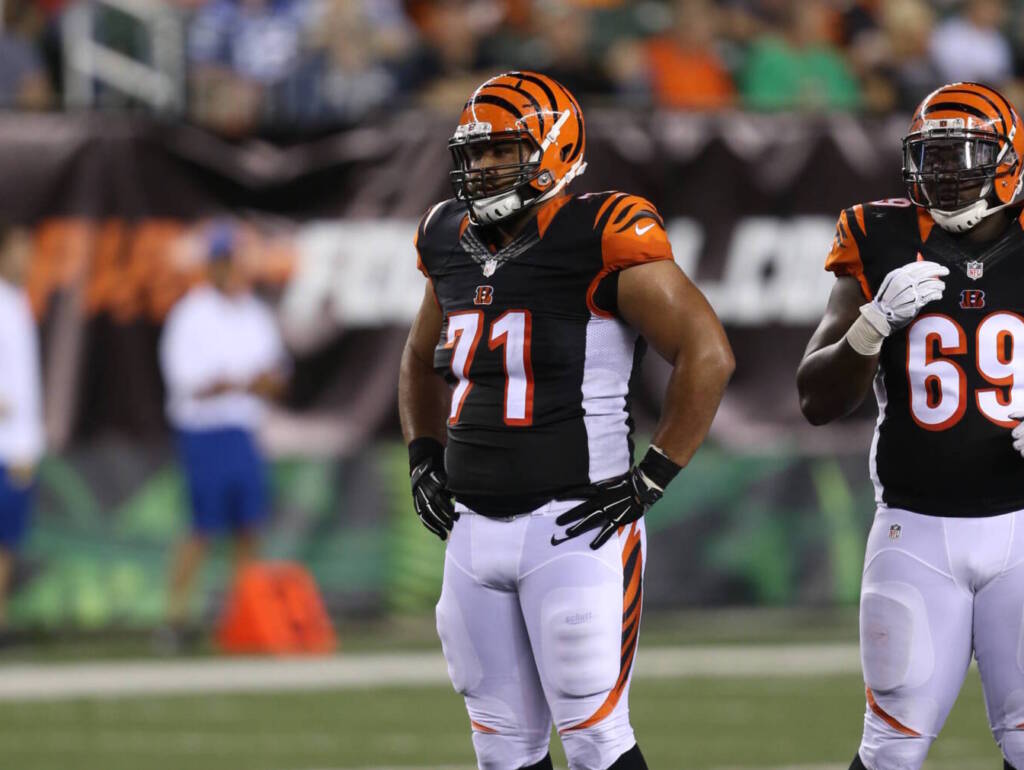 Q: While he wasn't your position coach at Virginia, you hail from the 757 like wide receivers coach Marques Hagans. What was your relationship like with Coach Hagans and can you describe the bond that he develops with his players?
Dean: Coach Hagans always kept his door open to us and always had advice and motivation for me in every situation I came across.
Q: During your professional career, how much did you seek Coach Hagans' counsel as you have tried to make teams?
Dean: Coach Hagans helped me to prepare for what to expect when going into the NFL. How to make the team, make an impression and how to understand roster number and situations
Q: What is the Virginia Football brotherhood like for you in professional football? All the leagues you have played in have featured other Cavaliers. When you face another Cavalier, whether you were teammates with him or not, do you try to connect at all?
Dean: Its always cool seeing a UVA brother after a game. We always have a good convo after the game and take pictures. It's always good to catch up and hear different experiences. It's also nice to have UVA guys on your team. I had the opportunity to play with Cedric Peerman and Dave Watford in the pros. It's definitely fun.
Q: You have started a business training athletes back in Virginia Beach. Can you tell us a little about your enterprise and how you are looking to grow it after your playing days are done?
Dean: I felt like I have acquired so much knowledge through collegiate and professional sports, and training that it is time for me to share my knowledge with others. It's something I've found that I'm super detailed and passionate about. I want to grow this as big as I can and be able to influence as many kids as I can in sport, career, and education. I want my failures to be others' successes.
Q: With the pandemic, how has training gone for a CFL season? What has the process been like for you as the league works at trying to get back to playing? What factors for you or other American players are considering when deciding to play this year?
Dean: It's been very tough waiting, but It's given me time to focus on my career after football. I've been training to stay ready for a hopeful season. I believe there is a safe way to go about a season, however there are so many factors that go in to play that it makes it hard to make a season happen, especially without the capital such as American college sports and NFL. So for now, I'm figuring out what's next after football .
Q: Are you able to train and workout with other former UVA teammates that are also playing professional football?
Dean: Yes, I've been train with Chris Peace and Andrew Brown. We get after it! It has been fun being round those guys, we push each other but have fun at them same time. We definitely got better during the offseason. Those boys work extremely hard.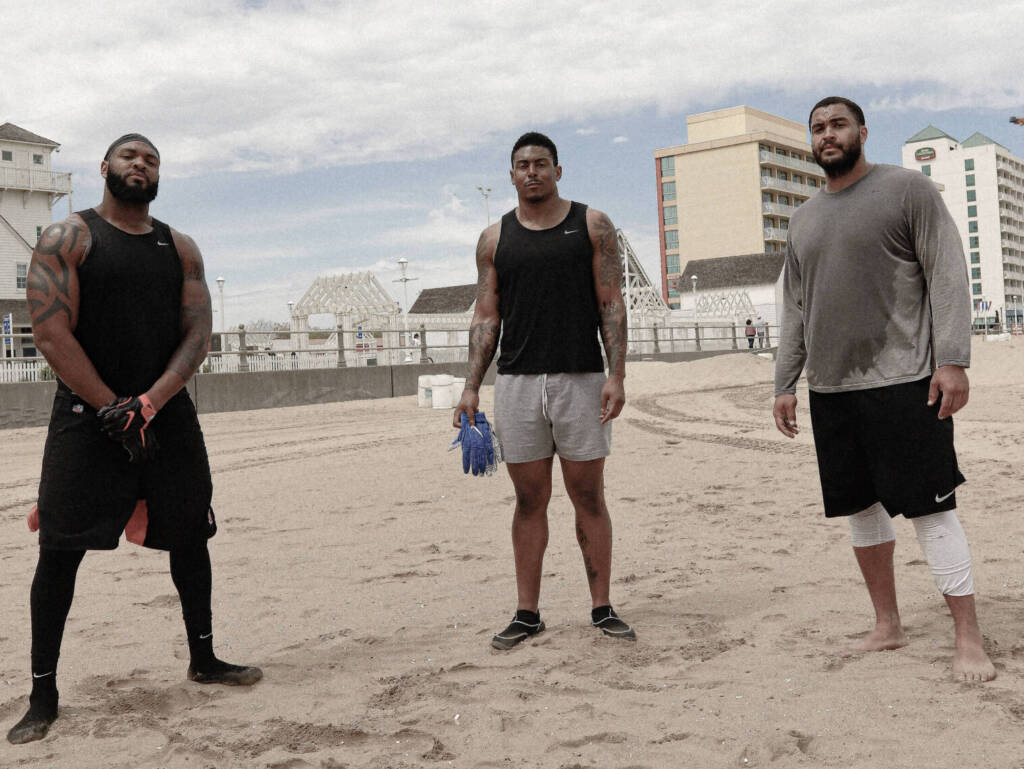 Q: How has the pandemic affected your hometown of Virginia Beach?
Dean: Virginia Beach is a tourist city, so it suffered a lot from the virus. We lost something in the water festival and a lot of restaurants and businesses around the beach can't fully open. But, at least we still have our beach!
Q: Who do you keep in contact the most from your UVA days? Has the recent pandemic created any Zoom calls with former teammates?
Dean: I still talk to Mason Thomas, Mike Moore, Dave Watford, Chris Peace, Andrew Brown, TJ Thorpe and Kelvin Rainey.
Q: Where does your "pick-six" at Lane Stadium in 2014 rank on career highlights? Not too often a defensive tackle puts that notch on his belt.
Dean: Has to be number one. The first time scoring in my career!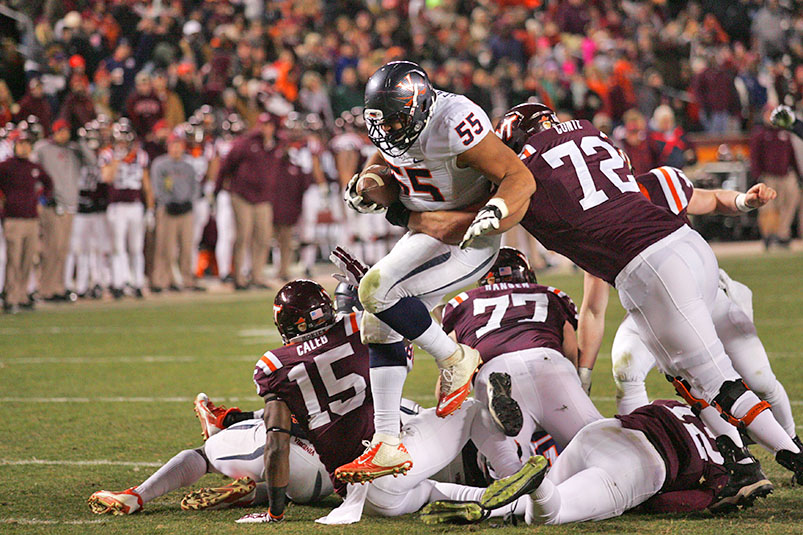 Q: What was your most memorable moment or moments from your time at UVA?
Dean: Running out of the tunnel each game at Scott Stadium! No better feeling.
Q: Looking back at UVA's 2019 ACC Coastal title team, as an alum, who was your favorite player or unit to watch?Dean: Charles Snowden and Mandy Alonso. Both are dogs!
Q: What do you miss most about Charlottesville?
Dean: Fall weather, food, the views and the people!
Q: Where is your favorite place on Grounds?
Dean: Boylan Heights after the game or Club Clemons during the week.
Q: Transitioning, Have you been binge-watching any shows or movies, if so – what has been your favorite?
Dean: Last Chance U and Money Heist on Netflix.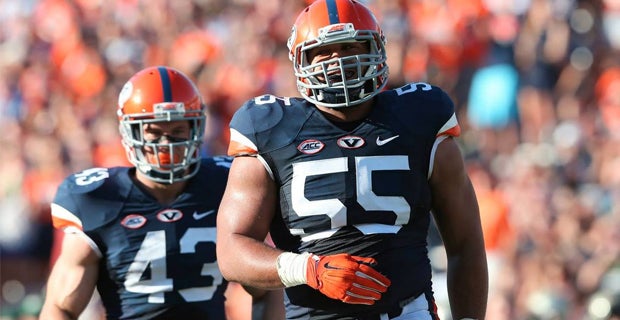 Q: To close, what advice do you have for any young football player trying to make it to college, or in college trying to make it in professional football?
Dean: If you want to make it to the next level, chase it harder then you've ever chased anything in your life. Then when you think you've chased it as hard as you possibly can … chase harder.