By Jeff White (jwhite@virginia.edu)
VirginiaSports.com
CHARLOTTESVILLE –– Final exams are over at the University of Virginia, and against a backdrop of Boston-themed songs, including "Dirty Water," the football team held its first practice for the inaugural Wasabi Fenway Bowl on Monday.
The Dec. 29 game between Virginia (6-6) and SMU (8-4), to be played at historic Fenway Park in Boston, will conclude Bronco Mendenhall's tenure as the Cavaliers' head coach.
Mendenhall, who's in his sixth season at UVA, announced Dec. 2 that he would step down after his team's bowl game. Eight days later, the search for his successor ended with the hiring of Tony Elliot, Clemson's offensive coordinator and assistant head coach this year. Elliott has yet to say who'll be on his staff, and so this has been a period of uncertainty for Virginia's current assistant coaches, as well as the players.
"Obviously, these last two weeks have been tumultuous," safety Joey Blount said after practice Monday. "It's just been hectic. It's been awkward with the coaches, because obviously at the end of the day this is a business, and when job security is affected, the players feel that."
Once the Hoos took the field Monday, however, football again became the focus. "It feels like nothing has really changed," Blount said.
Elliott was among the observers at practice, but he stayed in the background as the Hoos prepared for their fourth bowl game under Mendenhall. The Cavaliers played in the Military Bowl in 2017, the Belk Bowl in 2018, and the Orange Bowl in 2019. (They were bowl-eligible in 2020, too, but opted not to extend a season played under strict COVID-19 protocols.)
"We know he's here," Blount said of Elliott. "But at the same time, it's Coach Mendenhall's team for now until next year, when we'll call it Coach Elliott's team. I just figure that this last game is a close to an era of UVA."
In FBS programs around the country, key players are opting out of bowl games for various reasons. That's not an issue with the Hoos. All-ACC tight end Jelani Woods announced last week that he's declaring for the 2022 NFL draft, but he was at practice Monday and plans to play in the bowl game.
A number of other UVA players have entered the transfer portal while waiting to learn the makeup of the new coaching staff. Of that group, however, only Jacob Rodriguez, Jordan Redmond and Ira Armstead are not practicing with the team. Otherwise, with the exception of several injured players, the Cavaliers had a full complement of players at practice Monday.
"It speaks to the culture of our program," said Blount, who enrolled at UVA in the summer of 2017. "It speaks to the chemistry and connectiveness of the team. Just one more game together. That's all we can ask for at this point, that we can leave it all on the field and cap this journey off that we've all taken together."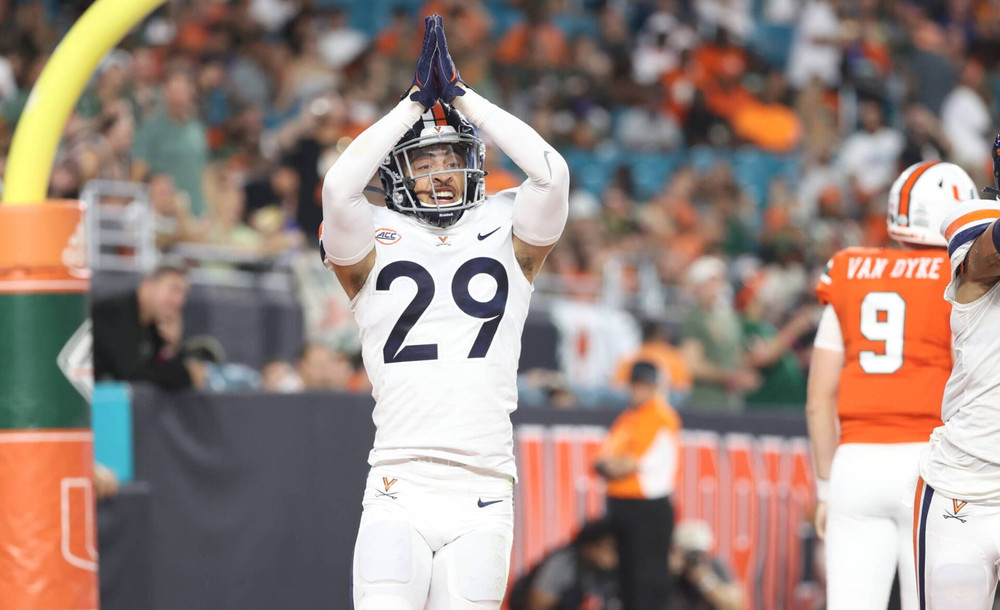 Defensive back Nick Grant is in his sixth year in the program, and the Hoos have numerous fifth-year seniors. "Everyone's gone through their own path, their own journey," Blount said. "I'm very happy to see everyone, whether they're in the portal or not, out of eligibility or not, they're coming back here for this last game.
"People might say it's sending Coach Mendenhall off on the right note, sending the seniors off on the right note, but honestly it's just part of this program's growth. We're trying to finish this season 7-6. We want to finish on a positive note. We've got a new coach coming in, and we just want to make sure we give our total effort with this last game."
Woods transferred to UVA in January after graduating from Oklahoma State with a bachelor's degree.
After redshirting in 2017, he caught 31 passes for 361 yards and four touchdowns in his next three seasons with the Cowboys. As a Cavalier, the 6-foot-7, 260-pound Woods has been a nightmare for opposing defenses.
Despite playing much of the regular season with a sprained right ankle that caused him to miss one game and hindered him in several others, Woods has 44 receptions for 598 yards and eight TDs.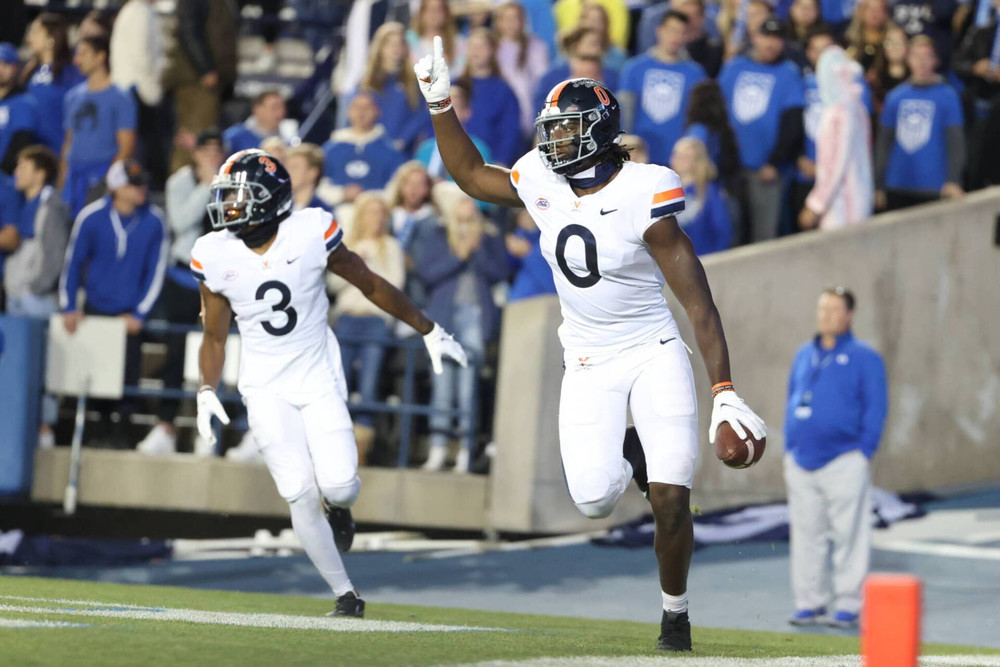 He could have chosen to skip the bowl game, as many other NFL prospects will do, but Woods said that with "the values that I live by, I always want to leave off on a good note. I always want to spend as much time with family, spend as much time together as possible, and I just felt like it was very important to do so. And I really love UVA. I really love the coaches here. No matter what's going on, I just want to give back to the program as much as possible."
He's pursuing a master's degree in UVA's School of Education and Human Development and hopes to complete that in the spring. The year he's spent at the University, Woods said, has accelerated his "overall moral development, with Coach Mendenhall being such a great leader. I'm just learning from him every day and being around him and taking [Mendenhall's principles] and applying them in my life. Outside of football, that was the biggest thing."
The team met recently "to make sure everybody's head is in the right place, everybody's on the same page," Woods said. "We just made that a goal: Let's finish what we started. We just pretty much want to come together one last time and just go out on a high note, send Coach Mendenhall off on a good note and play for him."
Mendenhall said last week that he and Elliott have been meeting for about an hour each morning, "just talking about everything in our program, which is pretty unique in college football. I want this program to succeed [and] to thrive."
This is a "unique situation," Elliott acknowledged last week. He treasures the time he's spent with Mendenhall and appreciates "the perspective and the experience that he has in being able to help me process these new experiences that I'm going through," Elliott said.
"So it's just been invaluable, and I can't thank him enough, and it just speaks to his character. Obviously, he cares deeply about the Virginia football program. He cares deeply about this university and he wants to see the program be successful, and he's willing to invest his time, when he doesn't have to, to help me continue to learn and grow so that I can be prepared to take it to the next level."
To receive Jeff White's articles by email, click here and subscribe.