CHARLOTTESVILLE, Va. – Jamshid "Jim" Bakhtiar, a former Virginia football All-American, passed away on Sunday, Jan. 9. He was 88 years old.
A native of Tehran, Iran, Bakhtiar came to the United States as an 11-year-old in 1946. He began playing football as a youngster growing up in Washington, D.C., first at Wilson High School and then at the Bullis School. Recruited to UVA by Harrison "Chief" Nesbit, Bahktiar starred as a fullback and linebacker during his varsity career from 1955-57, typically playing between 55-60 minutes per game, and was the most dominant ball-carrier in the Atlantic Coast Conference's first decade.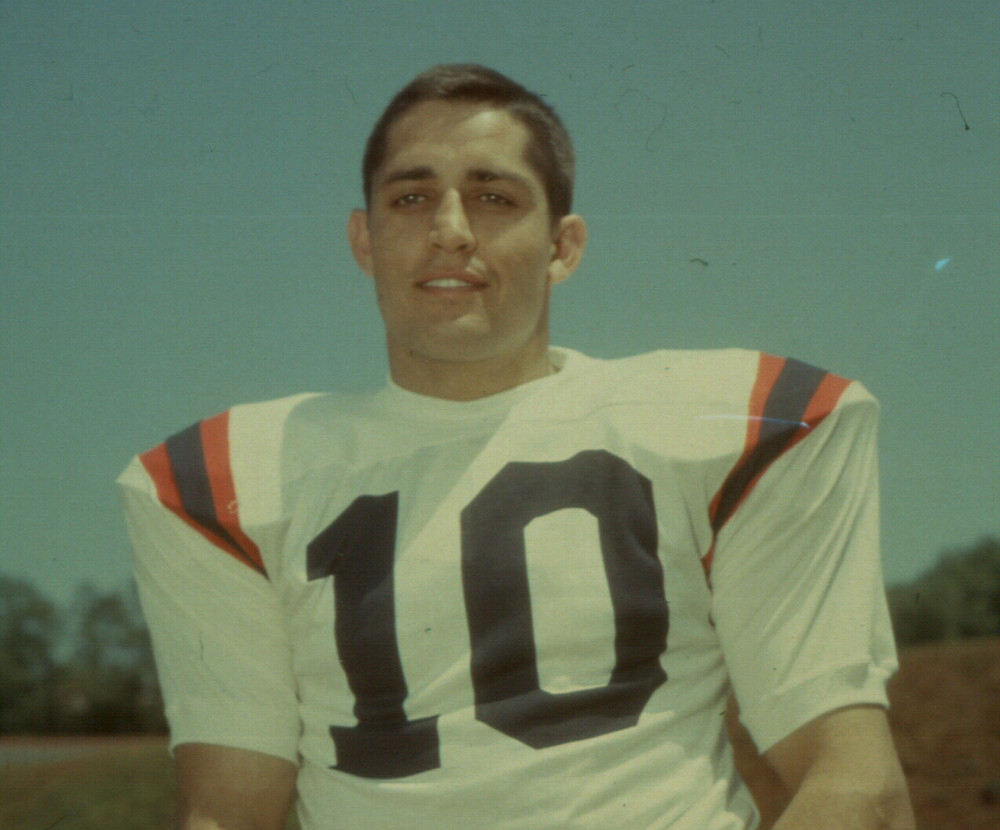 Upon completion of his career, he was first in ACC history in rushing (2,434 yards), rushing attempts (555) and most 100-yard games–all records that stood until 1968. He also posted the No. 2 and No. 3 top rushing seasons in ACC history (and three of top eight) and remained so until 1964. He was Virginia's first three-time All-ACC selection, garnering second team honors in 1955 and first team accolades in 1956 and 1957.
He led UVA in rushing and scoring in each of his three varsity seasons and remains the only player in school history to do so. He also finished in the top-10 nationally in rushing all three years, an extraordinarily rare feat for any era.
Bakhtiar led the ACC in rushing as a senior in 1957 and earned first-team All-America honors from the Football Writers Association of America (FWAA) and Look magazine.
He played one year of professional football with the Calgary Stampeders of the Canadian Football League.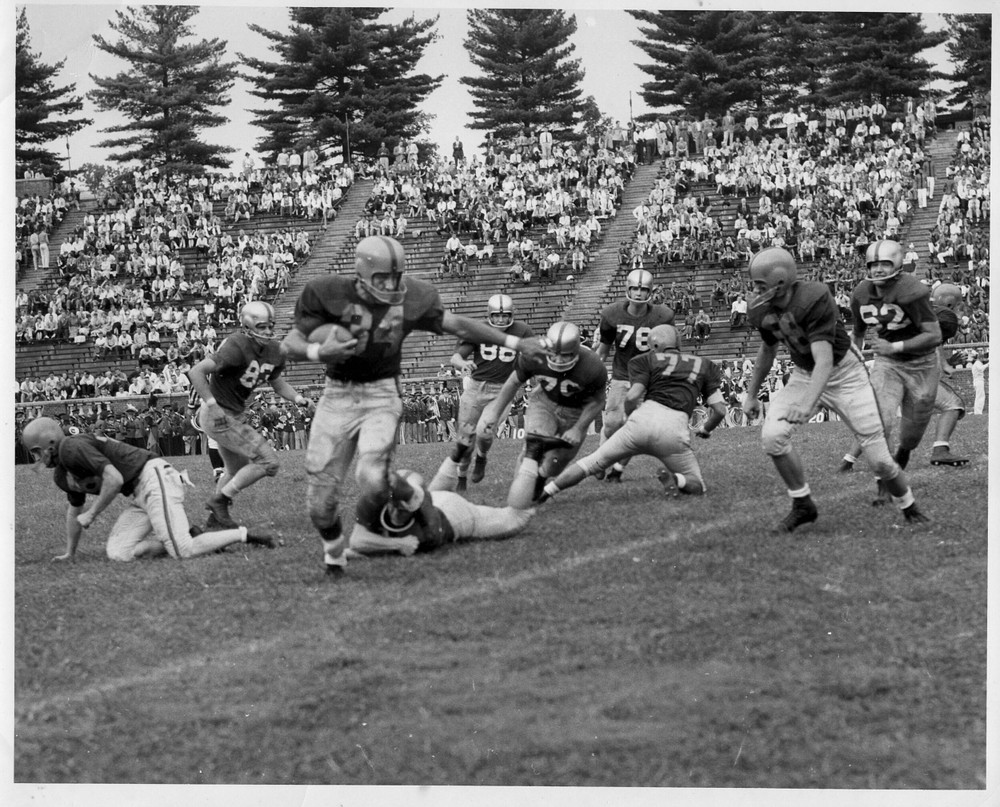 Earning his medical degree from UVA in 1963, Bakhtiar returned to Iran in the 1970s to teach at the University of Isfahan. He also established the first psychiatric unit in a general hospital in Iran. Several years after he returned to his homeland, the Iranian revolution erupted as Ayatollah Ruhollah Khomeini came into power.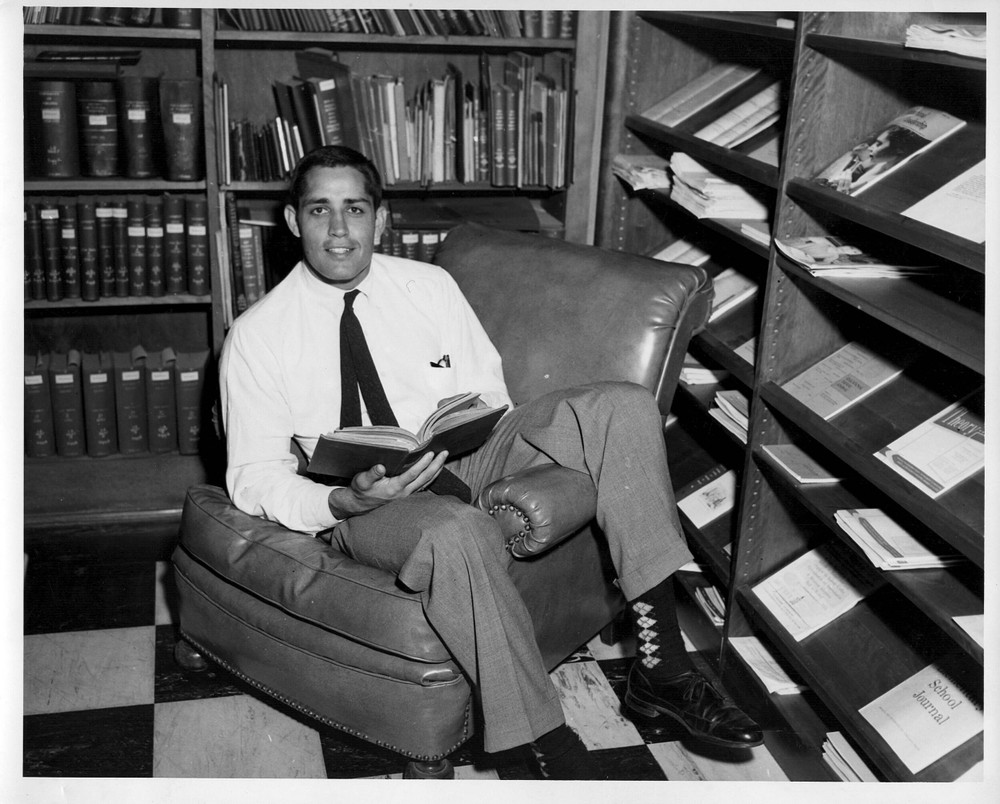 One night in 1982, several of Khomeini's men broke into Bakhtiar's house and took him away. Kept for a month and released, Bakhtiar, his wife and three young children escaped Iran by riding horseback at night and hiding in caves during the day until they reached Turkey. From there Bakhtiar and his family returned to the United States.
In 2006, he was presented with the Football Writers Association of America All-America Alumni Award at the FWAA's 63rd All-America Team ceremony at the Atlantic Dance Hall on Disney's Boardwalk. In 2009 his No. 34 jersey was retired and a plaque was added to Legend's Walk at the North end of Scott Stadium. That same year, the Atlantic Coast Conference recognized as part of the conference's Legend's Class and honored at the 2009 ACC Championship game in Tampa, Fla.
Bakhtiar practiced psychiatry and resided in West Virginia before moving to Albuquerque. He was a longtime UVA football season ticket holder.