Virginia Cavaliers Official Athletic Site
Mike Hollins
Baton Rouge, La.
Hometown
University Lab HS
High School / Club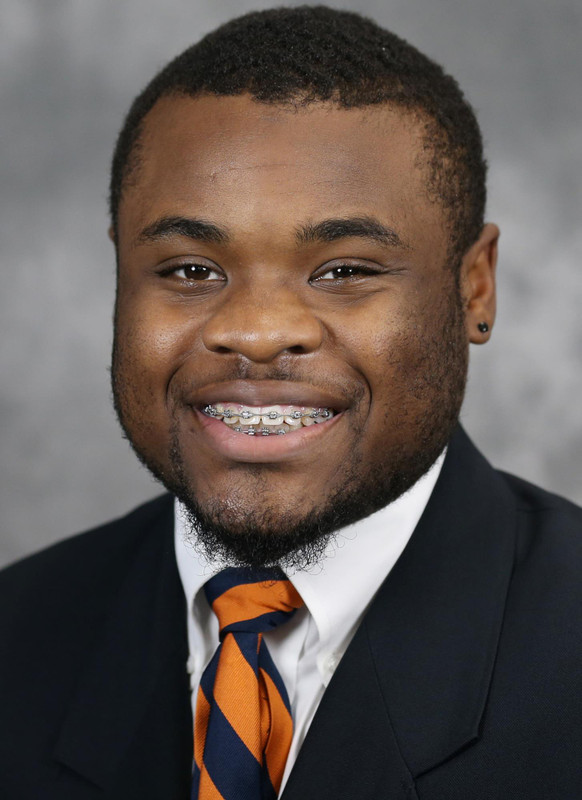 AT VIRGINIA
2020 – Did not appear in any games. 2019 – Appeared 12 of UVA's 14 games … one of 17 UVA true freshmen to appear in 2019 … made collegiate debut on special teams at Pitt … scored a touchdown on his first career rush against William & Mary (nine yards) … became the first Cavalier since Jordan Ellis in 2015 to score a touchdown on first career rush … led UVA with 11 rushes for 78 yards (7.1 ypr) and two touchdowns against the Tribe … made a special teams tackle and rushed twice at Miami … rushed eight times for 27 yards and a touchdown in the win over Liberty.
HIGH SCHOOL AND PERSONAL
Played running back and linebacker at University Lab High School for head coach Chad Mahaffey … led University Lab to back-to-back 3A state championships in 2017 and 2018 … earned MVP honors of the 2018 state championship game after rushing 27 times for 237 yards and four touchdowns … also caught five passes for 47 yards and a score in the state title game … finished senior season with 1,645 rushing yards and 33 touchdowns on the ground … a three-star recruit by ESPN.com, Rivals.com and 247sports.com … 2020-21 Sanford B. Prater Football Scholarship recipient … major is American Studies.