Virginia Cavaliers Official Athletic Site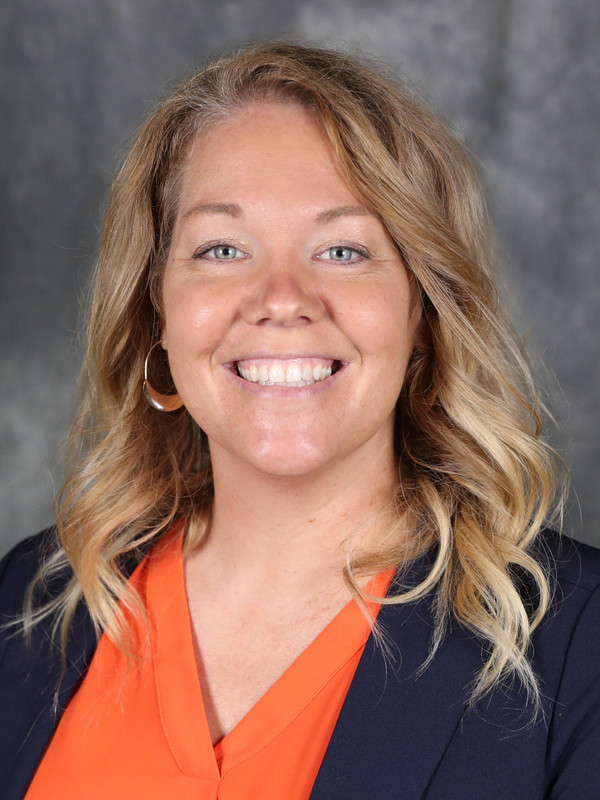 Shannon Wells was named the ninth head coach in program history by UVA director of athletics Carla Williams on April 26, 2021.
Wells came to Virginia after serving on staff for seven seasons (2014-20) at the University Florida under volleyball coaching legend Mary Wise. Wells was promoted associate head coach in 2017 after serving as an assistant coach from 2014-16. She also served as the Gators' recruiting coordinator for all seven of her years in Gainesville, where she also mentored seven AVCA All-Americans.
In 2022, Wells guided the Cavaliers to their highest overall win total (12) and best ACC finish in the last three seasons. Virginia boasted an 8-3 record in non-conference action in 2022. For the second straight season under the direction of Wells, the Cavaliers toppled an NCAA Tournament participant. With its five-set triumph over Florida State in 2022 and four-set road win at North Carolina in 2021, Virginia now has more victories over NCAA Tournament teams than in its previous five season (2016-20). As of Nov. 30, 2022, UVA is one of 10 Division I programs – among the likes of Nebraska, Kentucky and Arkansas – to record at least 16.0 blocks in a three-set match last season, which the Cavaliers achieved in their sweep over Notre Dame. UVA's 16.0-block performance is also good for second all-time in program history among three-set matches. Under Wells, the Cavaliers also won the opening set over then-No. 10 Pittsburgh, which marked UVA's second-ever set win over a top-10 foe and first since 2009.
Wells also mentored Grace Turner, who was tabbed a Second Team All-ACC recipient after finishing the 2022 regular season eighth in the league in kills (3.48/set) and points (4.14/set), and sixth in aces (0.39/set). Turner was UVA's first outside hitter to garner Second Team All-ACC honors or better since 2009. She also became the first UVA player since 2010 to collect six 20-kill performances in a single season.
In her first year as Virginia head coach, Wells helped the Cavaliers achieve the program's best start of 8-4 through its first 12 matches since the 2015 season. Wells' notable wins in her inaugural campaign included a five-set victory at VCU, three consecutive sweeps over Bellarmine, Georgetown and Fairleigh Dickinson to win the Cavaliers' second home tournament of the season and a four-set triumph at North Carolina. Prior to UVA's win over the Tar Heels, the Cavaliers had only defeated UNC once in the last 19 matchups.
Wells, who signed former UVA middle blocker Alana Walker, guided the graduate transfer to finish the 2021 regular season second in the nation and atop the ACC in blocks per set (1.51). Walker's 1.51 blocks-per-set average was also good for second all-time in a single season in program history. Additionally, Wells mentored UVA outside hitter Brooklyn Borum, who was named an ACC All-Freshman Team selection after leading the Cavaliers in kills per set and reception percentage.
During her tenure at Florida, the Gators went 184-33 (.848) and punched their ticket to seven consecutive NCAA tournaments. Florida won Southeastern Conference titles in 2014, 2016 and 2017. In 2017, the Gators advanced to the NCAA Championship finals for the first time since the 2003 season. In 2020, Florida posted a 21-4 record and reached the NCAA Regional finals before falling to top-seed Wisconsin in five sets. The Gators were 19-3 in SEC play, finishing second to eventual NCAA champion Kentucky.
Wells arrived in Gainesville in the spring of 2014 after serving as the associate head coach and recruiting coordinator for Ole Miss in 2013. She previously spent three years as an assistant coach at Ole Miss prior to her promotion to associate head coach.
Before her time on the Rebels' coaching staff, Wells spent three seasons as an assistant coach with the Winthrop Eagles of the Big South Conference. Before heading to Winthrop in 2007, Wells began her coaching career at her alma mater, the University of Southern Indiana, as an assistant coach before operating as a graduate assistant for two years at Morehead State in 2005 and 2006.
An alumna of USI, Wells played four seasons and helped lead her team to 87 wins over that time span – including a school record 27 victories in the 2000 campaign. She ranks first all-time at USI in service aces and kills for her career. A two-time selection as the Great Lakes Valley Conference Scholar Athlete of the Year, Wells was also named to the CoSIDA Academic All-District team in 2002 and was a three-time GLVC All-Academic team selection.
For her collegiate accomplishments, Wells became the second volleyball player to be inducted into the USI Hall of Fame in February 2013. She was most recently inducted into the 2015 Great Lakes Valley Conference (GLVC) Hall of Fame.
Wells served as the chair of the AVCA Assistant Coaches Committee with a seat on its Board of Directors. She is a graduate of the NCAA Women Coaches Academy and a member of The Alliance of Women Coaches and True North Sports Camp Elevate program.